Sports / Soccer
Caps United roast Chicken Inn
11 Sep 2016 at 22:42hrs |
Views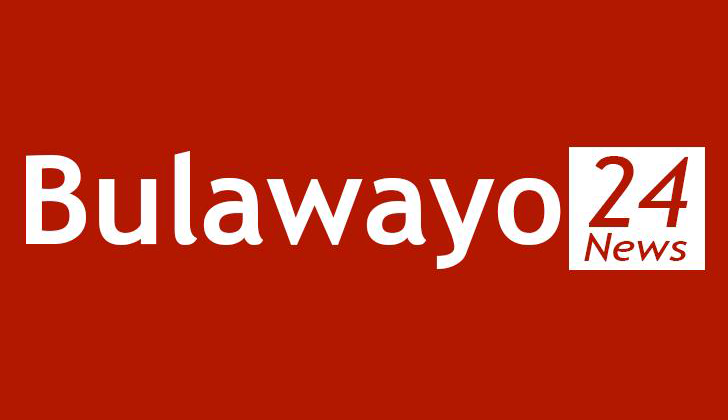 CAPS United 1 - 0 Chicken Inn
CAPS UNITED coach Lloyd Chitembwe yesterday warned rivals in the Castle Lager Premiership title race that the Harare giants will fight to death in their quest for this year's crown after they outclassed defending champions Chicken Inn at the National Sports Stadium to keep their campaign on track. Veteran forward Leonard Tsipa was on target again when he grabbed the solitary goal for the Green Machine to fire CAPS UNITED to within one point of leaders FC Platinum.
Tsipa shot to the Top Goal Scorers' chats with nine goals to his name. The 35-year-old striker expertly converted from the penalty spot in the 58th minute to appease the majority of the CAPS United supporters in an otherwise small crowd that was becoming restless following a trail of missed opportunities.
CAPS United, who trailed log leaders FC Platinum by four points before kick-off, managed to slash the points difference back to a single point, with seven matches remaining in the season.
The victory was a big motivation to the Green Machine who took their tally to 46 points, a day after Norman Mapeza's FC Platinum had beaten How Mine 1-0 to reach the 47 point mark.
Chitembwe declared their strong ambitions to win this year's championship and is upbeat with the chances of breaking an 11-year jinx following a consistent run in the second half of the season.
The Green Machine coach was yesterday thrilled by his side's performance, which followed on straight wins over Triangle and Mutare City in their last two outings. "I am very delighted with the way we played. We needed the result and we got it, I'm extremely happy. We have always wanted to be the champions.
"This is our ambition and it's very clear considering the way we are pulling results. Yeah we have a good chance, like any other team in the league, so we are extremely happy with the situation that we find ourselves in," said Chitembwe.
The CAPS United legend also suggested that the title fight was a three-horse race pitting FC Platinum, Highlanders and his side and cast huge doubts about their city rivals Dynamos still standing a chance.
"Our chances are just as good as FC Platinum's and Highlanders'. I don't know about Dynamos, but our chances are very realistic. We have been very consistent. "I'm sure if my memory serves me well, I think we have never been out of the top three ever since the season started and that tells you about our ambitions and our intentions."
Makepekepe were fluent in their play yesterday and even threatened the Gamecocks' goal as early as the fifth minute when Tsipa controlled a fine cross from Simba Nhivi, but with his back to the goal, decided to set up Joel Ngodzo who somehow sent his effort wide from a good position.
Chicken Inn looked comfortable sitting back and trying to hit back with sporadic counter-attacks but they nearly gave in when their defender Divine Lunga beat his own men inside the box with a desperate header from another cross by Nhivi on the right but the ball came off the cross-bar.
Makepekepe had appeals for a penalty turned down just before the breather when Thabani Goredema handled inside the box. But that was after they had also survived some close shaves in the first half.
Gamecocks skipper Clement Matawu created pockets of pace on the edge of the box but his shot lacked pace. Substitute Guide Goddard also came close with a header in the 36th minute and Makepekepe had the brilliance of big goalkeeper Edmore Sibanda to thank.
But just as the CAPS United supporters were beginning to lose patience with their team and whistling in disapproval after the hosts had fluffed several scoring opportunities, Chitembwe's men team got a lifeline.
Referee Pedzisai Chadya justifiably pointed to the penalty spot when Chicken Inn's Warriors defender Lawrence Mhlanga stumbled under pressure inside the box and handled the ball. And Tsipa, full of composure, put the ball beyond the reach of the goalkeeper from get ahead of Hwange's Gift Mbweti (eight goals) in the Golden Boot race.
"It's good for him. The boy got a stick for a very long time and for him to be seen scoring and enjoying his game, I think it's good for him and also good for the team," said Chitembwe. Chicken Inn coach Rahman Gumbo, who had led his side to a morale-boosting win over Hwange in a rescheduled midweek fixture, accepted the defeat.
The Gamecocks remained seventh on the log standings with 31 points from 23 games.
"I think it was a balanced game, Look, we had our chances which could have turned this game around but look at CAPS United, they had their chance and they took it. The game is decided by goals and they took their chance well," said Gumbo.
"Some of these guys, we had a game on Thursday against Hwange and I think it was taxing on the players. Maybe a bit of fatigue here and there but we can't say it was really a problem as such because they are professionals, they are used to it. But they gave their best, it was just not their day."
Teams:
CAPS United: E. Sibanda, H. Zvirekwi, R. Pfumbidzayi, S. Makatuka, D. Dauda, D. Chafa, M. Muchenje (K. Nyamupfukudza, 45th minute), P. Bamusi, J. Ngodzo (V. Musarurwa, 90th minute), S. Nhivi, L. Tsipa (C. Munzabwa, 77th minute)
Chicken Inn: E. Chipezeze, P. Bernard, D. Lunga, M. Jackson, L. Mhlanga, T. Goredema, C. Samakweri (I. Lawe, 64th minute), T. Kutinyu (G. Goddard, 35th minute), G. Majika, C. Matawu, M. Demera (O. Tarumbwa, 50th minute).
Source - the herald