Business / Companies
TSL Limited earnings up 143% on improved efficiencies
31 Jan 2013 at 13:28hrs |
Views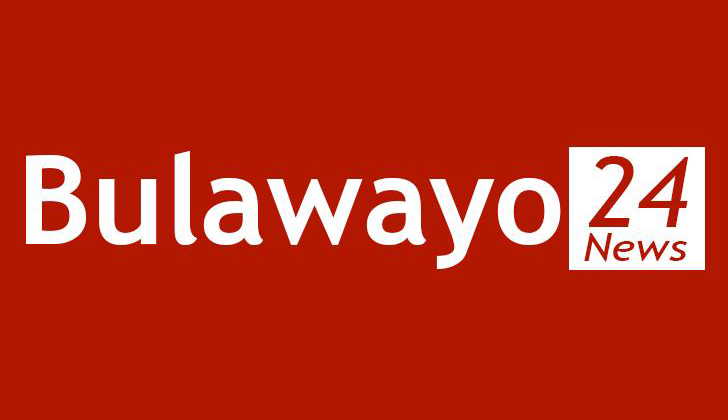 TSL Limited is planning to broaden its logistics business as they have an ambition to operate regionally, as stated by the group's chief executive officer Washington Matsaira at an analyst briefing yesterday.
Matsaira said the company has plans of expanding its current real estate stock in response to real demand in various parts of the country as well as at a regional level.
Commenting on the revenue which went up to $31.9 million from $29.4 million, Matsaira said: "Our revenue is just shy of 10% by one...considering that inflation is around 5% and getting close to 10% for us is satisfactory."
EBITDA increased by 139% to $7.1million and PBT of $6.5 million, up 206% on prior year.
"Operating profit went up five-fold and this was underpinned by Chemco's loss down from $2.3 million to $1.1 million as well as the auctioning business profit which went up more than tenfold due to cost control measures.
Another factor which contributed to increase in operating profit was the revenue growth at Bak Logistics and cost control which led to a 45% improvement in operating profits. There was also a 67% revenue growth at Propak leading to a doubling of the company's operating profit.
After tax profit of $5.5million was achieved against $1.79 million last year and this came as a result of tighter control on cost, restructuring of the group and the disposal of a unit in the firm.
Matsaira said the firm's focus was on putting up building blocks for strong revenue growth. The cash generated from operations went up to $4.970 million from $4.361 million recorded the previous year. However, the cash generated from operations was used to fund working capital requirements, in particular the tobacco grower scheme.
"Specifically, we made a commitment that we are going to focus on restructuring of TSL so that we would allow the group to realise its full potential. We have made very good progress in terms of restructuring and some of those companies reflect that effort," said Matsaira.
Matsaira added that the group indicated that they were going to create very specific 3 building blocks namely logistics, agriculture and properties.
"On agriculture we have made immense progress with our growers' scheme. We have formed a joint venture that will work on tobacco end to end...grow the tobacco, process it and export it. We've made good progress," he said.
As a result of the improvement in cash generation, TSL declared a final dividend of 43cents per share for the year ended 31 October 2012 which will be paid on 7 March 2013.
"We passed a dividend at the end of last year and I am happy to say that we will pay a dividend this year at 0.43c per share," he said.
The firm's logistics business as stated by Matsaira has been very focused on ensuring that TSL deliver the services that gives them the competitive edge and due to this there was very significant revenue growth.
On capacity utilisation, Matsaira said there has always been a belief that "most warehouses are empty in town." However, for their own warehouses they have "pretty much been almost fully utilised so for us it is how do we create more capacity and not how do we use this capacity."
TSL is ensuring that they fully utilise their real estate and Matsaira said the firm has also made a move in acquiring a real estate in Mutare which will ensure efficiency in terms of movement of goods.
"Mutare as an entry port into Mozambique is critical so we acquired some real estate in Mutare which is very strategic, right on the border. It gives us the capacity not only to handle goods but also to handle containers," he said.
"Because we now feel confident that utilisation of our warehouse capacity is sustainable we have had some very serious commitments from clients who would like to commit to 20% additional warehouse that we will be putting up for them. This is now pretty much concluded and so for the first time in 9 years we will increase our warehouse capacity," Matsaira said.
Matsaira stated that in the logistics business, Bak Logistics recorded a significant growth in revenue due to high capacity utilisation.
He also said warehouse capacity will be expanded further by about 20% in the 2013 financial year while the company's product will be deepened.
Under Bak, Matsaira said they are searching for a right, strategic logistics partner.
"Our ambition for Bak is to be a regional player. We don't believe that operating just here in Zimbabwe gives us the long term urge that we need. We are pursuing that and we are currently engaged in discussions in that respect.
"We are excited about this because it means our properties business will now begin to pay as well and make serious money."
"We are also actively pursuing opportunities that broaden and deepen the products that we offer. Broadening in that we will introduce new products under logistics. Deepening because we believe that in some cases we may not have gone as far as possible in selling and making sure that the services we offer reach some of our clients' bases," said Matsaira.
He added that in doing so, the company focuses on its distribution business where they are signing up new clients and ensuring that their warehouses are fully utilised.
In port handling Matsaira said "we cannot do it on our own and there is need to find partners and I am happy to say that we have had engagements with large international operators" and it is the company's hope that they will be able to strike some deals.
TSL is always pursuing prospects in contract management.
"Obviously in this space we will tend to work with NGOs like World Food Programme who will come to us discussing about movement of food aids in some regions and these opportunities clearly all add up to our logistics business," he said.
According to Matsaira, in 2011 they had "a big challenge in that we made money in the first half and lost it all in the second half. I am happy to say that this time now we managed to contain our costs."
TSL focus during the period under review has been on managing costs and how they relate to customers and "ensure that they (customers) get instant cash after selling their produce."
"We have a number of international contractors who have approached us with a view of sharing our floors. We are delighted because clearly the capacity that we had on the floors that we were not using; we can now be confident that it will be taken up. In fact we turned away some because we wanted to reserve auction capacity for our own growers," said Matsaira.
TSL's big focus was on operating efficiencies and they were working out to recover the lost market share despite increased competition in the tobacco auctioning business. The firm is still focusing on regaining their status on the tobacco auctioning floors through provision of improved, efficient and quality services to customers.
Another tobacco operation under TSL, TSL Classic Leaf growers' scheme is targeting 2.5million kilogrammes in the 2013 tobacco selling season and Matsaira said they are going to meet the target.
"TSL Classic is a joint venture. We were very careful when we went into the growers' scheme knowing all the challenges and risks that are involved. We set ourselves a target of 2.5million kgs and wanted to make sure that any resources will translate into production and we are happy to report that we are on target to produce 2.5million kgs," he said.
TSL's focus under growers' scheme as mentioned by Matsaira has been on efficient production paying particular attention to yields and costs.
Upstream tobacco activities are expected to bring in revenues starting from Q4 and sustainable healthy returns are expected from the TSL Classic Leaf venture.
On Agro inputs there is Agricura Pvt Ltd and TSL Property Group and as stated by Matsaira, the operating losses from these operations have been largely stemmed. The TSL Property Group managed to record significant revenue despite the fact that they started operations on 1 July 2012.
TSL FD Peter Mujaya said TSL Property Group has been operating for 4 months but has "revenue of $520 000" because of revaluations.
He said logistics contributed 45% to revenue and 67% to profitability while tobacco operations weighed in with 30% to sales and 62% to the bottomline. Other units except property were in the red.
The priority of TSL Property Group is aiming to expand the current estate and avoid setting up new warehouses for customers they do not know. Matsaira said another priority is to ensure that they achieve optimum returns capacity on the existing space as "returns are a key issue."
"We will also push for geographic spread of our real estates. We bought a place in Mutare, and we have put up a warehouse in Bulawayo.
"As we expand clearly, there is no way you can't expect Harare to be the hub of expansion. Of particular interest for us is Mutare; in Bulawayo there is also need for expansion and we will also be looking at Beitbridge," said Matsaira.
The firm will ensure that they upgrade their real estate and make sure that every single property is in a good state of repair.
Matsaira said the firm is "working on restoring value to the properties through a systematic refurbishment programme."
"In Agro Chemicals the competition is quiet stiff because a lot of smaller players are bringing generic products from China and from India. Our focus is on efficient distribution of quality products," said Matsaira.
The disposal of TS Timber was completed in H2 which helped reduce Chemco's losses while Agricura's new distribution model is in place.
The Car Rentals Services, AVIS performed well in the period under review and as stated by Matsaira the upgrading of fleet in the company continues in order to take full advantage of opportunities.
Under Propak Hessian, Matsaira highlighted that the unit achieved a strong 2012 performance due to improved operating efficiencies and partial recovery of lost market share.
He said more resources are being invested in Propak trade outlets to diversify revenue streams and adequate hessian stocks have been secured for 2013 tobacco selling season.
Printing and packaging unit, Hunyani recorded a 10% decrease in volumes due to weak domestic demands. Meanwhile, Cut Rag Processors made a solid contribution to the group's PBT though the unit's results were marginally impacted by volume reduction.
In conclusion Matsaira said he expects a first half performance which will be much better than H1:12
Source - zfn