News / National
Bulawayo families agonise over missing persons
25 Sep 2017 at 08:28hrs |
Views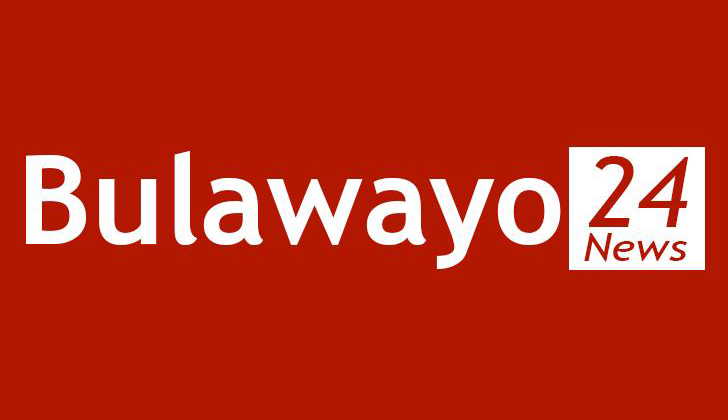 A NUMBER of families in Bulawayo are living in anguish after their loved ones went missing without trace and the unanswered question on whether they are dead or alive continues to haunt them.
Some have been missing for years with desperate families having no clue if they will be one day reunited with them.
Some family members and friends of those who went missing have embarked on numerous unrewarding journeys, but they keep on hoping for good news.
Most can't explain how those they love so much could end up falling off the face of the earth without trace.
The Chronicle news crew spoke to some grief stricken families who opened up on their traumatic experiences.
Mrs Lavender Kumire from Mbundane, whose son Alington Shereni went missing on April 30 in 2015 said no matter how much time has passed, the disappearance of her son haunts her every day.
Alington, who was in Form Two at a college in Bulawayo's city centre left home after he was sent to the shops to buy bread but never returned.
"We're yet to find my son since the day he disappeared. It's been a painful and emotional experience looking for him without any luck but we continue to search and we're hopeful that one day we'll find him.
"I'm still appealing to the people of Bulawayo to assist us with information on his whereabouts," said Mrs Kumire.
She said anyone with information can contact her on 0774 626 516.
Ms Getrude Ncube, who was residing at Maxhill Primary School near Fairbridge went missing on June 20 last year together with her son Nyasha Sibanda.
She was 37 and her son was three years old.
Ms Ncube's sister, Mrs Monica Rwatiringa said they were still searching for her sister and her son.
"She was living with her husband when she left with Nyasha, saying she was going to Plumtree. Her husband actually accompanied her to the bus stop. We reported the matter to the police and they did their part. Unfortunately they couldn't locate my sister," said Mrs Rwatiringa
"I went to Plumtree and searched everywhere before proceeding to Botswana but I didn't find her. What pains me most is that she's my only sister and her disappearance has psychologically affected me."
She said she can't stop thinking about her sister and her son and she feels empty.
"I've been wondering where they could be since last year. I hope one day God will answer my prayers and re-unite me with them," she said.
She appealed to members of the public who might have information on the whereabouts of Ms Ncube and her son to contact her on 0774 904 311.
Brighton Moyo, who was a first year student at the National University of Science and Technology (Nust) was last seen on May 18 last year and is yet to be found.
He used to live in Entumbane with a friend.
His father, Eddmore Moyo, who is offering a reward to anyone with information that may lead to the whereabouts of his son said he was heartbroken.
"I'm yet to find my son. This has been the most painful experience of my life. We've searched everywhere with no luck. I, however hope that we'll find him one day," he said.
Mr Moyo was last year informed by his son's landlord that Brighton left home on May 18 and never returned and a report was made to Entumbane Police Station.
He said Brighton's landlord told him that he borrowed $2 from him before he left without telling anyone where he was going.
He said Brighton is tall, dark and stammers when he speaks.
Mr Moyo said anyone with information that may lead to his whereabouts can contact him on 0712 294 230 or 0717 930 840.
Another family from Njube suburb has been looking for Lister Gora since last month. Lister was a Form Two pupil at Josiah Tongogara High School in Emakhandeni suburb.
He was last seen on August 5 this year when he left home in Njube suburb going to church in the same area.
The family reported the matter at Njube Police Station.
His mother Mrs Melani Moyo said she has not been at peace ever since her son disappeared. She said she was hopeful that she will find him one day.
She appealed to members of the public to help her locate her son and anyone with information should contact her on 0775165640. Some families have however been lucky to locate their missing loved ones. One such family is the Munkuli family from Mbundane whose then 17-year-old son was reported missing in 2015.
When his family was searching for him, Albright Munkuli, who was at that time a Form Five pupil at Hamilton High School, was admitted to United Bulawayo Hospitals in the institution's ICU, unable to speak, after being involved in what appears to have been a hit and run accident. Albright is said to have lost his memory following the ordeal, making it difficult for hospital authorities or the police to identify him.
When his mother made an appeal for her missing son through The Chronicle, police asked him to write down his name from his hospital bed and it matched that of the boy whose parents were looking for.
Mother and son were subsequently reunited.
The Chronicle could not immediately get a comment from the Munkuli family on their story on how life has been for Albright since the reunion.
A number of pupils have gone missing countrywide over the past few months. According to police, some went missing either on their way to or from school.
In July, national police spokesperson Senior Assistant Commissioner Charity Charamba said school authorities should encourage pupils to move in groups on their way to or from school.
Source - chronicle