News / National
Zanu-PF supporters arrested over robbery, kidnapping
13 Jan 2013 at 06:12hrs |
Views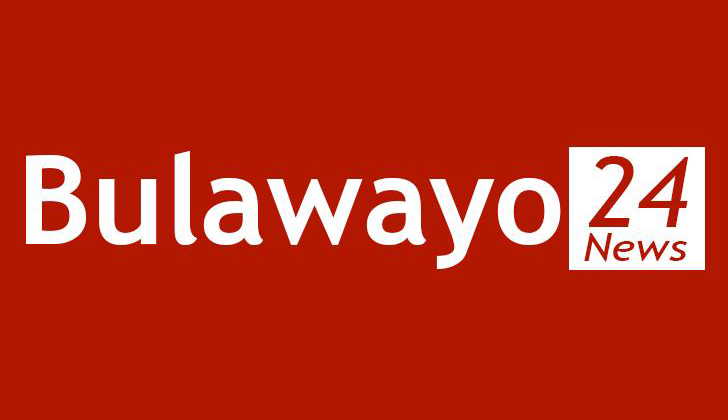 EIGHT Zimunya men who masqueraded as Zanu-PF supporters and stole valuables have been hauled before the courts on robbery and kidnapping charges.

The eight - Often Makamani (70), Douglas Magadzike (29), Agripa Manjeya (25), Maxwell Gudza (38), Sylvester Mukumba (38), Blessing Fore (28), Gwinyai Haadi Kuhudzai (39) and Enock Madhorobha (23) appeared before Mr Charles Murowe.

They were all denied bail and the case will go for trial on January 28.

It was the State's case led by public prosecutor, Mr Nelson Makunyire that: "On January 3, the accused persons hatched a plan to rob Joubert Crushers (Pvt) Limited of its property. They got dressed in T-shirts which were printed "Zanu-PF" which they concealed by putting on jackets and proceeded to Jourbert.

"On arrival, they proceeded to the sales office where they took off their jackets and remained with T-shirts. The ring leader, Makamani proceeded to a heap of crushed concrete stones and erected a stick which had a Zimbabwean flag. He assembled all workers at the company and told them that the company had been taken over under Zanu-PF's indigenisation and black empowerment programme."

Mr Makunyire said the accused claimed to be vibrant Zanu-PF activists.

"As Makamani was addressing the workers and dismissing them, the other accused persons got into the office of Alleta Joubert and Henry Paul White and threatened to kill them if they did not surrender firearms, cash and keys to the offices and cars. They ransacked the offices and stole cash amounting to $2 226, one blue jacket and a Nokia C3 cell phone. While at the premise, one of the accused persons sold 15 cubes of concrete to one Laina Sharara of House Number 448, Area 14, Dangamvura for $750. The accused issued her with a receipt as proof of payment and pocketed the money.

"The accused persons then ordered the complainants to lead them to their place of residence which is Number 17, Carrington, Darlington, Mutare, using a Mazda B2200 which belonged to the complainants. Enock Dhorobha drove the complainants to their house," said Mr Makunyire.

It is alleged that on arrival, the accused persons ordered Henry Paul White to lock up the dogs so that they would no harm them.

They allegedly ordered Alletta to lead them into their bedroom where they stole three suitcases full of clothes, a blackberry cell phone, Nokia cell phone, Nokia navigator cell phone and a Nokia 1201 cell phone.

"They went on to loot a car washing machine, three grinders, one drilling machine and a pulley machine which they loaded into the car. They went on to order White to drive one of his motor vehicles a Mercedes Benz with South Africa registration numbers Y25994 to Dora Pinto where they intended to collect safe keys from the company manager, Mr Petros Zimunya. Alletta was left under the guard of the other accused persons, while Henry Paul drove them to Dora Pinto. The other vehicle which had the stolen property was driven by the accused persons to Dangamvura where they abandoned it with the stolen property," said Mr Makunyire.

An employee at the company alerted Andres Joubert, who then made a police report.

The accused persons were arrested and all the stolen property valued at $25 226 was recovered.

Meanwhile, the Zanu-PF T-shirts that were used in the robbery had been stolen at a Women's League netball tournament held at a nearby rural settlement.

Assistant Manicaland police spokesperson, Assistant Inspector Luxon Chananda, confirmed the theft of 30 T-Shirts that were supposed to have been distributed among women who took part in the Dora Pinto netball tournament.

"We received a theft case to that nature and the T-shirts were stolen during a netball tournament. The eight accused persons who went on to perpetrate crimes wearing the regalia will be charged with more theft charges," he said.

Zanu-PF's provincial chairman, Cde Mike Madiro, said the use of the stolen T-shirts in the robberies was the work of the party's enemies who were trying all avenues to tarnish its image ahead of the harmonised elections.

"All the accused persons who used our T-shirts to commit criminal activities are not in our registers. We don't know them in our structures. Our party is not a violent one and we have told our cadres to respect the laws of the land and conduct themselves peacefully.

"Elections are not won by violence. Knowing very well that they have no agenda to sell to the electorate the opposition parties are using all means to try and tarnish our image by stealing our regalia which they later use to commit crimes.

"We are glad that law enforcement agents have arrested those involved and we hope justice will take its course. By using our T-shirts to commit heinous crimes like robbery and kidnapping, they are trying paint Zanu-PF as a party full of thugs and thieves, which is not correct. We sell our manifestos through persuasion and not by way of force. As the police investigate the theft of our T-shirts we want to know exactly what happened and our security department will also look into the matter," he said.


Source - MP