News / National
Primaries continue to haunt MDC-T
24 Jan 2013 at 06:27hrs |
Views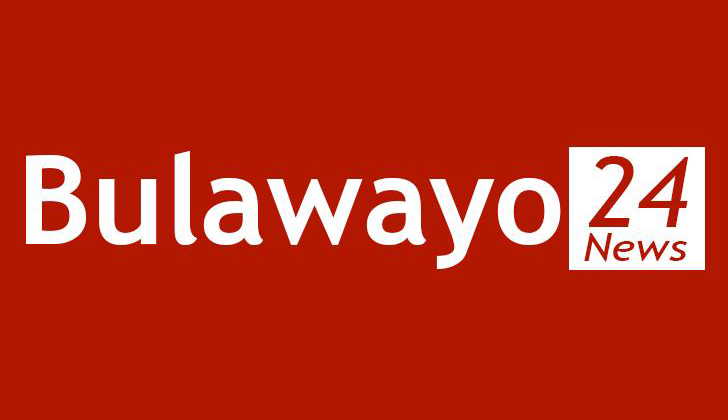 LOOMING internal elections to choose candidates to represent the Movement for Democratic Change (MDC-T) in this year's polls continue to haunt the party with analysts warning the party could disintegrate if this process is not handled tactfully.
Fears abound within the labour-backed party that the poor handling of the divisive primary polls could worsen fissures within the faction-riddled MDC-T ahead of harmonised polls later this year.
The party's Young Turks, particularly the leadership of the MDC-T Youth Assembly, is demanding at least 30 percent of the contested parliamentary seats, putting immense pressure on some incumbents.
Although the party's constitution stipulates that a sitting Member of Parliament requires two-thirds confirmation from party members in his or her constituency to avoid a primary election, insiders believe this should be waived to allow leadership renewal in the 13-year old party.
The MDC-T has argued that by sticking to its constitutional provision, the MDC-T was seeking to retain experienced legislators in the hope that their experience would be useful in the party's performance should it win forthcoming elections.
But such an assumption does not objectively audit the overall quality of leadership in light of the challenges ahead.
There is a strong feeling among some party faithful that PM Tsvangirai is insisting on applying the party's constitution to shield his inner circle from being challenged by other ordinary members miffed by the poor performance of some sitting legislators.
Applications from eligible party cadres interested in contesting the primaries opened last week and close on January 31, 2013.
Douglas Mwonzora, the party's spokespe-rson, said the internal polls were scheduled for this month-end or beginning of February.
"The organising department is dealing with the actual voters' roll for party members that will constitute what we otherwise refer to as the electoral college. This process should be completed by the end of the month. Thereafter primaries must be held," he said.
Mwonzora said his party had been inundated by applications from within and outside Zimbabwe wanting to participate in the internal polls, adding, "I can tell you the competition is very stiff."
The Young Turks in the MDC-T, including youth leader Solomon Madzore, have expressed a keen interest in contesting in constituencies presently held by sitting MPs, among them ministers.
Madzore is said to be eyeing Dzivara-sekwa constituency presently held by Heneri Dzinotiweyi, the MDC-T Minister of Science and Technology.
Other top politicians close to PM Tsvangirai facing stiff challenge from within include Ian and Theresa Makone, a couple long touted as members of the premier's kitchen cabinet. Ian is Tsvangirai's former chief of staff. He is currently the secretary in charge of government affairs in the PM's Office and is eyeing a seat in his home area of Do-mboshawa while his wife Theresa, the legislator for Hatcliffe, is the co-Minister of Home Affairs.
Aggrieved politicians want the Makones out of the way, with some within the MDC-T accusing them of being complicity in Tsvangirai's scandalous love and marriage life following the death of the MDC-T leader's first wife Susan.
Youths want Theresa out of Hatcliffe.
Other members of the MDC-T top brass seen as likely beneficiaries of Tsvangirai's insistence on adhering to the party's constitution include his combative secretary general Tendai Biti said to be unpopular with some party officials and supporters; his deputy Thokozani Khupe; national executive member and Masvingo Urban legislator Tongai Matutu; Deputy Minister of Mines and Mining Development Gift Chimanikire and national executive member Evelyn Masaiti, among others.
Chimanikire is facing a sterner challenge for his Southerton seat from Emmanuel Chimwanda, an MDC-T appointee in the Anti-Corruption Commission and a former police commissioner.
Insiders said this week it would be "a travesty of democracy" to shield incumbents from primaries, arguing that if the party wants to uphold its democratic ethos, then every bona fide member should stand a chance to challenge for any position.
Mwonzora said claims that the primaries would create further divisions due to the alleged protection of incumbents from other aspirants were misplaced.
"As a matter of fact, we are very happy and encouraged by this huge show of interest from people of all walks of life as it shows that Zimbabweans view the MDC-T as the party for the future, a party on the verge of making history. These people want to be part of making of history," he said.
Mwonzora also disputed claims that Tsvangirai intended ring-fencing his inner circle as part of his political machinations to continue at the helm of the MDC-T.
He said the MDC-T leader was "too democratic to tinker with the principles of the party and the constitution."
"The issue of confirmation of sitting legislators by their respective constituencies is not a provision designed by president Tsvangirai. It was designed by the party as early as 2000. It is not a new thing. President Morgan Tsvangirai is not interested in protecting anyone. He wants people to choose their own leadership. The confirmation is done by the people at grassroots," he said.
While those close to PM Tsvangirai say he should be applauded for playing by the rule book, critics strongly believe that he should find common ground to avoid splitting the party through the middle.
Indeed, the MDC-T's current mechanism for selecting candidates for elections for both local government councils and national parliament has left a sour taste in the mouth for the majority of its members.
Tapera Kapuya, a political analyst, said one would expect the MDC-T to have developed a carefully designed system that draws more on qualified persons to represent the party while balancing the need for members to directly select representatives from an open pool.
Source - fingaz