News / National
MDC-T counters Zanu-PF's indigenisation
07 Feb 2013 at 09:22hrs |
Views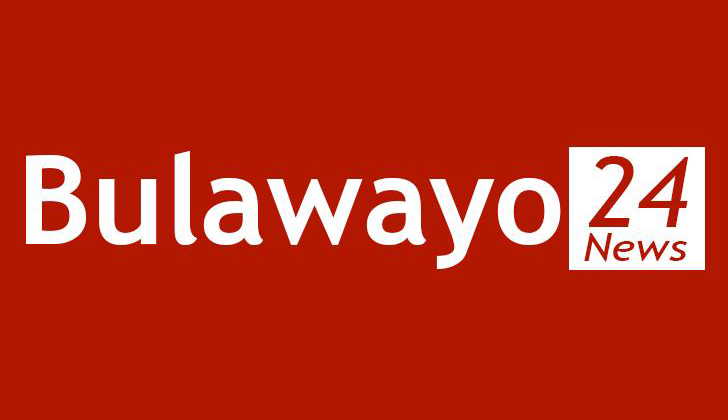 Demoralised by failure to unseat President Robert Mugabe in the 2008 vote, Prime Minister Morgan Tsvangirai's MDC's chance to unseat the veteran ruler is facing a major stumbling block - an indigenisation policy which is reconnecting Zanu-PF to grassroots communities.
The MDC-T has stepped up a drive to appeal to voters' worries over jobs, cronyism and sputtering services by offering alternatives to Zanu-PF's indigenisation policy.
Zanu-PF is counting on momentum from its indigenisation policy and the 88-year-old's charisma and anti-poverty programmes to outweigh Tsvangirai's jobs promise.
Mugabe, who is confident of a re-election triumph, has been sending out some political heavy hitters to roll out the indigenisation drive in communities to try and wrest control of MDC-T held constituencies.
The MDC-T says Zanu-PF's Community Share Ownership Scheme is a "charade" and a ploy to hoodwink voters ahead of elections.
If Mugabe, who turns 89 on February 21, wins re-election, he will extend his rule to almost four decades, though there is speculation the nagging health problems associated with his advanced age could floor him.
Opposition leaders generally stay quiet on Mugabe's health but view the forthcoming general elections as a chance to at least limit his influence. The MDC-T says it has robust policies that will grow the economy for the benefit of all Zimbabweans, and not just party cronies.
"Our mining policy explicitly spells out that as part of corporate social responsibility, mining companies are to ensure the provision of housing, health facilities, roads, schools, water and sanitation facilities in the communities they operate in," the MDC-T says in a strategy paper.
"The MDC-T will establish a proper Sovereign Wealth Fund (SWF), which will be financed and managed through clearly defined statutes on Resource Rent Tax not donations or bribes as manifested in (Indigenisation minister Saviour) Kasukuwere's Community Share Ownership Scheme.
"The Sovereign Wealth Fund will be funded by ring-fencing the Resource Rent Tax (RRT) to invest in long-term projects and instruments that ensure economic prosperity beyond the depletion of our mineral resources," the party says.
The MDC-T likened Zanu-PF's empowerment scheme to the land reform, that saw over 4 000 white commercial farmers lose their properties in a drive that benefitted landless blacks but gutted commercial agriculture.
Despite lacking real state power, Tsvangirai is using his successes in health and social welfare programmes as a springboard for his presidential bid.
But Mugabe, promising to deepen socialist reforms and improve efficiency in his new term, is providing ample campaign resources to try and sink his presidential rival's political future.
Mugabe says his opponents have "palpable election-phobia" and claims their fortunes were plummeting.
"The leadership of the opposition MDC formations have spent their time in office lining up their pockets and seeking the trappings of luxury, but with no achievements to show on the policy front, none whatsoever," Mugabe has been quoted as saying.
"In the process, the leadership of the MDC formations have abandoned their own supporters for self-aggrandisement," said Mugabe.
Mugabe says there is no alternative to his indigenisation and economic empowerment policy.
Tsvangirai, 60, insists the drive threatens foreign investment and hurts job prospects. He says the programme is narrow and only meant to enrich a few politically connected people, "a continuation of a patronage system that has been at the epicentre of destroying this economy."
While opposition opposes the policy, the MDC has failed to get leverage in braking Mugabe's policies at local implementation level.
"The people of Zimbabwe should be made aware that the issue of Community Share Ownership Scheme is not a new phenomenon, but rather has been part and parcel of corporate social responsibility of companies since time immemorial," the MDC paper said.
"It is thus very wrong for Zanu-PF to now run with the programme as if it is their initiative. Instead of supporting companies who have all along been carrying out these programmes professionally and transparently, Zanu-PF has in fact highjacked this noble undertaking, laced it with political overtones while at the same time extorting money from these companies," the party said.
Following more than a decade of economic regression, Zimbabwe requires access to investment capital and this can only be unlocked by a sound policy regime, the MDC says.
But Mugabe says the "revolutionary thrust" of his programmes is not against foreign investment "since it is in fact the foundation for genuine and sustainable foreign investment".
The MDC says the people of Zimbabwe do not want hand outs.
"They want a government with forward looking and sustainable policies to allow them to live to their full potential," the MDC paper says.
Source - dailynews