News / Press Release
uLoyiko ups the ante on Demo, condemns Mugabe for Gukurahundi Genocide
10 Mar 2017 at 15:57hrs |
Views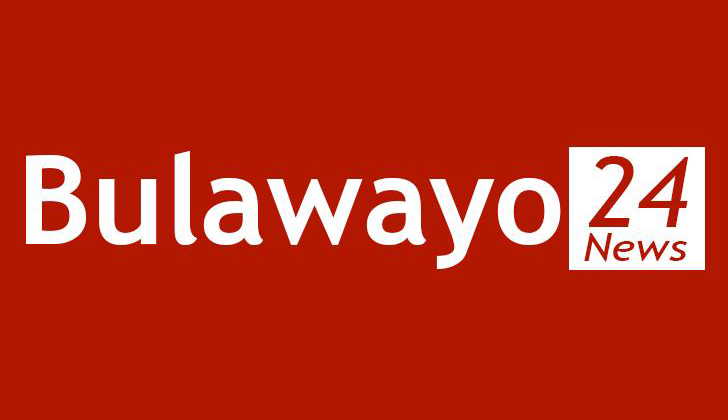 South Africa's Human Rights Day, 21st March, is fast approaching. It is a very important and a special day in South Africa's yearly calendar. It is a day to honour 69 victims of the Sharpeville massacres who died in 1960 after being gunned down by RSA apartheid police - for protesting against the apartheid pass laws and apartheid oppression that reigned supreme and violated the God given rights of black South Africans at the time. Co-incidentally, 21st March is the United Nations International Day for the Elimination of Racial Discrimination.
This day, we believe, must extend to the elimination of tribal hegemony and tribal imperialism/colonialism in Africa and around the world. Therefore it cannot be over-emphasized that this is a very important day indeed for us to observe. We believe that an oppressor is an oppressor is an oppressor regardless of the colour of their skin.
uLoyiko, a theatre group that advocates for the promotion and protection of human rights as well as the exposure of gross human rights violators, including perpetrators of Genocides, resolved early this year to observe this special day with a public event that would engage the public and highlight the need for all of us to rally behind the promotion and protection of Human Rights especially in Africa. The event is titled: 380 Degrees Imbizo Demo. The event will start with a march from Berea Park to City Hall at 09:30hrs on the 21st. At the City Hall, activists and the public will be addressed by a plethora of invited prominent leaders.
uLoyiko strongly believes that our Human Rights Day on the 21st March must also be used by the general public to protest and decry gross human rights violations of Africans by their respective governments, which in many cases have led to a massive influx of immigrants into this country and indirectly contributed to the current sad disturbances we witness in South Africa today. uLoyiko will therefore be using this day to decry poor governance and gross human rights violations by many African governments against their citizens in their respective countries. uLoyiko will also use this day to decry any violations perpetrated by individuals against fellow human beings. We will also be using this day to encourage our democratically elected South African government to adopt a firm foreign policy that promotes and protects democracy in Africa in order to promote and protect the human rights of African citizens in their respective countries.
Democracy in Africa must replace the big man of Africa syndrome that has caused a lot of suffering to many leading to the creation of 93 year old human rights violators like Robert Gabriel Mugabe, who cannot walk, talk and sit properly but continues to wobbly strut and rickety the world stage as a leader of Zimbabwe without an aorta of shame. Put boldly, without any fear or favour, Mugabe and his zealot supporters are an embarrassment to the dignity of Africa and Africans. Africa needs a new beginning, a new departure from the clutches of these Genocidal tyrants of the Mugabe type who care about no one else but themselves and their families. They are a great betrayal to Africa's aspirations and its values decency and the values of Ubuntu.
As a sharp contrast to the scenario above, on this day, we take the opportunity to cherish the Human Rights afforded to us in South Africa since 1994 as a result of sacrifices made by our liberation icons that include the late Nelson Mandela and his comrades in the ANC. The illustrious work of Nelson Mandela and others to create a democratic South Africa gives Africa hope for the future.
On this very day, we will also be remembering the victims of xenophobia attacks and other ills blighting and affecting our societies in South Africa and elsewhere. We are hoping to use this day to educate each other about the importance of protecting the right to life of others.
Furthermore, we will be making a solidarity demo for the Matebeleland victims of Gukurahundi Genocide perpetrated by the notorious regime of Robert Gabriel Mugabe since the 80s and the on-going violation of their fundamental rights in that country leading them to seek sanctuary in this country and other neighbouring countries. Our event is therefore sub focusing on the human rights violation that occurred in Matabeleland during the genocide supported by the very same Apartheid government that committed Sharpeville atrocities.
Most importantly, we have sought to make South Africans aware of this Genocide and on-going violations of the rights of the people of Matebeleland on the basis of tribe, by coming up with a theatre play called "uLoyiko" (find out more about uLoyiko on www.uloyiko.co.za) that exposes the Matabeleland Genocide in support of the people of Matebeleland in their campaign for Truth, Justice, Reparations and Healing for this crime as part of our Human Rights Advocacy campaign.
The play will be showcased on the 19th and on the 21st March at the Market Theatre, Johannesburg. On the 21st of March the play will be staged at the same venue after the main event of the day. Please note that the play is NO longer shown on the 18th at Hillbrow Theatre.
uLoyiko Theatre Group is an offshoot of Siphesakhe Youth Organisation (SYO). SYO is an organization that was established in 2011 with the sole aim of nurturing young African leaders in various sectors of life including the arts industry in order for them to lead Africa and steer it into a new direction of transformational change and progress that Africa needs badly.
In order to that the SYO programme achieve its noble aims, uLoyiko tirelessly invites the public, various organizations, prominent personalities and the media to attend this event in huge numbers and be part of this new direction of transformational change in Africa. We believe we can trigger the beginning of a new direction for Africa on the 21st March whether the Agenda for the protection of Human Rights will destroy borders in Africa and unite Africans against the agents of their demise.
In Africa we belong and in Africa we will be the agents of change!
Please feel free to contact the following persons for further information on the organized event and on uLoyiko Theatre Group and its Play.
Siphelo Mtshetsha
Siphesakhe Youth Organization Director (SYO)
Tel: 002 773 941 7235
Prosper Siza Nkosi
uLoyiko Project Director
Tel: 002 762 682 5652
Yanga Mhluzi
uLoyiko Script Writer and Public Relations Officer
Tel: 002 762 204 6739
Ayanda Manala
uLoyiko Project Researcher
Tel: 002 764 152 7589
Email: info@uloyiko.co.za
Source - Siphelo Mtshetsha, Prosper Nkosi, Yanga Mhluzi & Ayanda Manala