Opinion / Columnist
Even students are fatigued by MDC-T's empty rhetoric
16 May 2017 at 06:37hrs |
Views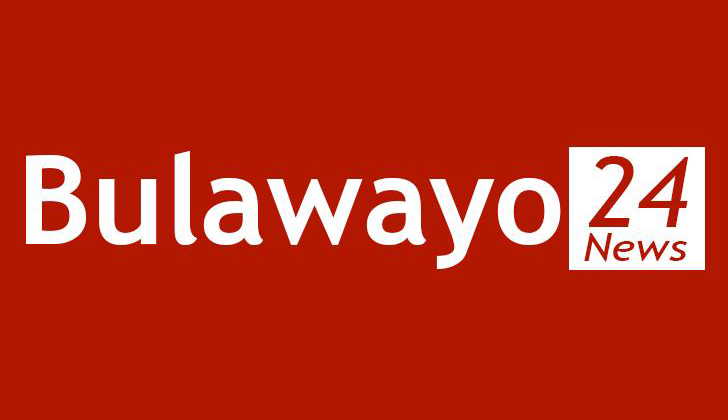 If anyone ever doubted the waning fortunes of the opposition MDC-T, the recent University of Zimbabwe Student Representative Council elections have put to rest those doubts following the trouncing of opposition-aligned candidates.
The University of Zimbabwe, like all other institutions of higher learning, is a microcosm of the broader society.
Against a background of long years of dominance by opposition aligned student leaders, the recent elections at the University of Zimbabwe saw tables turned with the Zimbabwe Congress of Students Union (ZICOSU) emerging winners ahead of the Zimbabwe National Students Union (ZINASU).
ZICOSU is largely viewed as pro-Zanu-PF while ZINASU is supported by the opposition MDC-T led by Morgan Tsvangirai.
ZICOSU members are currently revelling in the whitewash, which saw them landing top and strategic positions of president and secretary-general and the Student Representative Assembly chairmanship — posts that are regarded as the most powerful in student politics.
The sheer popularity of ZICOSU candidates was also reflected when the majority of them were elected members of the prestigious UZ Senate, comprising both staff and students.
ZICOSU's Steven 'Bandawe' Tsikiraryi was elected the new UZ SRC president while another member Tafadzwa Ponela was elected the new Secretary-General with a whopping record breaking 629 votes, a figure that no one competing for the post has ever garnered in the history of student elections at the institution.
Other ZICOSU members who emerged victors are Mukwichi Ignatius, Matambanadzo Norest and Muchena Ian T. who were elected into the SRC with Tinashe Chihobo getting the chairmanship post.
It is without doubt that the triumph of ZICOSU aligned candidates has sent vicious electrocuting shockwaves to the country's opposition camps who in their tawdry thinking assumed the majority of students supported them.
Such kind of thinking denies the fact that students have over the years become conscious of the fundamental issues affecting their country and have generally grown fatigued by MDC's empty rhetoric about human rights and democracy without proffering concrete economic empowerment strategies.
The University of Zimbabwe is the leading institution of higher learning in the country and is listed as one of the best institutions in the region. It is known for enrolling the finest scholars and producing quality intellectuals. It is thus important for any political party to always seriously take note of developments at the institution for they are reflective of the broader society.
It is out of the recognition of the importance of students or youths, particularly those at institutions of higher learning that saw MDC-T executive member and a former student leader Charlton Hwende urging fellow members to introspect following the defeat of their sponsored candidates at the UZ.
In his Facebook post on May 6, 2017 Hwende referred to the loss at UZ as not a loss for students aligned to MDC but his party's loss.
"After our loss at the University of Zimbabwe student elections yesterday we must go back to the drawing board and self introspect. Zanu-PF getting over 1400 at the University of Zimbabwe should be a cause of concern. The youth vote is critical for 2018. Our problem is that we think former student leaders don't matter, it's a fatal mistake let's consult them and speak to the young people," read part of Hwende's post.
This was an acknowledgement by Hwende of the diminishing fortunes of the opposition party at an institution that they have long held as their fortress.
At least Hwende acknowledges the need for the MDC to change course to win back the hearts and minds of the students unlike the rabble rouser Job Sikhala who decides to manufacture blatant lies about how Zicosu won the elections.
In a laborious post on his Facebook page, Sikhala made scurrilous allegations that Zicosu won the elections through dubious means. It is ignominious to hear a former ZINASU student leader like Sikhala failing to confront the bare truth of the waning fortunes of his party. Allegations that Zicosu won elections through vote buying with people being given $10 to vote for a preferred candidate are symptomatic of one, who despite his advanced age, has failed to grow and be able to objectively analyse issues.
Elections at UZ are supervised by independent security details at the institution together with representatives of all contesting parties. If such irregularities were in the public glare, Sikhala as a student leader is aware that such elections would be declared a farce and would not have taken place.
The University of Zimbabwe students are a breed of enlightened academics and renowned critical pundits, who cannot be coerced to vote for a candidate against their will through a mere kombi ride from their halls of residence. To suggest so is to cheapen their intellectual integrity.
It is therefore, evident that Sikhala's discombobulated allegations are not only an alpine insult to the crème dela crème of the country's academia but show his pathetic bellyacher antics.
It is time that the MDC smell the coffee and realise that whereas they used to ride a popular wave of discontent arising from frustrations with slow delivery of independence pledges, ZANU-PF has gone to the drawing board and is implementing sweeping economic reforms that saw thousands being given land while other young people have been empowered and are now owners of small mines, businesses, etc.
They understand the current economic hardships as being externally engineered by countries unhappy with its pro-majority and pro-poor policies. As a former student leader myself, I can safely tell Sikhala and those who think like him that the dynamics at most institutions of learning have changed and students can no longer be hoodwinked by MDC's empty rhetoric.
In the previous elections at the UZ, Zicosu has been a punching bag due to a number of factors, chief among them poor leadership which in turn created divisions and tainted the union, much to the excitement of ZINASU. However, Zicosu seems to have learnt from its mistakes and has chosen candidates that were not just popular and articulate but also charismatic in highlighting the issues at the core of students concerns.
Zicosu was organisationally strong in that it included within its campaign team veteran student leaders, Zicosu national, provincial and chapter leaders as well as personal friends of the candidates who formed a robust force that dispelled any aspersions about disharmony and stood united in their shared ideological leanings.
It is hard work and unity of purpose that propelled Zicosu to victory and not the scurrilous allegations of vote buying by the childish Sikhala. A paltry personal saving of $150 by candidates was all that was needed for refreshments and mobilization of students at the campus and not the outrageous sums of money that Sikhala imagines.
There is no doubt that Zicosu victory sends a message about the dynamics taking place in students' politics and the broader political terrains.
It is now virtually difficult for MDC aligned students to reclaim the lost turf, especially at a time when we are confronted with elections in 2018.
University of Zimbabwe students represent a segment of the educated elite endowed with critical and enlightened minds that realise the futility of boarding the opposition's wrecked sinking ship.
The recent elections at UZ must be viewed within the context of broader dynamics that were recently captured by the Afrobarometer research and ably articulated by former MDC's top official Dr Toendepi Shonhe who predicated a grand defeat for the proposed grand opposition coalition headed by Tsvangirai.
A new conscientious social class has emerged at UZ and other institutions of higher learning comprising young people who subscribe to President Mugabe's enduring policies of black empowerment.
This class has also within its ranks children of war veterans, children of ZANU-PF officials and general students embracing such initiatives as STEM and have developed a refined critical mind that analyses policies from a fundamental perspective and not kneejerk reactions.
Sadly, Sikhala and company are oblivious to the obvious. The MDC suffers from ideological bankruptcy and general donor fatigue which has seen the opposition party struggling just to sustain the barest of operations.
Despite Sikhala's scurrilous allegations of vote buying, it is an open secret within the student union that ZINASU got a donation of $3 000 from some dubious non-governmental organisations, which was unfortunately diverted to purchasing of luxury items by the students.
Unless someone is a dimwit, the writing is on the wall. Students and the generality of the youths have now reached the age of political enlightenment and discernment where they can no longer mortgage their future to a rudderless leader unable to individually rationalise Zimbabwe's national question; the need to redistribute national resources by correcting historical imbalances for future sustainability and prosperity.
----------
Lonias Rozvi Majoni is an English Honours (UZ) graduate and a former student leader.
Source - the herald
All articles and letters published on Bulawayo24 have been independently written by members of Bulawayo24's community. The views of users published on Bulawayo24 are therefore their own and do not necessarily represent the views of Bulawayo24. Bulawayo24 editors also reserve the right to edit or delete any and all comments received.