Opinion / Columnist
Allow your Husband a second or third Wife
08 Feb 2013 at 17:16hrs |
Views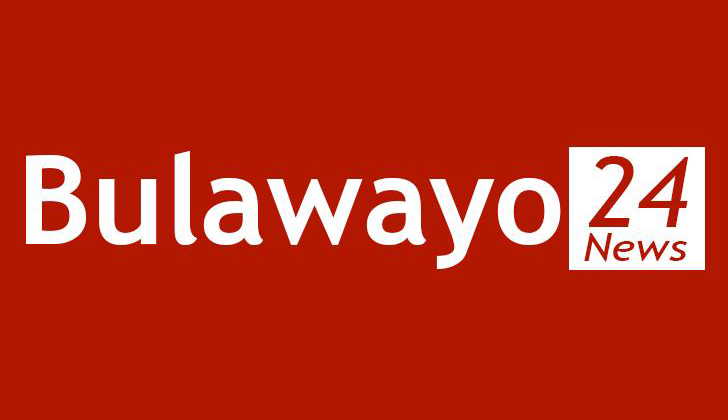 I have a problem with the illegal abolition of polygamy. Please Nation Educate me giving proper practical facts about polygamy. I have one wife and I have no intention to marry another, but I find polygamy a good practice unlike majority belief.

I have a deep belief that men who can afford it must be allowed to have more than one wife.

To be humane enough, let me apologise to Miss Nago of Gweru who is suffering from this practice and acknowledge my respect for her.

My argument roots from consequential circumstances I have seen in life. All cultures who forbid polygamy end up being Homosexual Nations. Britain, Europe, America and all those countries who demonise our cultural solution to single un-serviced women produce Homosexuals.

My brothers and sisters, I began my argument by begging for your help. If my analysis is wrong, then just write and reply me but honestly.

In every society all around the World, now, in the past and I guess, even in the future, more girls are born than boys. On top of that, men die much earlier than women in history and at present.

This universal life phenomenon creates more women to the ratio of 1 to 3 to men.

There is no Holier substitute to sexual feelings. Male or female, sexual feelings can't be supressed. Does anyone really know how it is to spend a life without a sexual partner? Do lawmakers really know how difficult it is to spend a life imagining how nice it is to have sex without actually getting it. Can lawmakers afford a life of no sex at all? Do they make Laws that are in resonance with reality or they are driven by Homosexual Nations and strict married women?

My God, the one who arts in heaven and has a character of perfection does not like Homosexuals.

He created humanity and gave humanity a user manual. In God's manual, there is no sin in marrying two wives. God only forbade LEADERS from marrying many women. But, God banned homosexuals and prostitutes. God was a friend to many who had more than one wife and he blessed them.

I do not speak for him but I can help you access his word on your own not from my bible but yours. My God whose character is perfect and is responsible for gender ratio DOES NOT SAY POLYGAMY IS FORBIDEN. He has his ten Commandments which I adhere to and none stops Polygamy.

The World has yielded from the pressure of women who do not want to share what has to be shared legally. Lonely women without men do all sorts of evil things because their in-suppressible hormones are too high and need sexual toning. These women end up selling sex and manufacturing and distributing Aids.

Aids is a communicable disease which is greatly spread by desperate sex starved members of a society. These members meet at secret places and have sex with anyone because of starvation and regret it after. If these members were given a fair share as a basic human right, they would not engage in risky sexual partners. If these members are left out because of naturally unbalanced statistics, we need to consider them in our Laws and stop foreign cultures which encourage sin.

Not all men want to marry more than one wife, but those who want and are denied do anything to get extra sex.

Married men who want more than one wife must respectfully ask their partners to marry a second wife than to hire a risky prostitute or have a secret wife. Brilliant wives must know that if a respectful husband has asked to marry a second wife and refused, the next thing that will happen is a risky sexual relationship. That risky and secretive relationship involves a second woman who is under no control. A second woman who is under no control can have many other sexual partners who include homosexuals. Homosexuals have diabolic sexual patterns which no one is at ease to talk about. But summarily I can say their acts involve pumping of faeces and transferring those faeces into an unregulated woman who would pass those concocted faeces to a cheating married husband and finally ending on an innocent but strict and proud married woman. Death is the next thing.

Think about that and call me a liar to comfort your false hope!!!!

No one knows sex better than an unregulated woman and honest husbands fall prey to these experienced loose women. Remember no woman is born a prostitute and most are driven to it by lack of a stable regulating man. If our Laws create old and tried methods designed to curb single and desperate women, diseases would die away. Men who have many wives can't hire prostitutes because they can't afford to have sex with them because wives will be waiting at home.

Many proud married and strict women in Zimbabwe have been buried because their husbands were refused polygamy and their husbands get borrowed by justifiably hungry and single risky unregulated women. Families have perished including my own family. But regardless, BUSINESS IS BOOMING IN THE RED LIGHT DISTRICT ON THE DOOR STEP OF THE LAWMAKERS IN GUNHILL.

Denial of facts and ignorance kills. It is better to share a husband LEGALLY with a second or third wife than to share a husband with an unregulated risky woman who sleeps with Homosexuals. It is stupid to hope that your husband will resist the gyrations of a single hungry woman. A woman who refuses to let a husband marry a second wife risks death or divorce or horrible diseases. Not all men fall to temptation but most men are guilty of that weakness.

Take it from me, I have survived but I do not have a clean history.

Our Nation must desist from living a lie and face reality. Men who need more wives must be allowed to marry a second wife and remove filthy single magnetic women from our society.

Do not allow Women to make Laws. The Bible says so and Politics says the opposite. It is a Woman's Law that stopped polygamy and caused the spread of Aids through hungry married men and single gyrating woman in the streets.



Source - Ryton Dzimiri
All articles and letters published on Bulawayo24 have been independently written by members of Bulawayo24's community. The views of users published on Bulawayo24 are therefore their own and do not necessarily represent the views of Bulawayo24. Bulawayo24 editors also reserve the right to edit or delete any and all comments received.