Sports / Local
Mamelodi Sundowns declare war on Bosso
17 Jan 2013 at 04:59hrs |
Views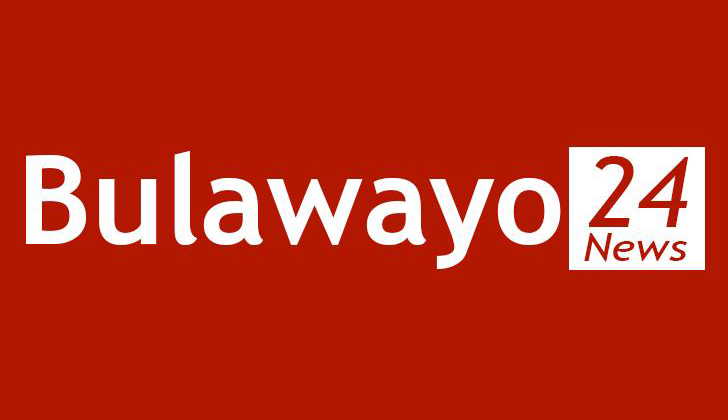 MAMELODI Sundowns have declared war on Highlanders when the two Southern African giants clash in a potentially explosive soccer international friendly in two weeks' time at Barbourfields Stadium.
Speaking at a press conference at the Highlanders offices along Robert Mugabe Way after a tour of Barbourfields and Luveve Stadia yesterday, the crack South African side's technical director, Trott Moloto told the Highlanders chairman Peter Dube that they will not be anything friendly about their match.
"Let me say this now Dube that we are not going to have anything friendly on the field of play on that day, no.
"We are taking this match seriously," said the former Bafana Bafana coach who jetted into the city on Tuesday afternoon together with the club's technical analyst Harris Chueu.
The respected Moloto said besides bringing a full strength squad for the Zimbabwe tour where they will also play against the reigning Castle Lager Premier Soccer League champions Dynamos, and their neighbours, Caps United, the Brazilians will come to Zimbabwe with two other international players whom he did not name.
"These two guys have already been identified and the coach is assessing them right now and if impressed they will come along.
"I will not name them now but I can tell you that they are very big names in the game," he said.
He reiterated his earlier stance that while they are not in the country primarily for scouting purposes, the door was not closed especially if they see a good player.
The ABSA Premiership outfit could be on a double mission, to prepare for the second half of the season as well as scout for players.
Chueu is actually also their chief scout.
"The coach has told us which positions he wants reinforced and we are looking into that," said Moloto, without being specific on the positions.
However, their head coach, Pitso Mosimane, speaking on the club's official website revealed that they are looking for a centreback and a natural left winger.
"We are in the market for a centreback and a natural left winger, because those are the positions we need to strengthen," Mosimane, also a former Bafana Bafana coach is quoted as saying.
Moloto said they chose Zimbabwe's top three sides so that they get used to playing tough foreign opposition teams who will give them the necessary test that could see them mounting a strong second half challenge back home.
"There is also the Nedbank Cup that is competed by as many as 32 teams from our lower leagues right up to the Premiership.
"Winners of this cup get the ticket of representing South Africa in the Caf Confederation Cup and as Sundowns, we want to win it and represent our country so playing these three big teams here will give us the perfect measurement," he said.
Speaking at the same occasion, Highlanders chairman, Dube said the club was thrilled at having such a crack outfit visiting and were looking forward to a fruitful relationship.
"There is so much that is on the way by having these guys here. The club obviously will benefit immensely from their visit," said Dube.
Chueu said Mamelodi Sundowns' visit to Bulawayo was long overdue and it was in a way, a gesture of thanking the city for providing them with talented players.
Peter Ndlovu, Alexander Maseko, Henry Mckop and Esrom Nyandoro all from Bulawayo have played for Sundowns. The city's ties with South African clubs dates back to the mid 1970s when Ebson "Sugar" Muguyo joined Kaizer Chiefs.
"Sundowns benefited a lot from Zimbabwe players, especially from Bulawayo, you talk of the likes of Alexander Maseko, Peter Ndlovu and now Esrom Nyandoro.
"It's now time to give back to this City because over the years we have enjoyed good relations," said Chueu.
Meanwhile, the two technical men have expressed satisfaction with the state of the two stadia, Barbrourfields and Luveve as well as the standard of the hotels they visited.
Luveve Stadium will be used for their training sessions before the clash at Barbourfields Stadium on 29 January.
Moloto said while the venues were not yet ready, he was happy with the assurance from the Bulawayo City Council and Highlanders and was confident by the time the match kicks off, the facility would be ready.
"The state of the pitch at this time of the year is normal. There is nothing to write home about especially coming after the festive season where people were on holiday.
"Even back home we experience such things after an off-season where the grass will be overgrown so like I said we are impressed by what we have seen," said Moloto.
The duo were taken around by the Highlanders chairman, Dube, secretary Andrew Tapela and interim treasurer Jerry Sibanda as well as player agent, Omega Sibanda.
Their first port of call was Barbourfields Stadium where workers were busy working on the turf, especially on areas where there were patches.The rest of the pitch needs to have the grass cut but the state of stadium is better than last season.
Moloto and Chueu flew back home yesterday afternoon.
Source - TC