Sports / Local
Sundowns jet in for Bosso clash
29 Jan 2013 at 04:54hrs |
Views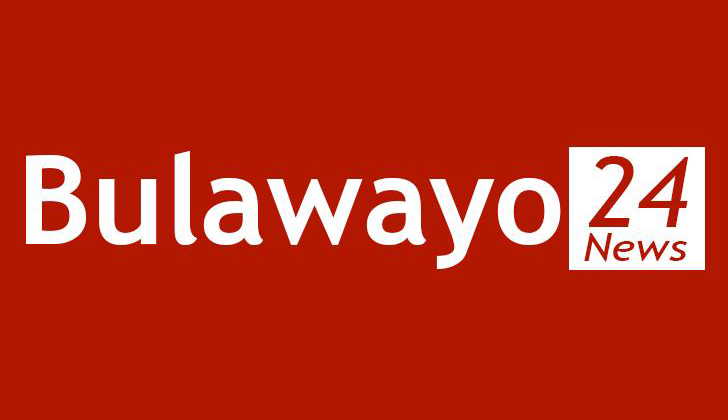 MAMELODI Sundowns FC flew into Bulawayo convinced that they will get a good test against the best when they face Highlanders at Barbourfields Stadium in a friendly international match tomorrow.

Trott Moloto, the club's head of technical, said they were happy with their choice of Highlanders for the first match.

"We want to test ourselves against the best. We are quite happy with our choice of Highlanders for our first game. They are one of the oldest clubs and have a very good history," said Moloto.

They brought a large entourage which has 31 players and three more are expected to join the squad before the team leaves for Harare on Friday.

Sundowns are using the tour to prepare for the second round of the South African Absa Premiership in which they are hoping to make amends with a strong finish. The glamourous Pretoria side started badly but under coach Pitso Mosimane they have shown glimpses of their former selves and matches against Highlanders tomorrow, Caps United in Harare on Friday and Dynamos on Sunday are expected to give them a good assessment of the performance ahead of their 2012/2013 league campaign and Nedbank Cup challenge.

Moloto said they were happy with Zimbabwe's hospitality since their arrival including the hotel staff.

"It's fine, can't ask for more, the players are quite happy also, they are fired up, they want to rest," said Moloto.

Their plane touched down at 14:05 hours at the Joshua Mqabuko Nkomo International Airport. They were met by Highlanders chairman Peter Dube and secretary Andrew Tapela.

The players and most of the officials boarded the club bus which arrived in Bulawayo on Sunday while others used hired cars.

After checking in at Holiday Inn, the travelling party then went for late lunch.

They were due to loosen up at the hotel premises later in the evening after deciding to take a rest in the afternoon.

"There will be no training today, they worked very hard the whole of last week as they were in camp in Polokwane and played a National Division One side on Saturday, it was very intensive and they trained yesterday before travelling to Johannesburg to catch the plane today," said Moloto.

They are expected to train at Luveve Stadium this morning before having a feel of the match venue Barbourfields Stadium later in the afternoon.

Moloto said the club will train in Bulawayo on Thursday before leaving for Harare by plane on Friday morning. In the afternoon they will play against Caps United in the first of two matches in the capital with the final match set for Rufaro Stadium on Sunday against defending league and cup champions Dynamos.

Moloto disclosed that left back Punch Masenela, Lebogang "Cheeseboy" Mokoena and goalkeeper Denis Onyango had not travelled with the team due to injury and illness.

"Punch Masenela is out because of injury, he had an operation on the knee in December, Lebogang is also injured, while Onyango was admitted to hospital because he suffered malaria-like symptoms while in camp.

"This is a good opportunity to play one of the top and very good teams here, we want to appreciate the opportunity," said the former Moroka Swallows player and Bafana coach.

Moloto said he had also brought along Ghanaian Emmanuel Mathias whom he described as a special player.

Togolese Rashid Sumaila and Anthony Laffor are expected in the country today.

"They could not travel with the team because of visa issues so we expect them to join the team tomorrow.

The Togolese is a very, very powerful player who just missed the cut for the final 23 for Afcon," said Moloto.

Sundowns brought with them three Zimbabwe internationals Esrom Nyandoro, Method Mwanjali and Nyasha Mushekwi. With Surprise Moriri, Teko Modise, Emmanuel Baffor, Elias Pelembe, Richard Henyekane, Eleazer Rogers, Doctor Mampuru, Wayne Arendse, Themba Zwane, Hlompho Kekana coach Pitso Mosimane is spoilt for choice.

There are several young players in the team, a confirmation that Sundowns are investing for the future.

So organised are Sundowns that they brought even their own security personnel to take care of the team.

Their technical team consists of 25 people including Brazilian physical trainer Helvicio De Gusmao Pessoa.

"We welcome Sundowns to Bulawayo and we invite Bulawayo residents to embrace our visitors. We wish to show them our better side on the field of play.

"The fans must come to the stadium and assist the club, we have had a better start this year, previously our pre-season has not come better than this," said Dube, the Bosso chairman.

He commended Bulawayo City Council for the hard work they put in ensuring that both Luveve Stadium and Barbourfields were by yesterday ready for use.

Sundowns have become the first of the big three South African sides to play Highlanders at Barbourfields Stadium.

Moloto who played with Douglas Maneto and Max Tshuma at Moroka Swallows, played at Barbourfields in the 1970s.

With a number of names like Gilbert Banda, Fortune Ncube, Thabani Moyo, Njabulo Ncube having opted to prove themselves on the pitch instead of the board room and newsrooms, they could add an exciting dimension to the team that finished second but tied on 69 points with Dynamos last year.

Hopes are high that one of the major trophies will come to Bulawayo this year.

The club's good showing last year made it eligible to a number of tournaments in Zimbabwe this year with Bob 89 Spectacular against Dynamos the first early next month.


Source - TC