Sports / Soccer
Bulawayo City beat Yadah
19 Jun 2017 at 06:49hrs |
Views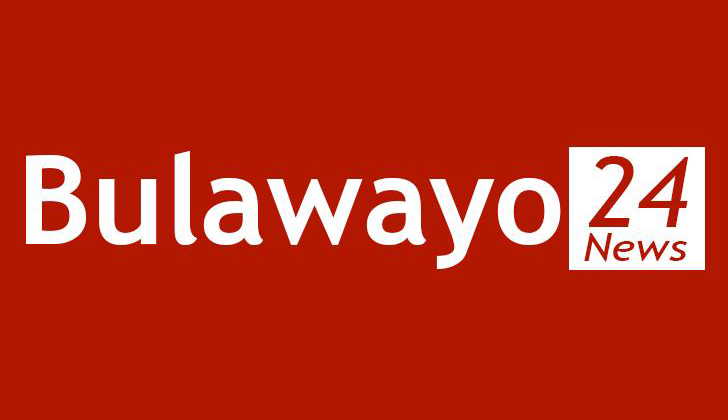 Bulawayo City 2-1 Yadah FC
BULAWAYO City FC coach Mandla Mpofu heaved a sigh of relief when his team ended a three-match losing streak and added woes on visiting Yadah FC who have now gone for four games without a victory.

City came into yesterday's Castle Lager Premier Soccer League match at Luveve Stadium smarting from three consecutive losses to Ngezi Platinum Stars (3-2), and identical 1-0 scoreline defeats against How Mine and Chapungu.

A ninth minute schoolboy blunder by Yadah goalkeeper Munyaradzi Zengeni gifted City the lead as a seemingly harmless shot by Clive Rupiya went through the goalie's legs.

Despite going a goal down, Yadah never lost hope as they kept asking City's defence questions and they finally found an equaliser just after the half-hour mark from the penalty spot.

City's defender Zibusiso Sibanda brought down Johane Sibanda in the box on the 31st minute and referee Allan Bhasvi rightfully awarded the visitors a penalty. Seasoned player Wellington Kamudyariwa converted the spot-kick, sending young City goalkeeper Aaron Ngwenya the wrong way.

That goal gave Yadah hope that they can at least get maximum points but found the home team equally hungry for the points.

Most of the play was concentrated in the midfield, with City's quartet of Kelvin Madzongwe, Innocent Kutsanzira, Trevor Ndlovu and Humphrey Ncube standing up to Yadah's Brian Mapfumo and Kamudyariwa, Johane and Leeroy Murape.

Yadah coach Jairos Tapera pulled out a tired Johane in the 59th minute and introduced slippery winger Leeroy Mavunga and the move brought in more urgency to the visitors' attack.

However, City's Mpofu countered that move by making a double substitution as he brought out winger Ndlovu for central midfielder Rainsome Pavari, while striker Mkhululi Moyo made way for gangly Dingani Maphosa in the 62nd minute.

Maphosa made it difficult for Yadah to start the ball at the back, forcing them to play long balls which City defenders or midfielders easily dealt with before building moves as they penetrated the visitors.

City found the winning goal in the 80th minute through overlapping leftback Munyaradzi Mungadze who reacted quickly to tap a rebound off a Maphosa header.

Yadah's midfielder Mapfumo blew a perfect opportunity to equalise when he shot wide with only Ngwenya to beat in the 87th minute.

"I'm happy we managed to get three points because we came into this game feeling some pressure after those three defeats. I'm happy that the players managed to fight for maximum points after Yadah drew one back. The fighting spirit that we showed today really impressed me," said Mpofu.

His Yadah counterpart Tapera said: "This is a painful defeat because again we shot ourselves in the foot by conceding that soft goal. If you look at the last four games we've played, poor goalkeeping has been our problem and we need to address that. We also had our fair chances which we failed to convert and such is football."

Yadah last recorded a victory on May 25 when they beat Triangle United 3-0.

Yesterday's loss pushed Yadah into the relegation zone as they are now fourth from the bottom with 13 points from 14 games.

Teams
Bulawayo City: Aaron Ngwenya, Zephaniah Ngodzo, Munyaradzi Mungadze, Nyasha Mukumbi, Zibusiso Sibanda, Kelvin Madzongwe, Innocent Kutsanzira (Heritein Masuku, 90th minute), Humphrey Ncube, Trevor Ndlovu (Rainsome Pavari, 62nd minute), Clive Rupiya, Mkhululi Moyo (Dingani Maphosa, 62nd minute)

Yadah FC: Munyaradzi Zengeni, Milton Makopa (Witness Savanhu, 46th minute), Wellington Kamudyariwa, Manuel Meleka (Last Chibwiro, 78th minute), Moses Demera, Munyaradzi Diro Nyenye, Brian Mapfumo, Jimmy Dzingai, Johane Sibanda (Leeroy Mavunga, 59th minute), Reggis Dongo, Leeroy Murape

Results
Saturday: ZPC Kariba 0-0 FC Platinum, Tsholotsho FC 0-1 Chicken Inn

Yesterday: Highlanders 3-0 Hwange, Bulawayo City 2-1 Yadah FC, Harare City 2-0 Triangle United, Shabanie Mine 0-0 Black Rhinos, Ngezi Platinum 2-2 Bantu Rovers, Chapungu 0-4 Dynamos (match abandoned after 56 minutes).


Source - chronicle