Sports / Soccer
10 men Chicken Inn hold Dynamos
10 Jul 2017 at 06:59hrs |
Views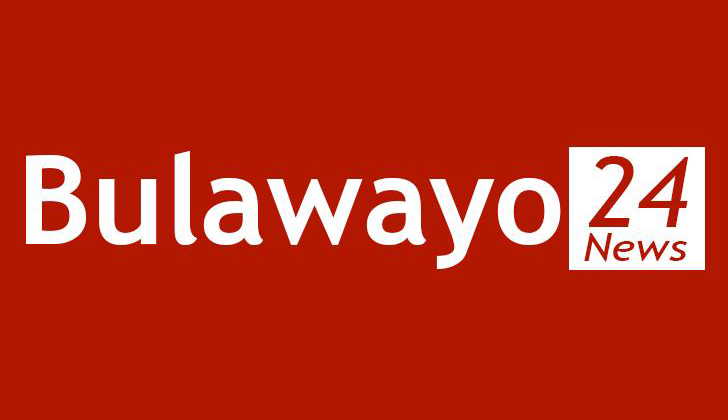 Chicken Inn 0 – 0 Dynamos
DYNAMOS' six-match winning streak came to an end in a drab goalless draw against Chicken Inn during a Castle Lager Premier Soccer League match at Barbourfields Stadium yesterday.
The Harare team, which had become accustomed to scoring since recovering from a 0-1 loss to Black Rhinos on May 18, struggled to find their groove yesterday and rarely troubled Chicken Inn goalkeeper Elvis Chipezeze.
A weak header by Christian Epoupa straight into the hands of Chipezeze in the 55th minute and a 80th minute shot, which missed the target by inches after the Cameroonian striker had worked his way past three Chicken Inn players, were the notable scoring chances that Dynamos created all day.
Dynamos also failed to make use of their numerical advantage after Chicken Inn midfielder George Majika was shown a second yellow card by referee Arnold Ncube in the 56th minute for a foul on slippery DeMbare midfielder Cleopas Kapupurika.
Yesterday' result saw Dynamos moving a place down the ladder, to third place with 30 points, one behind leaders Black Rhinos, who edged Tsholotsho FC and Ngezi Platinum Stars, who lost 0-1 at Triangle United.
Rhinos and Ngezi are tied on 31 points.
The draw denied Dynamos the opportunity to go top of the table for the first time this season.
Dynamos' assistant coach Biggie Zuze felt they "lost two valuable points".
"Some will say it's a point gained away from home, but I feel we lost two valuable points. However, I give credit to both teams as they played in high tempo. We didn't penetrate as we would have liked in the first half, but we were better in the second half," said Zuze.
Both teams were compact in their defending and rarely gave each other space to breath.
Dynamos' keeper Tonderai Mateyaunga produced the save of the day when he went airborne to tip a close range shot from Majika over the bar in the 12th minute.
Majika had received a long pass from the right and beat his marker to come face-to-face with Mateyaunga and his rising shot brought the best out of the DeMbare goalie.
Mateyaunga almost gifted Chicken Inn a goal in the 69th minute when he missed a Passmore Bernard cross from the right after coming off his line, only for Chicken Inn left-back Devine Lunga to hit the side netting.
With both teams failing to create any goalmouth action, referee Ncube was the star of the day, flashing seven yellow cards, including two to Majika.
The Chicken Inn duo of Bernard and Obidiah Tarumbwa as well as the Dynamos trio of Denver Mukamba, Obey Mwerahari and Phakamani Dube all found their way into the referee's book.
Mwerahari's 18th minute crude lunge on new Chicken Inn signing Collins Duhwa incensed the Gamecocks' coach Rahman Gumbo, as he was forced to withdraw the attacking midfielder signed from Shabanie Mine in the 27th minute for Thomas Kadyaridzire.
Just like Duhwa, Kadyaridzire did not finish the game after picking a shoulder injury and made way for Ishmael Lawe in the 82nd minute.
"It was a balanced game, but as someone who doesn't like to comment on match officiating, I feel today the referee made some questionable decisions. I'm not complaining about the red card because my player deserved it as he went for the challenge with open studs. However, in the first half Dynamos were going hard on my players and the referee let them off the hook.
"I understand football is a contact sport, but some of the challenges that Dynamos players got away with were just not right. We were forced to make injury inspired substitutions and tinkered with our game plan. I think we will have the better of Dynamos in the second round," Gumbo said.
Teams
Chicken Inn: Elvis Chipezeze, Passmore Bernard, Divine Lunga, Moses Jackson, Guide Goddard, Thabani Goredema, Clemence Matawu, George Majika, Chris Samakweri (Brian Juru, 58th minute), Collins Duhwa (Thomas Kadyaridzire, 27th minute; Ishmael Lawe, 82st minute) Obidiah Tarumbwa
Dynamos: Tonderai Mateyaunga, Peace Makaha, Phakamani Dube, Marshal Machazane, Lincoln Zvasiya, Tichaona Chipunza, Obey Mwerahari, Denver Mukamba (Tawanda Macheke, 75th minute), Christian Epoupa, Cleopas Kapupurika (Masimba Mambare, 75th minute), Emmanuel Mandiranga
PSL Match-Day 17 results
Saturday: Bantu Rovers 0-0 Bulawayo City, How Mine 2-1 Harare City, FC Platinum 1-0 Chapungu, Yadah FC 0-2 Shabanie Mine
Yesterday: Triangle United 1-0 Ngezi Platinum, Hwange 0-1 ZPC Kariba, Black Rhinos 1-0 Tsholotsho FC, Chicken Inn 0-0 Dynamos, Caps United v Highlanders (Postponed)
Source - chronicle