News / National
Family sangoma in trouble for being in graveyard at night
22 Sep 2017 at 06:41hrs |
Views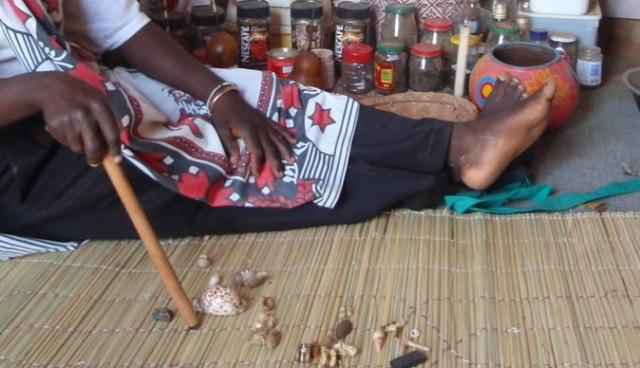 A traditional healer from Dlawa Village of Nkayi is in trouble after he was caught at the family graveyard during the dead of the night.
Thulani Sigonondo popularly known as Khulu Sigonondo is reportedly at loggerheads with his relatives after his brother Mduduzi spotted him at the family graveyard.
A reliable source close to the family said: "They want Khulu Sigonondo to explain what he was doing at the graveyard at night.
"They suspect that he might be using dead family members to boost his powers and they have since suggested that they consult a prophet to get the truth, but the traditional healer is refusing as he claims he does not believe in prophets.
"The family is now divided as some are saying this is a serious matter and no explanation can justify someone going to the graveyard at night except for private business."
On the other hand, some family members believe there is more to the issue as they are also questioning the other brother where he was going in the middle of the night.
When Khulu Sigonondo was contacted for comment, he laughed at the issue questioning how it got to Bulawayo.
"That is a petty family issue. I am not in good books with my brother and he just blew this issue out of nothing.
"If it was really a serious matter he could have reported it to the headman, but we are just solving it as a family.
"I was not even inside the graveyard, but was standing a few metres away doing certain things," he said.
He also said that if he was really up to no good he was not going to talk to him, but he did, to show that his hands were clean.
The other family member confirmed the issue saying they are yet to set a date when the family meets.
"All families have got problems and this issue of Khulu Sigonondo is yet to be discussed by the family. He has to explain," said Mduduzi.
Source - bmetro