News / National
Zimbabwe doctors to defy government ultimatum to return to work
06 Oct 2019 at 20:48hrs |
Views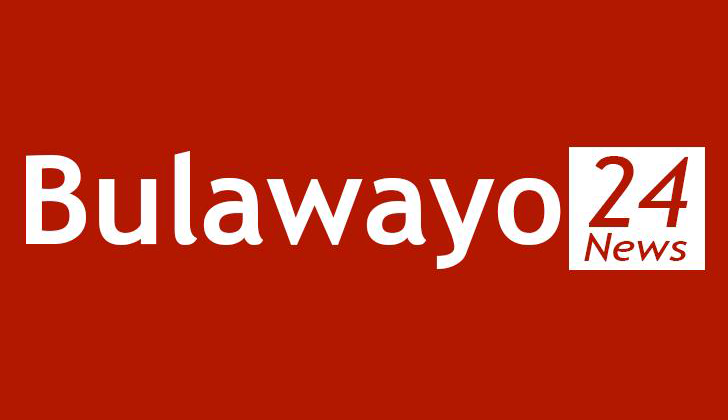 Striking doctors on Sunday vowed to press on with their job boycott, despite getting an ultimatum to return to work by Monday at 0800hrs.
Doctors say the government's offer of a 60 percent salary increase was "ridiculous as the doctors' salaries have lost buying power by a magnitude of 1,500 percent against a salary increment offer of 60 percent.
The doctors also announced they had pulled out of the Health Apex Council, a body that negotiates with the government on behalf of 20 unions representing workers in the health sector.
Junior doctors currently earn $1,200 Zimbabwe dollars, and they say the 60 percent increment will only take their pay up to $1,700 â€" only enough to fill up a full tank for a regular SUV with diesel and buy 10kg of maize seed.
This is the current salary of a junior doctor.
Below is the Zimbabwe Hospital Doctors Associations Press Statement on incapacitation of doctors nationwide
Today Marks Day 34 since doctors nationwide declared incapacitation. This move was necessitated by the fact that doctors' salary has lost buying power by a magnitude of 1500% against a salary increment offer of 60%. For far too long, doctors have been subsiding the employer but they have used up all the savings they had and they have even borrowed and taken loans just to be able to report for duty consistently.

Given the amount of time that has lapsed thus far it is quite clear and evident that the employer is not showing any remorse and does not intend to resolve this clear deadlock within a reasonable timeframe. We are calling upon the corporate world, and all other progressive members to come on board and help subsidize this huge deficit that doctors have for far too long subsidized.

On the 3rd of September 2019, Doctors nationwide made it clear that they were not embarking on a strike but that they had become incapacitated. The will and desire is there but the means to excute their duties does not exist. In the past 34days that Doctors haven't been reporting for duty, the employer and the employee met formally just twice. ZHDA representatives in attendance walked out of those meetings after ridiculous proposals of a meager 30% and 60% increments respectively on doctors on call allowance.

Representatives made it very clear that they were resoundingly declining that offer and didn't even want to see it punched into their accounts despite the fact that other associations within the health sector had accepted the offer on health specific allowances out of desperation. This increment has already been eroded before it has been punched into the accounts as evidenced by the cost of fuel increasing last night by 30% and zesa tariffs which have now been reviewed at the prevailing interbank rate. ZHDA members in attendance took the opportunity to bid farewell to the Health Apex Council.

ZHDA exited the health apex council (APEXIT) on Friday 04 October 2019. Health Service Bipartite Negotiating Panel (HSBNP) brings to table the employer and all employees within the health sector in the same basket. ZHDA is amongst 20 associations which represent hospital clerks, hospital cleaners, nurse aids, nurses and other health workers. However only a few associations meet under the health apex council banner. As doctors we encounter many different challenges which are perculiar to us due the nature of our work hence the need for creation of a new different negotiating platform all together. Reasons being that the HSBNP does not seem to have the capacity to resolve the current ongoing impasse between Doctors and the employer.

We note with sadness and deep concern the comments made by our Minister of health and child care, Honourable Dr Obadiah Moyo, in the afternoon of 05/10/19. Doctors countrywide are not enjoying this ongoing silent genocide and infringement on citizens constitutional right to health brought about by the negligence on behalf of the employer to address to the employees grievances within a reasonable time frame. It is regrettable and so unfortunate that honorable ministers' remarks does not capacitate even a single doctor, moreover all the doctors nationwide to report for duty on proposed date and time in his communique.

We remain hopeful that a long lasting solution to this impasse will be found through serious and meaningful negotiations not through press releases and media reports. Please note that we will launching our website this coming week for official communications and timely updates.

Tomorrow Monday Solidarity Meeting Venue Parirenyatwa Main Entrance @0900hrs
*Members urged to dress in there professional attires

*All Members of the media are invited ZHDA information desk
Source - Byo24News