News / National
Sanctions derail Zimbabwe's economic growth agenda
27 Oct 2019 at 09:50hrs |
Views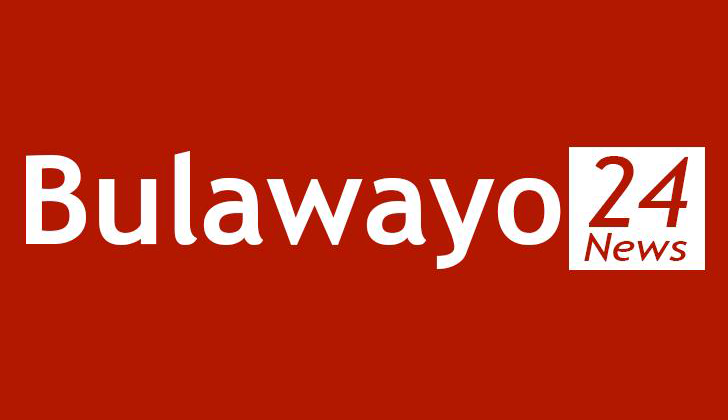 IT'S almost two decades now Zimbabwe has been alienated from the global financial systems due to sanctions imposed by western countries protesting the land reform programme implemented by the Government to redress historical colonial imbalances. While the US government and its global north allies have for long provided the narrative that the sanctions were targeted at individuals and selected entities, it is quite evident that ordinary Zimbabweans and businesses who are not on the purported sanctions list have suffered the brunt of these illegal restrictive measures.
On Friday, an anti-sanctions rally was held at the National Sports Stadium in Harare to express disgruntlement over the western sanctions. This was after SADC leaders in Dar es Salaam, Tanzania in August declared October 25 as a solidarity day against sanctions. Like Zimbabweans, the region is also feeling the effects of the sanctions.
According to the Reserve Bank of Zimbabwe, the sanctions on Zimbabwe have resulted in the drying up of project finances and balance of payments support, with far reaching consequences on the majority of the people through collapsed service delivery.
Despite growing voices condemning the sanctions, the US and its allies continue justifying the sanctions. A report by the Ministry of Foreign Affairs and International Trade (MoFAIT) prepared last month has shown that Zimbabwe could have lost US$ 98 billion as a result of illegal western imposed sanctions.
It said the sanctions have branded Zimbabwe and its entire financial linkages with the rest of the world as high risk, thereby making the country a compelling target for de-risking interventions by leading correspondent banks in the US and Europe.
"It is believed that Zimbabwe lost bilateral donor support estimated at US$4,5 billion annually since 2001, US$12 billion in loans from the International Monetary Fund, the World Bank and African Development Bank, commercial loans of US$18 billion and a gross domestic reduction of US$21 billion among other losses," said MoFAIT.
In 2016 alone, 19 de-risking cases were recorded in 10 of the local banks. In the same year, the US Treasury Office of Foreign Assets Control (OFAC) fined a Barclays Bank US$2,48 million to resolve potential civil liability for 159 alleged violations of the sanctions for transactions that took place between July 2008 and September 2013.
A year later, CBZ Bank was slapped with a staggering US$3,8 billion fine by OFAC for facilitating transactions on behalf of a bank then specified institution under ZIDERA.
ZIDERA means the Zimbabwe Democracy and Economic Recovery Act, a legislation imposed by the US in 2003 which sought to legitimise the illegal sanctions.
The penalty was only reduced to US$385 million after mitigation and negotiations.
Another bank had funds in all foreign bank accounts and in transit from clients frozen, while all contracts and business relationships with US citizens and corporates were abrogated.
Its US$5,8 million was blocked, contracts for various provisions terminated, licensing for core banking systems proscribed, support agreements discontinued and correspondent banking relationships terminated. Hence, the bank could not receive or send money outside the country while credit lines immediately dried up.
Dealings with credit card issuers such as VISA and Master card were at some point prohibited.
In addition, Agribank, the state agricultural lender and Infrastructure Development Bank of Zimbabwe, were placed under sanctions.
In 2016 Agribank said the reputational damage caused by sanctions meant that the bank struggled to find an equity partner and had lost a US$98 million line of credit. Since being placed on sanctions, the bank could not open new correspondent relationships as many international banks could not risk being fined by the US.
Agribank and IDBZ have since been removed from the sanctions.
"Today, Zimbabwean banks and money transfer agencies are facing problems in meeting their customers' obligations owing to the termination of correspondent bank arrangements between local banks and international financial institutions," said the MoFAIT.
It noted that Zimbabwean companies and individuals have found it "extremely" difficult to effect payments through the international payment platforms as these transactions are intercepted and blocked in the hostile countries especially the US.
For instance, the Industrial Development Corporation lost over US$20 million to the OFAC, while it's fertiliser subsidiary company still has its US$5 million frozen to date. A total of US$2 million belonging to its chemicals subsidiary was also intercepted.
The Minerals and Marketing Authority of Zimbabwe lost over US$30 million in revenue to OFAC. A private company lost US$2 million it had secured from the PTA Bank to recapitalise and the firm is currently struggling to produce some of its basic household products.
"The diaspora community was also not spared and this had adverse effects on diaspora remittances into the country. Some money transfer companies cannot transact with some Zimbabwean financial entities through money transfers. Funds are intercepted and money transfer companies become victims of long tedious investigations on specific transactions emanating from individuals in the diaspora," it added.
Industrialist and former president of the Confederation of Zimbabwe Industries Mr Busisa Moyo, said the biggest effect of sanctions was country risk premium.
"The fact that raising loans, the risk premium — in US dollar terms is very large and then you end up with effective (interest) rates of 18 percent lending rates — a large chunk of that between 10 percent and 12 percent is premium for country risk.
"The opportunities for expansion are then limited, access to finance is limited and the rest becomes a destructive cycle, which sanctions are at the centre of.
"You know some of the IDC companies were affected, they didn't close down but Chemplex was affected and permanently impaired and up to now really struggling.
Source - sundaymail