News / National
Mnangagwa championing energy sector revival
24 Nov 2019 at 14:14hrs |
Views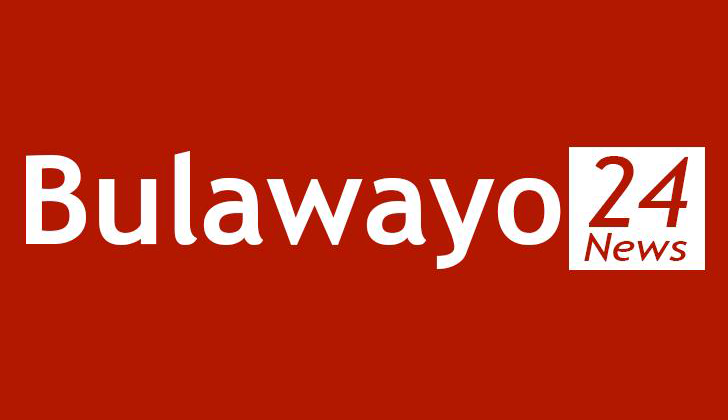 BY the time of the advent of the New Dispensation, Zimbabwe was already in the throes of debilitating power cuts across the economy. It is not a secret that the country was failing to generate enough power for its industrial and domestic consumption.
The country requires around 2 000 megawatts against current production of around 940 megawatts. This deficit has led to intermittent load-shedding.
The country's main power generators are the Hwange Thermal Power Station and Kariba Dam. The latter has suffered incredibly low water levels which are unable to sustain adequate power generation. Due to deterioration of the Hwange power plant, it is only capable of generating 327 megawatts. This resulted in the urgent need to rehabilitate and expand the units.
Since President Mnangagwa's ascendancy to power, he has re-energised various deals to address the country's power shortages.
Among the projects that have been prioritised are the construction of two new Units 7 and 8 at Hwange Thermal Power Station. These are expected to generate an additional 600 megawatts. Prior to the start of the construction of the units, the station's Unit 6 was rehabilitated at an estimated cost of US$3,6m.
Zesa revealed that completion of the Unit 6 works paved way for another project to rehabilitate Unit 3 at an estimated cost of US$28m. The construction of Units 7 and 8 is at around 40 percent and are set for completion in 2020. Another massive power generation project is the Batoka Gorge Project which has been awarded to General Electric of the US and Power Construction Corporation of China.
The Batoka Gorge Project is expected to cost US$4,5 billion and would generate 2 400 megawatts of electricity. President Mnangagwa has also championed solar energy as an alternative and even cheaper energy source. The Government has fine-tuned Statutory Instrument 147 of 2010 to exempt more solar equipment from paying customs duty upon importation.
The Government has also awarded a South African company, Matshela Energy a licence to install a 100-megawatt farm in Gwanda Town. Over and above this, Government also licensed Intratrek Zimbabwe to install another 100-megawatt solar project in Gwanda, although the project has been beset by various challenges. Work has, however, commenced on the project.
Other solar farms have been installed in Mutoko, Dema and Nyabira. In Dema, Harava Solar project was recently granted national project status by Government. This designation allows the company to import spares and other working materials duty-free. Harava Solar is installing a solar farm in Dema area which will feed 20 megawatts into the national grid, which is sufficient to power 40 000 households. The company intends to increase the generation capacity to 100 megawatts.
Another independent power producer, Nyangani Renewable Energy, installed a 10 megawatt solar project in Mutoko which is already generating 2,5 megawatts which is being fed into the national grid. Riverside Solar Power Station intends to increase its generation to 10 megawatts.
President Mnangagwa's vision is that Zimbabwe would achieve power self-sufficiency by 2023. Over and above the various interventions through investments in power generation, the Government is moving to tighten the legal framework to protect same energy infrastructure.
Minister of Energy and Power Development, Advocate Fortune Chasi has proposed that a mandatory 30-year jail term be imposed on infrastructure vandals. This is against the background that Zesa is losing millions of dollars' worth of equipment, such a transformers, oil, copper cables, and transmission poles. Such vandalism and thefts are negating Zesa's thrust of investing in power generation as it is then forced to divert funds to replace the stolen or vandalised equipment.
The Government has also moved to ban high energy consuming domestic gadgets such as geysers. Minister Chasi gazetted Statutory Instrument 235 of 2019 on Electricity Regulations which outlawed installation of electric geysers on domestic premises. Under the Statutory Instrument, citizens are, however, free to set up solar geysers at their own expense and in compliance with the country's standards.
The various measures are all designed to temporarily manage the prevailing shortages while the on-going investments in power generation bear fruit. The country is also exploring the use of biogas which is a popular source of energy worldwide, regarded as one of the most sustainable renewable energy resource which is environmentally-friendly and cost-saving.
To that effect the City of Harare has two biogas energy generation projects eyeing Mbare and Pomona dumpsite.
All over the country, investors and local entrepreneurs are seeing the potential of biogas production as a way of alleviating the current power shortages.
In Bulawayo, a local entrepreneur and Songo Power Tech founder, Mr Cannon Msimanga was recently quoted, "There is a huge business potential for biogas in this city but the problem is our city council. They are not giving us the private sector a chance to champion this. The city council should give us the private sector these waste sites so that we generate business".
The country has a projection of attaining an additional 9 000MW that the country requires to support economic activities that will ensure the country attains the middle-income economy by 2030, according to the Permanent Secretary in the Ministry of Energy and Power Development.
Source - sundyanews