News / National
Expired products on shop shelves, streets
01 Dec 2019 at 05:49hrs |
Views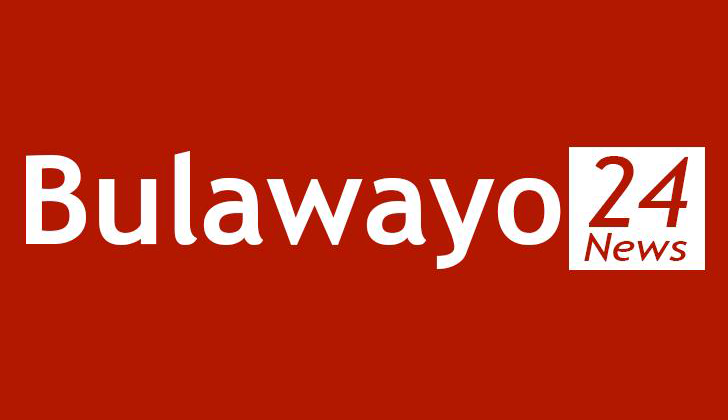 EXPIRED products are finding their way into households as unscrupulous retailers are duping their clients, The Sunday Mail Society has established.
Goods ranging from dairy products, beverages, eggs, processed meats, salad dressing, biscuits and instant porridge, among other consumables, are being sold to unsuspecting customers by reputable retail outlets, small grocery shops, tuckshops and vendors that have mushroomed across the capital.
Some reputable retailers hold promotional sales for products that are close to their expiration dates while others continue to sell expired products to unsuspecting clients way after their sell-by dates.
To avoid losing their investments, other retailers are even going to the extent of changing or obliterating the expiry dates.
Our investigations revealed that most reputable retailers allow customers to return expired products, provided they have the receipts. Others, however, refuse to reimburse disgruntled customers, often accusing them of fraud.
The Sunday Mail Society has also established that some staff members from reputable retailers pass on the expired products to vendors, who then sell them for less than half their cost.
A vendor operating at the open space close to Copacabana in Harare said he had connections in one of the retail giants.
"When products expire, they are supposed to be destroyed, but I know a manager at a very big shop. The manager smuggles the stock to me. We rub off the expiry dates and sell the products from our car boots," said the vendor who preferred anonymity.
He confessed to tampering with dates on expired eggs, yoghurt and cheese.
"What attracts clients to my products is the pricing, which is way less than those being charged in shops. I usually sell stuff that has just expired, so most of my clients can't tell that they are being duped," he said, adding: "With eggs, I just remove the branded cling-wrap, which carries the expiry dates."
Normally, clients are suspicious of products sold below the average retail prices. However, the advent of cash barons who buy from retail shops using plastic money and resell the products on the streets for cash, for way less than the product's actual price, has left consumers between the proverbial rock and a hard place.
Commodities sold for cash or foreign currency are usually cheaper, and this has worked to the unscrupulous retailers' advantage.
Local food scientist Primrose Machingauta said expired products put consumers at risk of contracting various diseases.
"Sometimes expired products just taste bad, but they can also cause severe health issues through food poisoning, whose signs include vomiting, fever, persistent diarrhoea, dizziness, dehydration and stomach cramps.
"The symptoms can last for hours, days or even weeks, depending on the severity of the condition and the reaction of one's body," she said.
Machingauta added that expired food can also become contaminated with bacteria such as salmonella or listeria.
Confederation of Zimbabwe Retailers (CZR) president Denford Mutashu said his organisation had not received any complaints about expired products.
"We have not received any complaints yet, but we encourage anyone who has purchased expired products from any licensed outlet to come forward and make a report so that we can investigate the issue. No one is allowed to sell expired products, that's unethical and endangers the health of the consumers," he said.
Mutashu went on to finger suppliers and unlicensed traders in the scam.
"Suppliers, trying to cut their losses, are the ones who sell products that are close to their expiration dates to informal traders and vendors. They do so at very low promotional prices. The cheap products are then sold to unsuspecting consumers," he said.
He also said reputable shops have quality controllers who ensure that suppliers deliver products that have a longer shelf life.
"Quality controllers make sure the retailers order stock that can be sold before expiration," he said.
The CZR president urged consumers to desist from buying anything from vendors and informal traders, no matter how attractive the pricing may be.
"One should always check the expiry dates before buying any product," he said.
Mutashu said if investigations found a retailer guilty of selling expired products, CZR will "engage them".
"We will work with the culprits in removing the expired products from the shelves and see to it that the products are destroyed," he said.
CZR's professed lack of power to impose fines, cause arrest or shut down perpetrators' businesses is an indicator of the need for laws and a Government body that protects consumers.
This leaves consumers pinning their hopes on the gazetted Consumer Protection Bill, which will establish a Consumer Protection Agency.
"The functions of the agency are centred on the protection of consumers from unjust, unreasonable, improper, unacceptable, deceptive, unfair and fraudulent conduct and trading practices.
"The agency shall also promote fair business practices by coordinating consumer activities vis-à-vis those of consumer organisations; it will protect consumers' interests. Further, the authority promotes consumer awareness and empowerment by referring and appearing before any court of law," reads the Bill.
Legal experts have already given the Bill a nod.
"Consumers' well-being can only be safeguarded by a law. Once passed, the Bill will do just that," said Harare lawyer Andrew Musoni.
"For the law to serve its purpose, there should also be strong willpower from authorities," he said.
Source - the ehrald