News / National
Mashurugwi: A smokescreen to loot and plunder by the rulers
02 Jan 2020 at 23:56hrs |
Views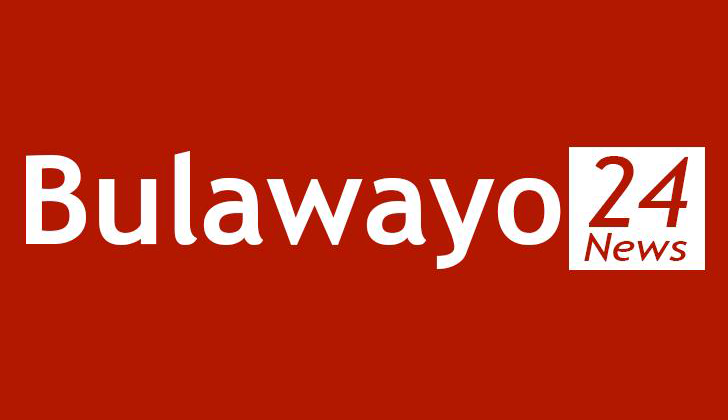 Gold is in the dirt!
And Mashurugwi, the gold panners are equally ready to go into the bowels of the earth to scrape and mine it with the most basic of tools.
Mercury, a toxic substance equally dangerous to human health is also wantonly used in gathering gold dust. It is easily absorbed through the skin and mucous membranes and excessive use can result in chronic poisoning.
Mercury, among other things can be used to make thermometers, barometers and other scientific instruments. It is also conducts electrical power. The vapour too is used in flourescent lamps and advertising signs.
Notwithstanding it's toxicity, it
is readily available on the makert regardless of government regulation on such chemicals.
On the face of it, Mashurugwi are unfazed by the hazardous chemical. They are common man trying to make a living in an economy that has gone south.
Zimbabwe is faced with a cash crisis in which basic public services such as healthcare, schools and transport are facing a total collapse owing to unavailability of money to outsource necessities.
On closer inspection, these machete-wielding men are a rag-tag army of bandits who will stop at nothing in their pursuit of gold and it's riches thereof.
Inumerable people have lost their lives either in underground tunnels owing to feuds and misunderstandings in the process of artisanal mining and subsequent sale of gold proceeds.
There is an abundannce of ghastly tales of squadrons of bloody-thirsty men armed with okapi knives, catapults and all manner of dangerous haberdashery.
Areas like Chakari, Chegutu , Kadoma, Kwekwe, Arcturus, Mazoe et al endowed with the yellow metal have witnessed the most vicious forms of black to black violence as Mashurugwi take over mine shafts and and disused mines with gold residues.
Of late, an on duty police officer Constable Wonder Hokoyo was killed in cold blood while his colleague is in hospital. In a revelation, the Zimbabwe National Army ,(ZNA) acknowledged it is at pains to reign in on some of its members who are absconding duty taking part in gold mining shenanigans to augment paltry salaries.
That alone shows how the Mashurugwi menace should be dealt with by the urgency it deserves.
Frankly, we cannot have a country with a working President and cabinet sitting on a Mashurugwi time bomb.
My nocturnal travels around these mining areas have seen an extraordinary number of top of the range SUV cars parked in bushes along the main tarmacs. These nameless faces in the night are the feared gold buyers, the politically connected.
There are also numerous stories of known political figures dabbling in the gold rushes.
The man are presumed to be the commanding generals in the grand scheme of looting and pillaging the yellow natural resource.
It is common knowledge the majority of them have little or no paper work to indulge in gold activities, testimony there is something bigger to it than meets the eye.
Gold eventually finds its way to the black makert and some is even finds its way outside the country to neighbouring countries such as Zambia, South Africa and Botswana.
Fidelity Printers and Refiners is the only sole buyer in Zimbabwe licensed to trade in gold from large scale producers, small scale producers and holders of gold mining permits.
In this case, it is a few chefs in government who have access to the permits. The bureaucracy involved makes it an exclusive club to indulge in the much- sought-after metal.
The Zanu PF regime has failed the people dismally and for as long the politically connected chefs remain at the forefront, Mashurugwi will continue on a reign of terror. The menace is a Zanu PF creation, a Trojan Horse bent on greasing a few pot bellies.
Before the killing of Constable Hokoyo, there seemed to be a lethargic attention by the police and justice system to bring perpetrators of violence to book.
As the nation grapples with a looming drought and insufficient food supplies, more men are likely to take up machetes and engage in gold activities to fend for their families.
President Munangagwa has been conspicuous by his silence in response to such a national concern. He is from the Midlands province, the hot-bed of Mashurugwi. It would not be far- fetched to assume he knows a thing or two about gold extraction and buying.
His appointment of Owen Ncube , a known taxi tout and someone befriended to gold panners as State security is able testimony it's pay back time for a bosom buddy.
It is equally fair to say in a family where the father is an incorrigible and inveterate thief, he can never encourage his children to be monks. The silence of our Parliament is telling. Police bosses have been pontificating from air-conditioned offices in the capital yet ordinary people continue to die from Mashurugwi.
We have had threats and a few arrests by the police, an insignificant number not in tandem with grotesque stories about Mashurugwi.
In toto, the President should be examplary; make swift arrests involving even the big chefs around him and let justice take its course.
As a nation, we cannot afford the silence. The world over, banana republics have been allowed to flourish and silence was used as a bedrock. We cannot watch and wait as a few politically connected people forever keep their snouts in the national feeding troughs.
The President should come out, warts and all to stamp Presidential authority. He has the levers , he knows what needs to be done. You always say Pasi neMhanduuu! Mashurugwi are a real enemy to the state. It would be laudable to see them go down in history with Presidential blessings.
The circumstances surrounding Mashurugwi are that the police have never failed to deal with the thuggery. It is not the uniformed force that is mandated but political will to stop this plunder and wanton killings. The banditry has masters in the cabinet and the government. The police bosses are aware of this and so do the other ministers.
It is time government particularly the Presidency addresses the elephant in the room.
Mashurugwi's activities impact on our daily lives immeasurably and if allowed to continue unabated, the consequences are dire and debilitating.
Source - Josiah Mucharowana