News / National
MDC supporters remember giant Tsvangirai
15 Feb 2020 at 15:34hrs |
Views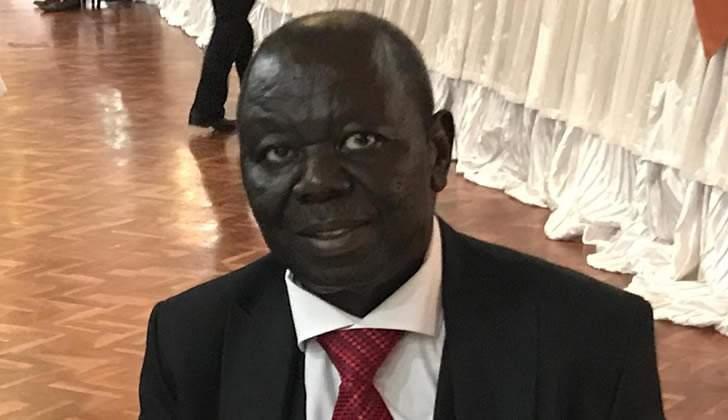 AMID the country's worsening political and economic crises, many Zimbabweans said yesterday that they remembered the enduring "humanity, heroics and patriotism" of the late opposition leader Morgan Tsvangirai - who died two years ago todays.
This comes as the momentum for the much-needed dialogue between President Emmerson Mnangagwa and Tsvangirai's successor Nelson Chamisa has stalled, due to hardline positions being taken by hawks in both Zanu-PF and the MDC.
The second anniversary of the death of the much-loved trade unionist also comes at a time that the MDC that he founded and lived for is being ravaged by serious divisions, that include ugly allegations of tribalism.
Tsvangirai lost his valiant battle with cancer of the colon on February 14, 2018 while he was admitted at a South African hospital.
"Tsvangirai was an iconic leader because he had humility and genuineness … he had his own weaknesses just like any other person, but his genuine love for the people of Zimbabwe is what makes him an unforgettable icon.
"He loved the people of Zimbabwe even ahead of his own family, and this pure love would have seen him find ways to solve the current challenges that we are facing as a nation.
"Even if it meant that he would have to engage in dialogue, he would have done it for the sake of the people," former MDC spokesperson Obert Gutu told the Daily News yesterday.
"He was unlike some leaders we see today who are only concerned about power and wealth accumulation. That is why the MDC has become so fractured and is on the verge of collapsing.
"The current crop of leaders is only concerned with pursuing selfish interests and power. This is not only true in the MDC, but also in Zanu-PF," he added.
Outspoken cleric and leader of the Zimbabwe Destiny Church (ZDD), Ancellimo Magaya, described Tsvangirai as a leader who was in touch with the "day-to-day struggles of the people".
"He was dedicated to working towards ensuring that the people of Zimbabwe got to live a democratic and prosperous life.
"It is a sad situation that we now find ourselves in today, after having marched in 2017 to remove the late former president Robert Mugabe.
"Mugabe was not a good leader, but at least people were able to buy bread and mealie meal.
"It's times like these that I miss a leader like Tsvangirai because I believe he would have been able to drag or draw Mnangagwa to the negotiating table, one way or the other," Magaya said.
Political science lecturer at the University of Zimbabwe, Eldred Masunungure, said Tsvangirai would always be remembered for his bravery in standing up for democracy when no one else would.
"Tsvangirai stood up against a vicious regime at a time when no one else would do it.
"As a trade unionist, Tsvangirai transformed the Zimbabwe Congress of Trade Unions (ZCTU) from being a pro-government movement to a robust one which challenged the government and fought for workers' rights.
"After that, he transformed into a political leader and when he was voted in as the MDC's president, he transformed the party from mickey-mouse politics to one which challenged the dominant Zanu-PF," Masunungure told the Daily News.
"Through this Zimbabwe moved from being a one-party state into a two-party state — something which is somewhat still existent to this day but is attributable to his work.
"He was a forthright person as he would speak his mind out, not just to please the audience, but to stand for what was right.
"He didn't have that ability to lie and hide behind fancy words, and that is something Zimbabwe desperately needs in its leadership," Masunungure added.
On his part, former MDC secretary-general Douglas Mwonzora said Tsvangirai was sorely missed for his vision and solid leadership.
"Tsvangirai was a man of great vison and strategy, who consulted widely before making decisions.
"He was also very fatherly, friendly and had a great sense of humour. His vision was for a democratic and prosperous Zimbabwe and that is the kind of vision that we all should strive to achieve.
"He was against all forms of violence, hate and saw value in rational disputation with his opponents," Mwonzora said.
The revered Tsvangirai went into the records of history as the only man to have defeated Mugabe hands down in an election.
Source - dailynews