News / National
Lodges, guest houses cash in on Covid-19 quarantine escapees
21 Jun 2020 at 08:36hrs |
Views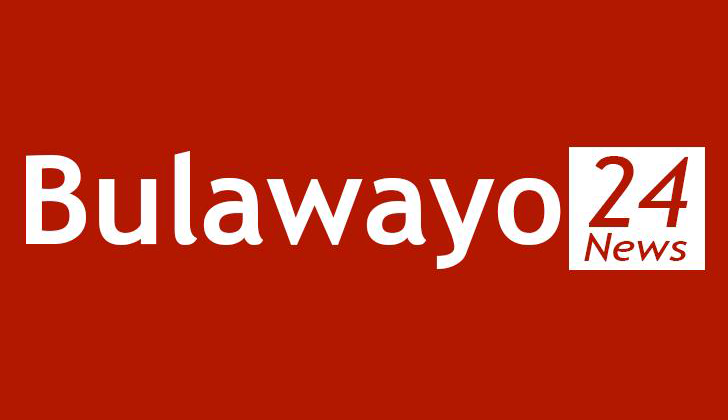 SOME lodges and guest houses have been cashing in on Covid-19 quarantine escapees who are desperately trying to evade the long arm of the law, The Sunday Mail Society can reveal.
The growing practice threatens to undo Government's success in netting infected returnees, who are supposed to undergo mandatory quarantine.
Most of the 463 cases that had been recorded by last Thursday are mainly imported, particularly from South Africa, which has become the epicentre of the virus in Southern Africa.
According to statistics made available by the Ministry of Health and Child Care, more than 263 cases have been imported from South Africa.
Overall, 9 000 Zimbabweans have returned home from 48 countries following the outbreak of Covid-19.
Although the Government has set up quarantine and isolation centres around the country to ensure that returning residents and citizens undergo mandatory testing before reuniting with their families, some individuals are absconding.
The Zimbabwe Republic Police (ZRP) says 173 returnees have since escaped from the specially designated facilities.
"My friend came here some weeks back after testing negative in South Africa. He spent a couple of days in quarantine after arrival, but later tested positive. That is why I do not want to go into any of those centres. They are not safe," said Blessing (surname withheld), who used an illegal entry point to cross into Zimbabwe.
"I have told my relatives that I am safely back in the country. They visit me at a lodge where I am booked," he adds.
Blessing has been in the country for the past two weeks. He fears if he goes back to his neighbourhood, where most people know he has been in South Africa, he might be snitched to the authorities and apprehended.
His counterpart, however, avoided quarantine for a different reason.
"I do not think I can survive isolation. Eight of us crossed the border from South Africa on the same day and only two people went into quarantine," added Blessing's dreadlocked colleague.
Posing as potential clients, our crew visited several lodges that are being implicated for this practice following a tip-off. They all seem to be charging a standard fee of US$10 per night or the equivalent in local currency.
"I hope you are not here to arrest us for operating illegally? These days it is hard to trust anyone who walks in," said one of the men who manage a lodge in the Kopje area of Harare.
After sweet-talking him, he opened up.
"Initially we closed business. But along the way, we started getting calls from people who wanted accommodation. We later on discovered that most of our clients are coming from the Diaspora. We charge US$10 per night, but the figure is negotiable," he said.
Our chat with the manager was constantly interrupted by his continuously buzzing phone.
But how they have managed to avoid detection by security agents thus far remains a mystery.
"It is a gamble that we take. Just like in your case, I do not know if you have come to arrest us or you are genuinely looking for accommodation," responded Christine (surname withheld) after we enquired if we could be safe from authorities.
Christine is responsible for bookings at a lodge situated along the Harare-Masvingo highway. Worryingly, the operators are neither disinfecting their rooms nor providing sanitisers for their clients.
"That is not our concern. Clients bring in their PPE (Personal Protective Equipment). We only provide accommodation. However, we have a canteen facility where we prepare meals for those requiring the service, though most of our clients are getting food from their visitors."
Investigations
Zimbabwe Tourism Authority (ZTA) has since instituted investigations.
"This is a national issue that involves not only the ZTA but also various security arms and other authorities. We have received reports (of illegal operations) and our team is on the ground in reaction. In the past we have carried out a blitz to ensure that players in the sector operate within our confines," said ZTA head of corporate affairs Mr Godfrey Koti.
Border jumpers
A number of local returnees, particularly from neighbouring countries like Mozambique, South Africa and Botswana, are using illegal entry points on the country's vast and porous borders.
A report that was presented by the Parliamentary Portfolio Committee on Defence, Home Affairs and Security Services on February 27 this year indicated that the Zimbabwe-South African border stretches for 255 kilometres, while the border with Mozambique is 1 231km.The stretch between Zimbabwe and Zambia covers 797km and the borderline with Botswana is 813km.
However, of the 255km length separating Zimbabwe and South Africa, "border policing is being done in areas covering less than 50km and the remaining area becomes easily accessible for illegal crossing", the committee noted then.
Close to 4 000 people were arrested in December last year for border jumping, failure to get a passport stamped and travelling using stolen documents.
Long-distance truck drivers and cross-border buses are said to be the leading culprits in trafficking border jumpers.
But as law enforcement agents continue to actively look for the escapees and border jumpers, most of them are resorting to putting up in lodges and guest houses.
Concerns
Schools, colleges and hotels are being used as quarantine centres around the country.
Some returnees have been complaining of poor conditions, inadequate food and lack of PPEs and toiletries.
However, Government has so far spent at least $120 million on the welfare of the returnees that are housed at over 50 quarantine centres across the country.
More funds continue being mobilised as more residents and citizens return from all over the world.
Health and Child Care acting permanent secretary Dr Gibson Mhlanga said they have a team that ensures quarantine centres are always safe and habitable for occupants.
"Our teams regularly inspect these quarantine centres to guarantee the safety of the occupants. The objective is to make sure the quarantine centres remain safe, (there is) social distancing, regular fumigation and other standards are maintained so they do not become vehicles of transmission," said Dr Mhlanga.
The same point was emphasised by chief co-ordinator of the national response to the Covid-19 pandemic, Dr Agnes Mahomva, who indicated that improving conditions in quarantine facilities was an ongoing process.
"We are working very hard to address the challenges that we are having in the quarantine centres, but I must say a lot has happened in our quarantine facilities to date," she said.
An additional 500 staff members comprising of nurses, doctors and other health experts are set to be deployed to various isolation centres around the country.
"We have a massive fumigation programme going on around the country and that programme, together with various other procedures, is part of our efforts to ensure that quarantine centres are safe," explained Public Service, Labour and Social Welfare Minister Professor Paul Mavima.
Awareness programmes through which communities are being sensitised on the need to report quarantine escapees to authorities owing to the danger they pose to society are currently ongoing.
Source - Sunday Mail