News / National
Minister pleads with citizens not to shun own currency
24 Jun 2020 at 07:10hrs |
Views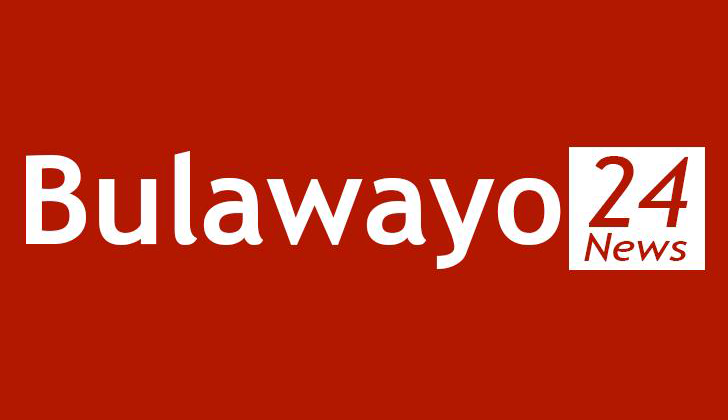 ZIMBABWEANS have been urged to shun economic saboteurs who want to reverse the gains of the liberation struggle that National Hero Stanley Nleya and his colleagues bitterly fought to achieve.
Speaking at the funeral service for Nleya at White City Stadium B Arena yesterday, Bulawayo Minister for Provincial Affairs and Devolution, Judith Ncube, said economic saboteurs were undermining the local currency while diverting subsidised commodities to the black market.
Her sentiments come amid reports that some informal traders are rejecting $2 and $5 bond notes as well as coins despite the fact that the denominations are still legal tender.
"We must encourage the use of our own currency. I heard that there are some people who are promoting and accepting the currency of other countries and shunning our own currency which is very bad. No one can fix our country besides us," said Minister Ncube.
"Our National Hero lying here fought his fight and you must not reverse what the freedom fighters sacrificed their lives for as that would be very unfortunate." Bulawayo residents bid farewell to the late National Hero Stanley Nleya at White City Stadium Minister Ncube said the Government led by President Mnangagwa has made efforts to ensure that no Zimbabwean starves after the country went through successive droughts but saboteurs were also frustrating his efforts.
"The President has made a number of initiatives to alleviate hunger including subsidising some selected food items. Unfortunately, we have some unscrupulous people who divert those commodities to the black market," she said.
"I was visited by some residents telling me that they reported a neighbour who was bragging that they sneaked into the country evading quarantine. I encourage that you do the same with those who sell commodities on the black market, do not buy from them because you will be aiding economic sabotage. This is not what the sons of the soil like Nleya fought for."
Minister Ncube thanked President Mnangagwa for the honour bestowed on Nleya, who died last Tuesday, and that his ailing mother Ugogo Tswenyeho Nleya (96) in Masendu, Bulilima, Matabeleland South was accorded the chance to pay her last respects to her son when the National Hero's body was flown to his rural home.
"I'm told that many people came to bid him farewell in Masendu and I thank you. We have been visiting veterans of the struggle to check on their welfare and assist where we can. There are many who have various challenges and our wish is to assist them and that can be achieved through unity," she said.
Judith Ncube She called on Zimbabweans to continue praying for the country as it battles Covid-19 while urging members of the community to follow regulations to prevent the transmission and spread of the virus. Representing the ruling Zanu-PF party, Joseph Tshuma hailed the Second Republic for honouring more ex-Zipra freedom fighters.
"We would like to thank President Mnangagwa for honouring our father Nleya. With the new dispensation we see more Zipra cadres getting the recognition they deserve, it was not this easy in the old dispensation ad we are happy that the Zipra component is finally getting due recognition," said Tshuma.
He called for the documentation of the history of veterans of the liberation struggle.
"We want to celebrate you when you are still alive and carry on your legacy even after your death because you made great sacrifices in the fight for the liberation of our country. You embarked on a job that had no salary, medical aid or any other benefits so that we could enjoy the freedom we have today," said Tshuma.
He said a limited number of mourners were allowed to attend the funeral service in line with measures to contain Covid-19.
"Even those that wanted to bid Nleya farewell, we are sorry that only a few will have to go because of the regulations of Covid-19," he said.
Bulawayo provincial war veterans' chairperson Cephas Ncube said the country prides itself as a liberation because of the sacrifices made by the likes of Nleya.
"We are lucky that we had leaders who were pioneers in the struggle like our hero. Nleya was one of the first heroes to fight for the liberation of the country, he was an instructor, a leader during the war and after Independence," said Ncube.
"We heard about his journey to train as a fighter and how he later trained luminary war veterans like General PV Sibanda. We pride ourselves today of liberation because of the sacrifices of Nleya. We are greatly pained to lose comrades like Nleya at a time when we needed their wisdom, the challenge is for us the remaining ones to emulate the ways of Nleya."
Family spokesperson Mr Tshakalisa Dube paid tribute to President Mnangagwa for conferring Nleya with National Hero status. He said sadly Nleya's two daughters could not make it to the burial as they are stuck in the United Kingdom due to Covid-19 while the National Hero's four siblings were also stuck in South Africa for the same reasons.
"We are grateful however, that Nleya's bedridden mother was afforded a chance to pay her last respects to her son at her homestead in Masendu," said Mr Dube.
Before Nleya's body was brought to Bulawayo yesterday morning, another funeral service was held for the National Hero in Masendu. The body arrived in Masendu on Monday aboard a Zimbabwe National Army helicopter and lay in state.
A night vigil was held with pastors from various churches preaching to mourners who were gathered at the family's homestead. In the morning, the family conducted burial rituals. The Government availed four buses to ferry mourners from Masendu for Nleya's burial at the National Heroes Acre today.
Source - chronicle