Opinion / Columnist
Mnangagwa - A complete waste of Zimbabwe's time
09 Oct 2019 at 12:53hrs |
Views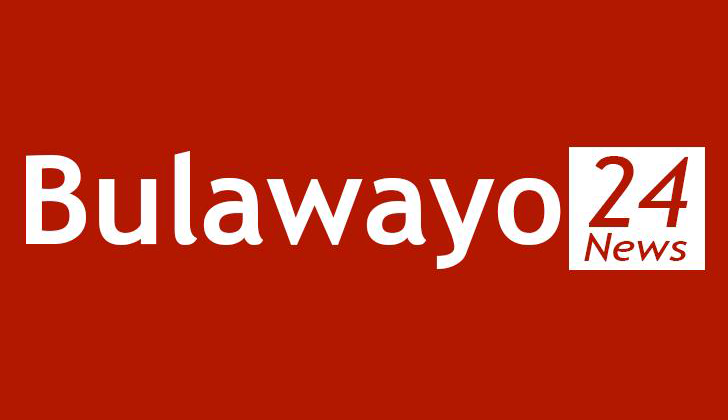 Listening to Mnangagwa's recent speech in parliament reminded me of the unusually tolerant nature of Zimbabweans. The speech was a follow up to the extremely embarrassing and uninspiring speech at an international world forum - the United Nations. Instead of admitting to the world leaders and investors that the country's economy has reached a point where it is impossible to resuscitate without serious aid, the man chose to deliver a publicity stunt.
The two speeches and indeed many given by this man, who is clearly overwhelmed by the enormity of the challenge before him, lacked charisma, substance and creative imagination. Asking for more time to bring the economy from the grave is a tried and tested tactic by failed leaders. This is especially true when there is no clear cut strategic direction and everything that the regime has touched has turned into a disaster so far. Mnangagwa and his band of deadwood ministers want more time to do the same thing over and over again and hope for some positive change. It's a complete waste of time. Zimbabwe cannot afford the road to anywhere anymore.
Having engaged with Mnangagwa's recent speeches, announcements and acts, I realised there was something critically absent â€" "leadership". Economic development is highly dependent on good leadership and plays a key role as it involves providing opportunities for growth and development.
Good leadership, therefore, becomes visible, for instance, through a well-developed policy framework, institutions, infrastructure and the ability to provide basic facilities, especially to the most vulnerable.
Author Michael Schuman, in The Miracle: The Epic Story of Asia's Quest for Wealth, writes that Asia's phenomenal growth is attributed to inspiring leaders who were the backbone of the early stages of each Asian economy.
China, the second largest economy in the world, transformed itself from a centrally planned closed economy in the 1970s to a manufacturing and exporting giant over the years. Deng Xiaoping, China's leader from 1978-1989, catalysed the country's economic transformation after taking over from the founding father (Mao)'s disastrous rule.
The rise of the Asian Tigers owes much to the commitment of their leadership to drive this agenda. The Four Asian Tigers or Asian Dragons are the highly developed economies of Hong Kong, Singapore, South Korea and Taiwan. All these countries had certain commonalities: vision, rule of law (institutions), zero tolerance to corruption, employing the best talent in government and a disciplined non-partisan army.
In Zimbabwe, however, rampant regionalism, corruption, intra-party bickering, and lack of tolerance of dissenting voices and personalised attacks only show a government in disarray. The chaotic and mind boggling policy somersaults and economic blindness fails to offer any common vision for citizens to rally around.
The regime has no desire to build sound institutions- the "rules of the game" that make behaviour more predictable. They can act to constrain cronyism and corrupt behaviour and smooth out human interaction.
The disposal of former President Mugabe was received with a one day euphoria and hope that it would bring real change to a long suffering people. Mnangagwa misread this as celebrations of his rise to power by the backdoor by not making any effort to bring change. The cancerous corruption was left untouched.
There is a lack of ideas and creativity and basic business development skills- the ability to tell an investment story to prospective investors using 21st century tactics. Mnangagwa has no understanding of how to fix the economy at all. If he did, he would be using commercial flights for his useless trips to nowhere. He wouldn't be attending every manner of meetings outside the country and using that time to fix domestic problems.
An unrelenting PR campaign that seeks to prop the image of the murderous regime is futile. How can the world take the regime seriously to its new "new dispensation" rhetoric when its response so brutally to its citizens' rights to protest? Money hates chaos and it will not come as long as this regime continues to take its citizens and the world for fools.
What Mnangagwa needs to tell us is why we should trust him after he lied a gazillion times within two years. I don't know about you, but I didn't hear him asking for more time to:
- Have a real dialogue with a broad coalition of Zimbabweans about political reforms
- Return to the multi-currency that served the country so well before
- Judicial reforms
- Electoral reforms
- Arrest, trial and jail those who looted from the state coffers
- Security forces reforms to ensure they are loyal to the country, not a party or person
- A commonly agreed agenda for change
- Show that the reforms are real and stop the PR stunts
Source - Gus Manatsa
All articles and letters published on Bulawayo24 have been independently written by members of Bulawayo24's community. The views of users published on Bulawayo24 are therefore their own and do not necessarily represent the views of Bulawayo24. Bulawayo24 editors also reserve the right to edit or delete any and all comments received.