Opinion / Columnist
Activating GirlForce to dismantle insurmountable odds
11 Oct 2019 at 06:43hrs |
Views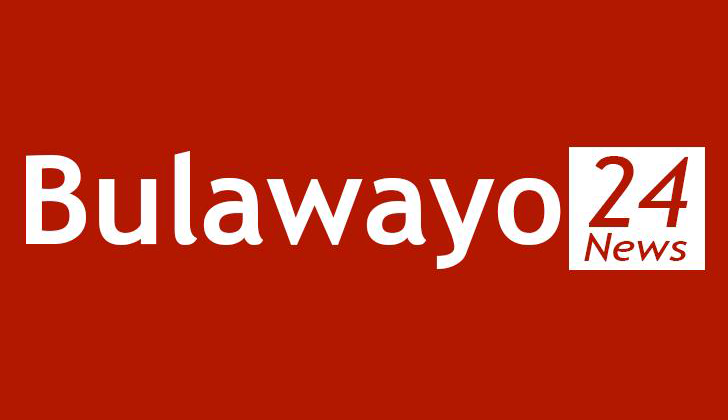 She was only 14 years old, so young and full of life. She also had big dreams, just like any other young girl. And being at school was one sure way to achieve those dreams. But one day while she was in class, she got her period unexpectedly for the first time, spoiling her uniform and the school chair. She was confused and equally shocked about what was happening to her. And the one person, her teacher, who could have helped her come to terms with this occurrence, did the opposite. The teacher called her "dirty" and kicked her out of the class, much to her embarrassment and shame. And that first period became her last, for she took her own life in distress. Such is a sad and tragic story of 14-year old Jackline Chepngeno from Kenya.
As we again mark that unique moment of the year, the International Day of the Girl Child, this is one of the many unfortunate incidents that inform us that there is still a lot to be done to remove all barriers standing in the way of girls. Periods are still being demonized in this day and age, instead of being humanized; and that constrains women and girls from achieving their dreams. Imagine that, at current rates of progress, it may take another 202 years to close the economic gender gap globally. It means that if we don't do anything about the current gender stereotypes, prejudices, stigma and discrimination against girls, this generation will pass, and two or three more will come and go, before gender equality dawns upon this world. Are we really prepared to live and leave this world without seeing gender equality in our lifetime?
It was Eleanor Roosevelt who said that, "The future belongs to those who believe in the beauty of their dreams." If our dream is to see gender gaps being closed in our lifetime, sooner rather than later, then we all have some barriers to break. Why should we leave an inheritance and heritage of gender inequality to the next generation when we can change things right now? These vicious cycles of treating girls and women as second class citizens of the world should end. The buck stops here!
It's not like we do not know what should be done. The people have spoken with one voice in many occasions to spell out what should be done. For instance, Section 27(2) of our people-driven constitution says, "The State must ensure that girls are afforded same opportunities as boys to obtain education at all levels." Again, Sustainable Development Goal 5 clearly talks about the need to achieve gender equality and empower all women and girls. So, if we all know what should be done, why are we not doing it? Who is preventing it from happening? All these dynamic changes cannot be achieved if we do not first change ourselves, our systems, our traditions, our attitudes and come out of our comfort zones.
For instance, why should it be business as usual when many menstruating girls in the rural areas are forced to resort to unhygienic means such as dirty rags, cow dung, soil and leaves, just to try and manage their periods? Why, in this day and age, should that be allowed to happen when we know that it poses various health risks, with some women actually ending up becoming infertile? Some girls are also forced into risky transactional sex, just to get money to buy sanitary wear; which results in unwanted pregnancies, sexually transmitted infections and diseases as well as other risky behaviours.
Many girls silently suffer from menstrual health challenges and some have gone to the extent of just accepting their pains as normal. Due to repeated use of unhygienic absorbents over a long period of time, some live with reproductive and urinary infections and other diseases over a long period of time. Due to persistent period poverty, some even end up suffering from cervical cancer. Zimbabwe is actually ranked in the top ten in cervical cancer deaths in Africa, with 2000 women and girls succumbing to cervical each year. That's nearly six women dying every day! Some incidences of cervical cancer are associated with lack of adequate feminine hygiene products, poor menstrual care, use of unsanitary period absorbents and poor genital hygiene.
As long as we do not have concrete measures linked to our aspirations, then we are planning to fail. Girls are not just the future of the world. They are part of every era of the world! They become part of the world from the day they are conceived up to the day they die. If they are relegated to some future, then who owns the present? How can they not be part of something that affects them daily? Certainly, nothing about us without us!
This day should awaken us to the realization that we should confront all stereotypes and prejudices that only exist to limit and constrain girls from unlocking their full potential. For instance, how can a school girl in the rural areas attain good grades, when she misses school every time when she is on her periods, simply because she cannot afford decent sanitary wear? You see, a girl who is absent from school due to menstruation for four days of every 28-day menstrual cycle loses up to 40 learning days, the equivalent of nearly six weeks of learning, per year. It's like not going to school for half of a school term. Can we achieve equality in such a hostile environment for girls?
A Global Education Monitoring Report by UNESCO established that 1,5 million Zimbabwean children are out of school (primary, lower and upper secondary). The report said 12% of children don't complete primary education, 27% don't complete lower secondary and 87% don't finish upper secondary. The majority of these children are girls, mainly because they lack basic necessities to manage their way of life. That is why, in Zimbabwe, 5% of school girls drop out of school because of menstruation; 14% due to pregnancy and 11 percent due to marriage. If girls have all they need to manage their way of life, they can stay long in school, and achieve their goals.
It is also important to translate the gospel of equality and non-discrimination into action. Section 56(1, 2) of the constitution says "women and men have the right to equal treatment," adding that every person has the right not to be treated in an unfairly discriminatory manner on such grounds as their sex or gender. But girls are still being discriminated in different spaces for being girls. If it's not their bodies, it's their dressing or something else.
The situation is also worse in schools where 54% of girls experience mocking or stigmatisation, 26% being isolated with 13% being called names by boys during menstruation. Because of this, girls end up hating periods and each time they have them, they do not concentrate in school, consistently worrying about their periods â€" whether they are going to spoil, whether they have an odour, whether their way of walking will make boys suspicious or whether they are going to start their period unexpectedly and be laughed at. This affects their confidence and self-esteem and also result in some developing mental health conditions such as depression, anxiety, among others.
But no man or boy is born with negative attitudes towards menstruation or holding period stigmas. It's something they learn through socialization. If they can learn this, it means they can also unlearn it so that they learn what is right. This is why it is important to teach boys correct information about periods, so that all taboos are broken and period shaming end in schools. Shame, stigma and misinformation surrounding menstruation are contributing to serious human rights concerns for women and girls. Period shame and misinformation undermine the wellbeing of women and girls, making them vulnerable to gender discrimination, child marriage, exclusion, violence, poverty and untreated health problems. We should therefore ensure that we have a conducive environment that allows girls to learn and do their best.
As we commemorate the International Day of the Girl Child, it should be made clear that the girl child is still a long way from getting equity in different facets. This is why it is important that we act with speed to break all barriers standing in her way, with no exception. No reason for further delay!
Theresa F. Nyava is the founder and executive director of Sanitary Aid Zimbabwe Trust.
Source - Theresa F. Nyava
All articles and letters published on Bulawayo24 have been independently written by members of Bulawayo24's community. The views of users published on Bulawayo24 are therefore their own and do not necessarily represent the views of Bulawayo24. Bulawayo24 editors also reserve the right to edit or delete any and all comments received.