Opinion / Columnist
Chamisa warns of genocide
11 Oct 2019 at 11:34hrs |
Views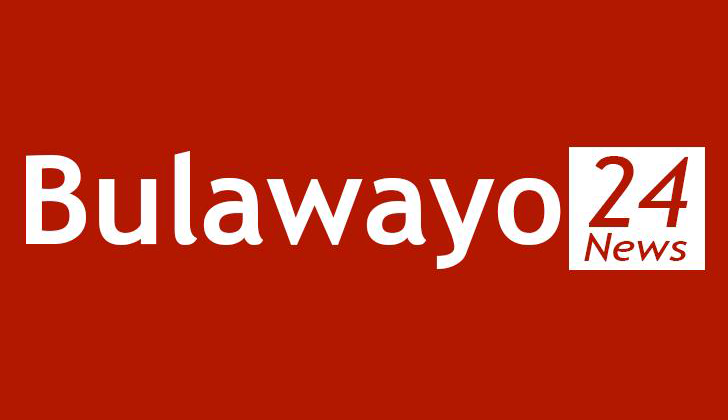 The health crisis entered a new and deadly phase on Thursday when nurses at Parirenyatwa Group of Hospitals â€" the country's biggest referral hospital â€" walked out of work, joining doctors who are in the second month of their strike.
The casualty department was closed and patients were left unattended outside in an escalating crisis triggered low pay and runaway inflation.
MDC leader Nelson Chamisa later toured the hospital and found deserted wards with only critically-ill patients still admitted.
He told reporters: "I've had a very disturbing day. Disturbing day on account of what I've seen around. I've been touring our public hospitals with a view to assessing the situation on the ground.
"What is clear is that we have a dire situation, a hazard and a disaster that merits the declaration of the situation a national disaster. The prevailing situation is a national emergency, and it needs an urgent rescue."
At Harare Hospital, he said he found wards closed because there were no doctors and medicines.
"A lot of people are dying, it's almost like a genocide," Chamisa said.
The nurses were already on a three-day week before the latest walkout. They said they were "incapacitated" by low salaries which made it impossible to come to work and feed their families.
On Wednesday, public sector workers demanded to be paid United States dollar-indexed salaries to cushion them against soaring inflation, and will decide this week whether to strike.
The Apex Council, which groups 14 public sector unions representing 230,000 workers â€" excluding the health and security sectors â€" said the government had failed to convene meetings to discuss workers' pay after several requests from unions.
Unions want the monthly salary of the lowest paid employee pegged at US$475 (7,258 Zimbabwe dollars), which workers were earning in October 2018, before the government re-introduced the Zimbabwe dollar, ending a decade of dollarisation in June.
The local currency has since plummeted, fuelling price hikes and triple-digit annual inflation, but salaries have lagged.
"Nurses are very incapacitated. As you're aware, last week there was an agreement between the Health Apex and the government on a 60 percent increment, and on that one it was clearly stated that this was not going to take nurses from incapacitation," said Enock Dongo, the Zimbabwe Nurses Association president.
"Just after signing that agreement, there was an increase in the price of fuel which has further eroded the 60 percent. Transport costs have soared, prices of basic commodities have gone up and that really affects nurses from the cities, Harare and Bulawayo, more than anyone else."
Dongo said nurses were being paid a transport allowance of Z$100.
"It's not even enough to come in (to work) three days a week. We appeal to the government to look into the issue of incapacitation and make sure nurses are capacitated to give services. When we talk of incapacitation, it's not just an issue of coming to work. When nurses are at work hungry, not able to feed their families, not able to send their children to school, even their brains are not functioning well. We need a nurse who is functioning well to give services to the population," Dongo added.
The country's 1,00 doctors on the government payroll have been on strike for more than a month to press President Emmerson Mnangagwa for higher pay. If more workers take action, it would raise pressure on a government widely criticised for its handling of the economy.
Hopes that the economy would quickly rebound under Mnangagwa, who took over after the late Robert Mugabe was deposed in a coup in November 2017, have faded fast, as citizens grapple with inflation that has eroded earnings and savings.
Zimbabweans have also been facing rolling power cuts and shortages of United States dollars, medicines and fuel that have revived memories of the 2008 hyperinflation under Mugabe.
"There is no better way than looking at what we were earning on October 1, 2018, and that being indexed to the prevailing interbank (exchange) rate. Anything other than that will not adequately address the needs by civil servants," George Mushipe, Apex Council treasurer told reporters.
The lowest paid worker earns 1,020 Zimbabwe dollars a month, barely enough to buy two bags of fertiliser.
Vincent Hungwe, chairman of the Civil Service Commission that employs government workers, declined immediate comment.
Apex Council co-chairperson Thomas Muzondo said the public sector unions would consult their members on what action to take and would meet again on Friday to decide the next step.
Source - (Additional reporting Reuters)
All articles and letters published on Bulawayo24 have been independently written by members of Bulawayo24's community. The views of users published on Bulawayo24 are therefore their own and do not necessarily represent the views of Bulawayo24. Bulawayo24 editors also reserve the right to edit or delete any and all comments received.