Opinion / Columnist
Teaching Ndebele, Shona, English at all schools will bring down barriers
11 Oct 2019 at 20:48hrs |
Views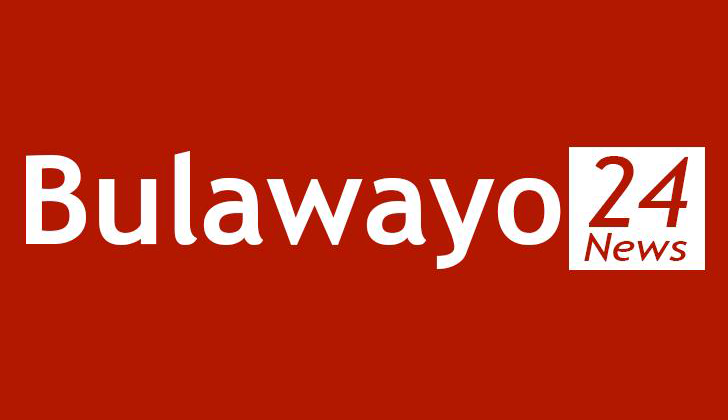 LAWYER Tymon Tabana on Friday, October 11, filed a High Court petition asking the court to find the government in wilful default of the law and order the minister of primary and secondary education to, within seven days, implement legal provisions for the teaching of English, Shona and Ndebele in equal time up to Form 2.
Here is his affidavit filed at the High Court (edited for publication):
"This application seeks the following relief by way of a mandamus: That respondent (Primary and Secondary Education Minister) shall in terms of section 62(1) of the Education Act (Chapter 25:04) ensure by a written directive issued within 7 days of the court's order that every school in Zimbabwe must take steps to teach, as part of its curriculum, the three main languages of Zimbabwe namely, IsiNdebele, ChiShona and English on an equal time basis up to form two level.

I am Venda and was born in Beitbridge where I spent the whole of my childhood. I attended school at Madali Primary School and thereafter moved to a different district for my secondary education.

Venda being the local language in Beitbridge was taught in schools up to grade 3. Thereafter we were taught IsiNdebele as indeed is the case in the whole of Matebeleland. I was however, also able to learn Shona from a very tender age. With time, I made it a hobby to learn other local languages. I currently speak all the local languages in Zimbabwe which are recognised and such in section 6(1) of the Constitution of Zimbabwe, 2013.

I am a firm believer in the use of domestic languages and it is that belief that has led me to pursue proficiency and excellency in all of them. I also wish the same for every Zimbabwean and would particularly want my children to be exposed to as many local languages as is possible.

I point out that there is much that one gets from learning a language. Language is an embodiment of a culture. It brings one closer to people who use that particular language and is a vehicle of social cohesion, stability and unity. We are after all a single people, having the same identity and destiny. It is vitally important that as Zimbabweans we not be strangers to each other and that all barriers that are erected by languages be brought down.

I now live in Harare and have noted with disdain that IsiNdebele is not taught in schools in these parts. I am aware that ChiShona is also not taught in schools in Matebeleland. It should never be like that. It is an ill. This ill teaches our children that they are different when they are not.

It has however, now come to my attention that the law requires that the three main languages in Zimbabwe be taught to all children up to form two level on an equal time basis. In this regard, section 62(1) of the Education Act (Chapter 25:04) provides as follows;

"Subject to this section, all the 3 main languages of Zimbabwe, namely Shona, Ndebele and English, shall be taught on an equal-time basis in all schools up to form two level."

This provision was introduced by Act 2 of 2006 and took effect on the 12th of May 2006. The provision binds the state and casts a clear and laudable obligation on the respondent. He is the one who must ensure compliance with its terms.

It is heartening that Parliament has come to the realisation that a lot can be achieved through teaching our children this perpetual truth that they are not different. That they will be benefitted by a wider outlook. That the world does not and cannot revolve around them. That Zimbabweans must have respect for other local languages and must as a minimum be able to converse in the main local languages.

Whilst in Matebeleland I always viewed politicians with disdain when they sought to address citizens in ChiShona, failing to as much as string a single sentence in IsiNdebele. I view that as an ignoble incidence of cultural imperialism and contend that it has no place in our society. Zimbabweans should freely navigate at least the three main languages. Even the robust exchanges that politicians have in Parliament must reflect, in the language used that we are one people. It is totally unacceptable as has happened in the past that a Parliamentarian can ask a question in one of the main local languages and a Government Minister fails to comprehend the question with the result that someone has to either translate or change their language altogether. We need to do a lot better as a country.

I am aware that this law which took effect in the year 2006 is not being followed. This reflects on the fact that some people were forced to pass it but they remain stark in their belief of the perceived superiority of their languages. I submit that there is no need for the breach to be countenanced. Whatever the views some people may hold of this matter, the fact of the matter is that it is law and law must be enforced. Respondent has a statutory obligation to ensure that schools implement this standard.

I am also advised that there are certain constitutional provisions that are relevant to the determination of this matter which include sections 6(4), 27(1)(a) and 81(1)(f) which shall be relied upon in argument. There will be no need for me to expand on those.

The bottom line is that respondent must be made to comply with the law. It is respondent's duty as the one who administers the Education Act to ensure that there is compliance with its provisions. If the state has had a change of heart on this law, it must repeal it but cannot simply ignore it as if it does not exist.

I submit that the relief that I seek does not place the state under any undue obligation that but even if it did, that would be as a result of what the law already mandates. What respondent simply needs to do is to direct the affected schools to comply with the law. Any cost implications must be dealt with by the individual schools concerned.

I have done my research and have satisfied myself that Zimbabwe is not the only country in the world which has imposed such a requirement. Indeed there was method to the 2006 amendment as it was informed by global trends. I contend however, that even if it was the only country whose laws require it to implement such parity, such laws would need to be observed and enforced.

There is a clear obligation that respondent has not complied with. There is no reason that obligation has not been complied with thirteen years after the obligation was first imposed. The failure by the state to comply with that obligation is not only a breach of the law but mandates me as a subject of the state to enforce compliance with statute. My standing is in that regard unquestionable. There can be no other remedy available to me or the people of Zimbabwe save a compelling order of court.

I submit that the application ought to be afforded. All the requirements for the grant of an application of this nature are met.

It is not lost on me that the current minister might actually not be aware of this provision. This effort would accordingly accord him the opportunity to put his house in order.

This application is in the public interest and it is fair that there be no order as to costs."
Please donate!
If Bulawayo24.com has helped you, please consider
donating
a small sum to help cover the costs of bandwidth. Anything you can provide is appreciated, thanks!
Donate with PayPal
Source - zimlive
All articles and letters published on Bulawayo24 have been independently written by members of Bulawayo24's community. The views of users published on Bulawayo24 are therefore their own and do not necessarily represent the views of Bulawayo24. Bulawayo24 editors also reserve the right to edit or delete any and all comments received.