Opinion / Columnist
Impilo student nurse recruitment: A case for regionalism, federalism or cessation for Matabeleland
13 Oct 2019 at 18:12hrs |
Views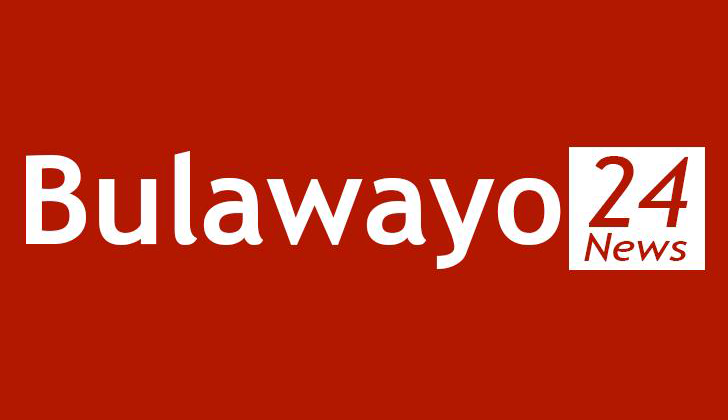 The recent case highlighting Shona hegemony in student nurse recruitment at Mpilo Hospital has inflamed the tribal conflagration already gripping Zimbabwe. Hiring twenty Shona candidates and only four AbeThwakazi for the latest intake is a mockery and a slap in the face for the people of Matabeleland. Wars have been started over lesser issues.
Tribalism is more evil than ordinary corruption. If this was a case of normal corruption, the intake may been slightly better balanced. That is because a corrupt recruiter is interested in one thing and one thing only-material gratification. This is usually in money terms but can be payment in other valuable commodities or services. In the Zimbabwean context, sexual favours have ben demanded in order to fast track applications for training or lucrative career vacancies. The key factor in corruption is not the tribe or language of the applicant but the colour of their money. Corruption, while evil, is usually nonselective when it comes to tribe or race. As a result, corruption is not ethnogenocidal in intent or action as opposed to tribalism.
Turning to the tribalism shown in recruiting the student nurses in Matabeleland recently, the heart of a nation truly bleeds. It is alleged that United Bulawayo Hospitals similarly recorded twenty-four Shona students versus 3 local students from Matabeleland. This is tribalism at its worst. Recruited because they are Shona-speaking and to deliberately block candidates from Matabeleland having a chance. This is Gukurahundi Part ii. Done consistently to propagate the myth that people from Matabeleland are not good enough. That they do not possess the minimum entry requirements to enrol onto elementary courses like this. This is deliberate ploy to ensure that this region does not have a share of the few jobs and training opportunities created locally. The online application system was devised by Shona tribalists in line with the 1979 Grand plan agenda. This arrogance now being shown by the Shona contingent will have far reaching repercussions beyond the missed opportunities of earning a living for potential candidates.
This case illustrates why the people of Matabeland are now at crossroads. They have divided loyalties to region versus country. For years some quarters from Matabeleland have been calling for separation from Zimbabwe as they become more and more alienated from their so-called country. Separation from Zimbabwe can take one of three forms. The most benign one is regionalism through empowerment of regions via full devolution of political and administrative power. This is less effective in the Zimbabwe context considering that devolution has been adopted by the Zanu regime. Some would argue that devolution has been adopted. The power still lies with Bambazonke institutions. Such devolution has left the people of Matabeleland powerless to deal with issues such as the recent biased nurse recruitment. This has shown a major flaw with devolution as it largely depends on the model imposed by central government of the day. Small wonder, Zanu chose to adopt devolution policy as it is easy to tamper with.
A better option for the people of Matabeleland would be federalism. This would confer full political clout and administrative power for regions such as Matabeleland. Federalism would create fertile grounds to be build strong institutions in the region. The federal government would have teeth to fight its corner in defending and promoting regional economic, cultural and social agenda. Zanu does not support such a system as it foresees challenges with maintaining control of the regions of Zimbabwe, particularly Matabeleland. There is the argument that Zimbabwe cannot afford such a system but frankly what can Zimbabwe afford with the current economic chaos. How, for example, will Matabelaland survive without dipping too much in national coffers? Perhaps the question is how Zimbabwe can survive without resource rich Matabeleland. Under this system, the Mpilo nurse recruitment fiasco would never have happened as interviews would have been held in the region and shortlisting of candidates would have rooted out opportunistic outsiders.
The most desirable scenario is cessation by completely cutting ties with Zimbabwe. This system would deliver national independence of Matebeleland. The new country by whatever name would be able to charter its own destiny as a national and international player. Under this system the Shona students at Mpilo right now would have required to pass a rigorous language test, meet stringent visa conditions and be liable to pay fees as international students. Matabeleland is bigger than some existing countries and boasts of principled leaders (mainly those untainted by Zanu contamination). The major setback of this option is that nationhood for Matabeleland will only come through the barrel of a gun. National independence is not known to freely fall from heaven like biblical manna.
What does this mean for local parties vying for Matabeleland votes? National parties like Zapu need to up their game in standing up for the rights of the people of Matabeleland. The MDCs with nick names all have to come clear where they stand on Matabeleland issues. Zanu representatives from Matabeleland cannot be spared criticism too for failing to articulate their constituency concerns. One would like to assume that even those leaders from Matabeleland still in the Zanu camp are uncomfortable about what happened at Mpilo Hospital. Regional parties like MRP are having a field day saying we told you so.
Source - Sibusisiwe Tshuma
All articles and letters published on Bulawayo24 have been independently written by members of Bulawayo24's community. The views of users published on Bulawayo24 are therefore their own and do not necessarily represent the views of Bulawayo24. Bulawayo24 editors also reserve the right to edit or delete any and all comments received.