Opinion / Columnist
Ignorance, prejudice doom intersex children
15 Oct 2019 at 06:22hrs |
Views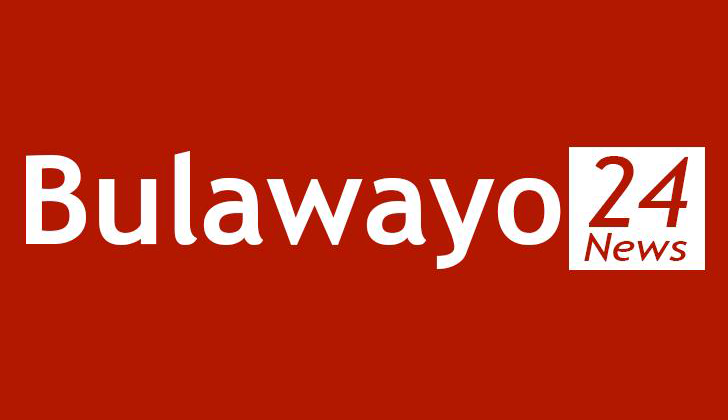 HUMANS do not occur strictly as either just male or female. There are many variants to the boy-girl dichotomy.
Ignorance and deep prejudice are denying such persons â€" intersex individuals, recognition in Zimbabwe.
Its population censuses, laws, policies and all major locally practiced religions deny their existence.
The southern African country only recognises males and females placing pressure on parents of such children to quickly assign them to either of the two legally recognised sexes with catastrophic results to the intersex community.
Many infants are subjected to sex assignment surgery to complete their formation often as girls.
Intersex babies are not obviously male or female and the seemingly simple universal enquiry into a new born baby's sex suddenly transforms into a cryptic horror.
It is no wonder that some women abandon such babies in maternity wards as they flee. Three intersex babies were abandoned this year in Bulawayo alone, according to Gays and Lesbians of Zimbabwe (GALZ) services and policy advocacy officer Munyaradzi Nyamatendedza whose organisation offers education and support to intersex persons and their families.
The genetics of intersex persons - the X and Y chromosomes that are usually XX for women and XY for menâ€"do not correspond to the typical anatomy expectations for either sex.
University of Oregon professor and intersex expert Elizabeth Reis writes in her book Bodies in Doubt, "In the United States and most other places, humans are men or they are women; they may not be neither or both. Yet not all bodies are clearly male or female."
Also known as disorders of sex development (DSDs), researchers' best guess estimate that the condition affects one in 2,000 children.
Children with this condition are more prevalent, from available estimates, than those with either Down's syndrome which occurs in one in 15 000 or albinism which is one in 20 000 notes Namibia-based Zimbabwean gynaecologist Dr Clara Jeketera.
These are not transgender â€" people who are typically born with a biological sex that fits the norm for male or female and then grow up to identify with the opposite gender.
Nyamatendedza said there are 46 variations of intersex individuals ranging from just having malformed genitals to true intersex individuals who would have one testicle and one ovary.
Dr Jeketera said "it could even mean a direct contradiction between internal and external sex organs. Others may even have an ovary and a testicle. For yet others it's having an ambiguous external genitalia that even medical doctors cannot place as either male or female."
But in many cases since the female body is the default human body most present themselves as female at birth.
Some of the individuals will be male or female but their genitals would not have fully developed during their embryonic development due to hormonal imbalances.
Doctors may recommend some of children to be raised as boys but they may then start menstruating as they enter puberty or the 'young girls' just won't have 'their menses'.
Nyamatendedza said this left many families in the dilemma of either relocating to other areas to try and give their children a chance to start anew in their new identity.
However the fate of such persons here is unclear as even health facilities have no proper record of such children or policy on dealing with their conditions.
Even to expert gynaecologists like Dr Jeketera, such children are difficult to hold on to for long as their unsettled families would keep wondering around in search for help.
Without a record of them in the registrar general's office or census reports Zimbabwe will only have an idea of how prevalent or less so the phenomenon is from a health survey that was led by ministry of health, Nyamatendedza said.
While corrective surgery is one of the few options open to intersex children it usually ends up as sex assignment surgery.
Social pressure and governments' refusal to acknowledge a third sex , say sexual and reproductive health activists like Nyamatendedza, also adds to the pressure on both the confused parents and doctors to go for this complex surgery at times at the toss of a coin to assign a sex to the child.
"Because it's also easier to fashion the female genitalia than the male most are assigned female hood at the toss of a coin with devastating results," Jeketera observes.
It is because of such concerns that Jeketera feels that sex assignment surgery on such children needs to be stopped. She feels there is need to delay the surgery until either the children are old enough to decide or comprehensive tests are done to fully establish which sex they truly are.
"There is urgency regarding assigning a child a proper sex but surgery is not always the right thing. It's not curative and does not improve function. There is even a huge risk of injury and damage. Morally, it's doubtful if it is the right thing to do," Jeketera thinks.
The surgeries are often replete with many unintended gut-wrenching consequences with a long list of damaging side effects which include painful scarring, reduced sexual sensitivity, and torn genital tissue, removal of natural hormones and in some cases sterilization.
Because of Zimbabwe's lack of a policy on the issue there is no telling what ordeals such children are taken through as families and health professionals connive to 'mend' such children.
Most intersex individuals whose sex assignment surgeries were botched are flocking to South Africa where there is a growing number of experts to deal with the condition.
"Society can deal with either male or female but not with shades of grey that cannot be categorised. Politically, you can only be male or female," Jeketera said.
From the extremes of mutilations in the theatre room many suffer emotional distress from total neglect and denial of their existence.
This is clearly a neglected community.
Ministry of education despite having millions of children in its registers has no record of such children as they use official government identity documents from the registrar general's office which only acknowledges two sexes.
Zimbabwe could however go a long way to protect intersex children simply by acknowledging them as bona fide citizens complete with their sex.
But there is just no telling the horrors the intersex community are going through either with the surgical knife or in the snares of a prejudiced nation.
Source - Norma Tsopo
All articles and letters published on Bulawayo24 have been independently written by members of Bulawayo24's community. The views of users published on Bulawayo24 are therefore their own and do not necessarily represent the views of Bulawayo24. Bulawayo24 editors also reserve the right to edit or delete any and all comments received.