Opinion / Columnist
Zimbabwe needs political solutions to gain confidence and trust from the masses
22 Oct 2019 at 21:32hrs |
Views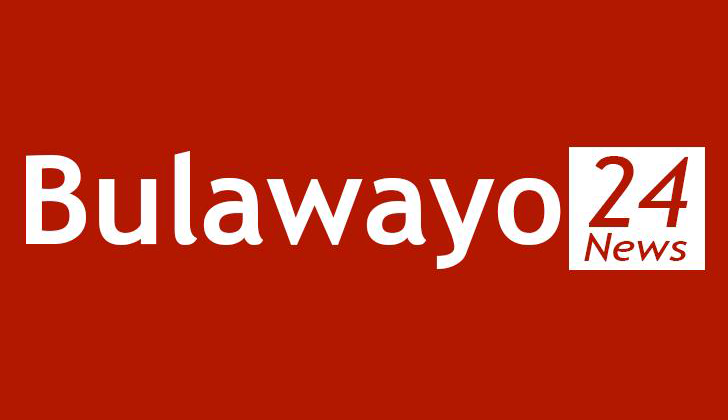 As citizens of Zimbabwe, we get too intelligent and over complicate a situation for no reason. Many Life solutions are practical, not intellectual. The government tried to change currency to securities ie bonds /bearers cheques. The Zimbabwe economy has been inflammatory since 1980. The GDP never grew much post-independence, this has nothing to do with white people, there was simply a stagnation of economic output and now ideas were implemented. The issue of toxic politics distorted the economy.
Zimbabwe need political solutions. We are not talking of rocket science, GNU government is a clear testimony of political solutions. Zimbabwe cannot proceed without MDC A and ZANU not in talking terms. For being MDC /ZANU is immaterial. We are all Zimbabweans and must share ideas as fellow countrymen. Cabinet Ministers are ZANU-PF but have a national mandate. Most of Urban Local government representatives are MDC they have duty for nation building. One's political party does not matter but pursuit of a mandate given by citizens. You don't have to look at a political party logo but we need ideas to carry the country forward.
Our politics lacks the flavor of prosperity but it points on self-interest of individuals not nation-building. It's like volcano is erupting on a daily basis on our economy. The challenge Zimbabwe is ever faced since 1980, the government lacked commitment and implementation on economic reforms. Commitment means the state or quality of being dedicated to a cause, activity, etc. . We will never have economic reforms without commitment.
Nothing have been done to deal with corruption.
Galloping corruption is the main culprit which lead to where we are today in the country. We can pinpoint the ZIDERA, yes sanctions have its own effects but the main stumbling block is on the mismanagement by some elites who are in government and have turned the state purse into self-sustaining pocket money while the whole country is enveloped in poverty. The plunder, loot and siphon in the mining industry is just rampant. The government need to act.
Zimbabwe need deal first with toxic politics to gain confidence and trust from the masses. The standard of living of the citizens have continued deteriorating. The workers are underpaid. ZANU-PF is failing to fulfill the promises outlined in the election manifesto. Failure to deliver backfires on confidence and trust.
Zimbabweans need conducive environment which prompts freedom, peace and policies that will enable them to do business. President E.D Mnangagwa promised to be different and to provide economic solutions to this crisis but masses are in receiving ends no matter their political affiliation. The people in Zimbabwe have endured suffering for long time. Yes, patience is the virtue. The suffering is now unbearable. Political solutions are needed for economics wheels to start moving.
The mechanics of Economics determine war, peace, boom and burst, prosperity and poverty. The economy is going to start growing when we start realizing the importance of agriculture. No region of the world has ever moved to industrialized economy status without a transformation of the agricultural sector. No region of the world has ever moved to industrialised economy status without a transformation of the agricultural sector.
Agriculture, which contributes 16,2% of the gross domestic product (GDP) of Africa, and gives some form of employment to over 60% of the population, holds the key to accelerated growth, diversification and job creation for African economies. The main goal for govt : to support massive agro-industrial development all across Zimbabwe. When that happens, Zimbabwe will have taken its rightful place as a global powerhouse in food production. It could well also be feeding Africa and the world. At this point, the economic transformation that we are all working for will be complete if we in agriculture. We need agriculturalists who are innovative.
A unique agricultural research station is needed to work with the farmers from all regions to develop strains of crops best suited to our climate, water resources, and soil conditions, and test new techniques from growth. The mining and manufacturing are secondary industries. The primary industry is agriculture.
The Targeted Command Agriculture is a Zimbabwean agricultural scheme aimed at ensuring food self-sufficiency that was introduced at the start of the 2016 - 2017 farming season following the drought of the previous season. The scheme was introduced as Zimbabwe struggled with economic problems. What was needed on this initiative was holistic approach? The issue of corruption and mismanaging of command agriculture funds kills confidence and trust. Few farmers are utilizing the land , some are leasing the same farms to the white people they seized those farms from .The same people who are failing in agriculture they also want to be involved in every sector of the economy. We can't rebuild our country as long greedy people are in charge in all economical platforms of the country. Integrity is the answer to the revival of our economy. We need to work not milking the coffers of the government and stop abusing State tenders.
The Zimbabweans needs to find each other. There is need for social services restoration and Civil service to regain respect. We have resources in this country to run our operations. Our country have rich resources both natural and human which we can tap and harness for sustainable development. Zimbabwe need all of us in order to achieve progress. The basis of progress is good leadership, sound, institutions, peace, security and production in order to guarantee a balance between export and import. We have professionals in Zimbabwe. The basic point is to allow professionals in a particular area to provide a professional solution to a challenge rather super imposing political decision.
There is need for dialogue in Zimbabwe.
-------
Enos Denhere is a Journalist and Social Entrepreneur based in Zimbabwe. You can Call/App +263773894975 .Email enosdenhere@gmail.com
Source - Enos Denhere
All articles and letters published on Bulawayo24 have been independently written by members of Bulawayo24's community. The views of users published on Bulawayo24 are therefore their own and do not necessarily represent the views of Bulawayo24. Bulawayo24 editors also reserve the right to edit or delete any and all comments received.