Opinion / Columnist
MaShurugwi menace poses danger to Zimbabwe
27 Oct 2019 at 11:34hrs |
Views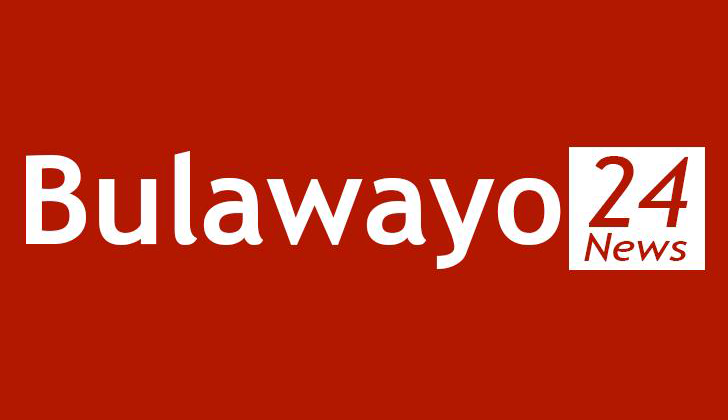 OUTSPOKEN Member of Parliament for Norton Temba Mliswa once called for decisive action against marauding criminals going by the moniker MaShurugwi who are unleashing untold violence in mining communities.
Hardly a week passes without gory reports about the mayhem being caused by these outlaws that seem to be acting with impunity. Their target is mainly gold due to its informal extraction which makes the mineral incredibly attractive to illicit actors, among them panners, buyers and sponsors.
MaShurugwi are notorious for wreaking havoc wherever they descend on, while scurrying for the bullion. As far as this group is concerned, the end justifies the means, which means that they have no qualms in shedding blood if it earns them an ounce of gold.
The brutal mining practices being employed by MaShurugwi puts the country at risk of ruffling feathers in the international community unless something is not done to nip the practice in the bud.
Elsewhere on the African continent, armed militias have been known to enslave whole populations in search for gold and diamonds, driving them to mine at the point of a gun, while other criminal syndicates employ miners in unsafe, often hellish conditions, paying them a pittance to loot the country's gold mines. Some of the miners are forced to live underground in furnace-like labyrinth of the deep mines for such long periods that, deprived of sunlight, their skin turns gray.
While Zimbabwe is still far from reaching the levels warranting censure at the international level, the MaShurugwi menace is ringing alarm bells that cannot go unnoticed without the country inviting trouble for itself. It will be a sad day if our gold is to be classified as "blood gold" simply because those in positions of authority took no notice when the red lights were flashing.
Blood gold refers to bullion extracted in global areas of conflict used to finance crime, war or promotion of human rights violations. Zimbabwe cannot afford any disruption in this important sector which is keeping the economy running.
Gold remains one of the key minerals in Zimbabwe, generating 45% of mineral exports last year, compared to 40% in 2017. The gold industry employed around 30% of total formal mining employment in 2018, compared to 25% in 2017, and in excess of 500,000 are engaged in artisanal and small-scale gold mining.
The structure of the Zimbabwe gold industry comprises of large-scale primary producers, small-scale and artisanal miners as well as gold that is produced in PGMs production.
Threatening to spoil the broth are MaShurugwi whose origins is subject to raging debate.
One school of thought says these machetes wielding criminals originated from Shurugwi, about 350 kilometres south of Harare, thus earning themselves the moniker MaShurugwi. They became infamous for engaging in fights for very small arguments in the mines, (claims, women or high school rivalries) they would use shovels and picks to fight or kill each other.
They further began to use axes and machetes to kill each other. The dominant cartels began to collect tribute and taxes from other miners up until they resorted to robbing citizens who are not actually miners.
Another school of thought argues that they were never came from Shurugwi, which has produced luminaries such as the late Ian Smith, Mliswa, former Attorney General Sobusa Gula Ndebele, Tawanda Chinogwenya and Francis Nhema just to mention a few.
But never mind their source of origins, MaShurugwi are wreaking havoc in artisanal mining compounds, terrorizing settlers and farmers in parts of Mazowe and Guruve. Force is what they are known for, thwarting any resistance through machetes and other terror weapons, be it over mine claims, women or even booze in the small scale mining areas such as Zuvarabuda in Mazowe and Kamushenjere Mine in Guruve.
The groups know no bounds and are not afraid to unleash bloodbath in areas they set foot on. Small scale miners are living in fear and some have since halted operations while their homes are no longer a safe hiding place.
Communities in mining toward are now living under the cloud of fear as MaShurugwi now seem to act with impunity. For example, if someone is beaten up and reports go to police, in no time they will be roaming the streets again.
If you open a shaft and come to discover gold samples, the machete wielding MaShurugwi forcibly takes over. It is said that a number of women have been raped while some of the thugs are on the guard and if one dares to complain then you will be risking the lives of your family members.
Something needs to be done to stop the violence being perpetrated by MaShurugwi and this includes the need to capacitate primary producers and reducing reliance on small scale producers whose deliveries are volatile and difficult to monitor.
Even if we stop the violence, the conditions under which some of the gold is being mined must also be improved to meet international labour standards (decent work agenda), including the rampant use of mercury by artisanal miners.
The authorities also need to enhance its gold squad to track and monitor the movement of gold to guard against smuggling and money laundering.
Tremendous effort should thus be put to stop this MaShurugwi madness and to come up with concrete measures to regulate gold trading to buttress the Gold Trade Act which has proven to be a useful tool for preserving this precious metal since 1940.
For feedback, contact Toby Sithole on toby.sithole@yahoo.com. Mr Sithole is an expert in corporate governance. He writes here in his personal capacity.
Source - By Toby Sithole
All articles and letters published on Bulawayo24 have been independently written by members of Bulawayo24's community. The views of users published on Bulawayo24 are therefore their own and do not necessarily represent the views of Bulawayo24. Bulawayo24 editors also reserve the right to edit or delete any and all comments received.