Opinion / Columnist
Depleted usefulness of the Veteran Community
28 Oct 2019 at 07:46hrs |
Views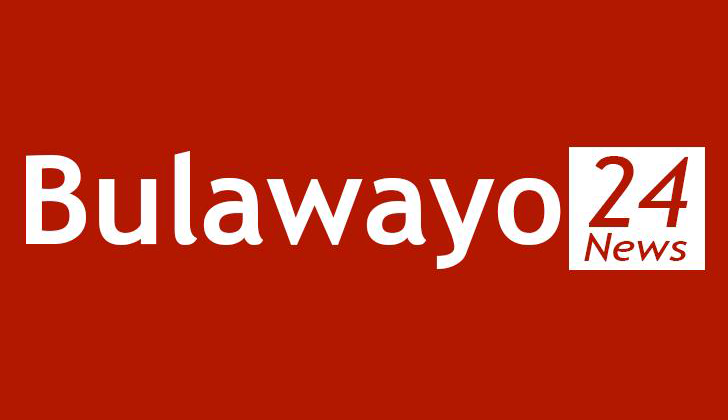 Decades after the armed struggle, the Second Chimurenga, my generation remains grateful to the bravery and sacrifice of our Veterans, living and departed, who fought against colonial and racist rule to award us a free and Independent Zimbabwe. Of my contemporaries, I cannot imagine anyone that looks past the significance of our liberators and takes for granted their contribution to self-rule, black empowerment and the privileges we enjoy today. Generations of any time in Independent-Zimbabwe will forever be beholden to the freedom fighter for the foundation that s/he has provided for the Nation.
At a time post-independence where Zimbabwe's democracy is in the grip of the quick-sands of tyranny, misrule and militarism, I couldn't help but wonder where the fighters of independence stand in all this? Could they too be hapless victims, caught in the toils of an undesirable and cruellest situation? I wonder. Or could it be that the Veterans have chosen to look the other way and not be moved into action while the country deteriorates and is in jeopardy of losing its freedoms and constitutional rights?
As the heroic figures of liberation, wouldn't they be determined to safeguard, by whatever means necessary, their hard-won freedom and defend the memory of their blood, sweat and tear? Or this is simply that finest hour for the liberation stalwarts to reap reward of a struggle endured and a freedom hard-earned that even out of a framework of a political and economic mess they certainly draw out the most personal benefit?
In an honest manner possible and without having to sound unappreciative and unkind; being in a sorry set up where the country is ill-run and amidst uncorrected humanitarian wrongs of political doing, I am tempted to think of the Veteran as nothing more than a relic of a distant historical epoch whose hero-tale has dwindled down and whose honour now rests among political goons and the politically crooked. I lament the Veteran fraternity's bootlicking allegiance and imprudent solidarity with the government of the day, in its worst state, and their participation in undemocratic schemes and misdeeds of the ruling party.
I find unfortunate and attainting that our liberators are loyal to bad company sold to the people as nationalism and love of country sadly at the cost of Zimbabwean lives. They feign a nationalistic sentiment for taking their cue from an unjust and power-seeking regime. If anything to the contrary, their claim of a patriotic motive in standing behind and embracing a regime that dishonours the mandate placed upon it and whose conduct of politics is questionable is what's hurting the common good and undermining the will and rule of the people. One wonders why the bearers of freedom will sacrifice a public interest and not speak truth to power, but provide a defense of government's shortcomings and appraise ambitions of a ZANU PF cartel that has inflicted untold suffering to the citizen and amounted to a burdensome status quo?
I take issue with the Veteran Community's apparent sense of unconcern for the political ills besetting the country and I decry their unreformed support of a self-enhancing and hostile ruling class that rewards the people with suffering and burdensome impositions. Their lack of concern has manifested itself in behaviour I characterize as betrayal of democracy and the founding values of the revolution. It certainly bears a back-stabbing and dishonouring effect to the people and the revolution when those that once fought to end a system that cheapens human life and degrades dignity have become implementers and indorsers of the very cruelty and wickedness they fought.
Where challenges besieging the country perceptibly point to governmental failure and are a creature of political greed, leadership inefficiency and graft; rather than form part of a radical corrective response and give impetus to collective action against the scourge of misgovernment and misconduct by leadership, the Veterans have been complicit in facilitating, exasperating and consolidating the challenges that now engulf the country, showing no desire at all to better our situation. Note how steadfastly fond the Veterans are in the praise of disreputable actions and inexpedient undertakings of government that yield nothing, but intensify the misery for the already suffering masses. Their sense of loyalty to a government characterized by gross humanitarian injustices and unlawful practices makes the Veterans complotters with the state against the people. And for a lot that waged a war against subjugation they should know better than take sides with a system of dominance that subjects the people to injustice.
Of signs antithetical to what the freedom fighters typify, bed hoping with a regime that preys upon its people, disadvantages their livelihoods, suppresses their liberties and shows no regard for their welfare spell the end of the useful legacy of the Veterans. Put plainly and succinctly, our liberators have failed to live up to the commitment to defend the principles of democracy and no longer deserve our honour whatsoever seeing that they cannot do the right thing in the given situation.
I get that the ruling party was instrumental in creating and establishing freedom for Zimbabwe and as a beneficiary, I am truly grateful for it. Even so, for the Veterans to blindly attach themselves in the manner of selling their souls to a regime that subjects its own people to injustice and upholds repressive and restrictive laws that deny freedom is troubling. It eludes, in a baffling way, national interest, moral and common sense that one would hail unshakably and controversially a government that:
• state-sponsors brutality and unleashes violent assaults on civilians,
• guns down its own people over protestations,
• imposes excessive tax revenues on the unemployed poor to sustain their extortionate lifestyles,
• engages in dishonest behaviour and the acts of fraudulent and unfair electoral practices to retain power and would stop at nothing to keep power,
• misappropriates the public purse, lacks accountability and engages in excessive spending,
• exploits and unjustly remunerates the civil work force,
• abducts, tortures and incarcerates voices of dissent,
• fails to deliver basic services to its people and improve the living conditions of the people while unashamedly financing their opulent lifestyles as the powerful and mighty.
While the Veterans enjoy a benefactive association with the ruling party, founded on lost integrity, the tragedy is that it is the ordinary citizen that pays the price. While the self-styled patriots condone dictatorship and wave clenched hands in the praise of a reign of terror, fellow countrymen, women and children suffer unimaginable depths of unrelenting poverty and brutality. What lack of shame for the Veterans.
Of a major obstacle to progressivity is the arrogant and exclusionary mindset within the Veteran Community that considers a liberation credential as their possessive claim and sense of entitlement to the country and who reigns over it. The culture of entitlement shared by the Veterans has seen a treating of the country as a project of the ruling party where national affairs are reduced to affairs of party and has also seen the sidelining of generations of post-independence in political projects of the country. The Veterans have monopolized power in the country and are changing the rules of the game as they please.
Finally, I raise attention to Veteran politicians renowned for their trash-talking behavior who always take the easiest option of excusing government's misdemeanor without forethought in a desperate effort to find political favour and salvage relevance on the political platform. Of Veteran voices are those popular for unfortunate ideas and remarks like Douglas Mahiya and Victor Matemadanda, the best of a foul mouth, who should be encouraged to mature away from intolerant politics and spend a lot of time thinking about how they should think and speak. It is not best practice for a public figure to run their mouth and cough out absurdities the way these two do.
Given the political ills wrought by government, the horrific and revolting atrocities on civilians, and amid vast inequality and an impoverished citizenry, to have the celebrated heroes and heroines of liberation as element to this woeful order is shocking and upsetting. If in the colonial era grievance against the colonial master was ordered towards overcoming injustice and altering an inhumane system and structure, then our liberators may have defeated the wrong adversary. What praise do the Veterans deserve when all they have done is conflict the ideals of democracy and perpetuate historical injustices and socio-political inequality of colonial times save for the fact that it is now black-on-black?
Writing in personal capacity.
I hope my utterances won't rub a lot of people up the wrong way. Asvotwa hake, 2030 ndendichipo.
Gift Tawanda, M
tagmwandomi@gmail.com
Please donate!
If Bulawayo24.com has helped you, please consider
donating
a small sum to help cover the costs of bandwidth. Anything you can provide is appreciated, thanks!
Donate with PayPal
Source - Gift Tawanda, M
All articles and letters published on Bulawayo24 have been independently written by members of Bulawayo24's community. The views of users published on Bulawayo24 are therefore their own and do not necessarily represent the views of Bulawayo24. Bulawayo24 editors also reserve the right to edit or delete any and all comments received.