Opinion / Columnist
Low cost affordable housing innovations needed in Africa as solutions for housing shortages
29 Oct 2019 at 17:35hrs |
Views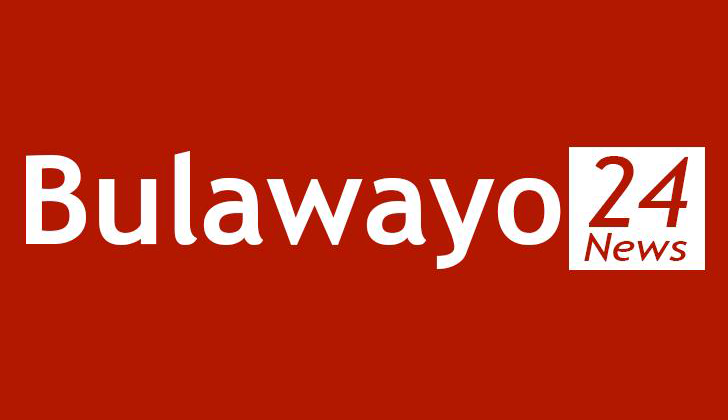 Africa need to move with technology. According to UN HABIT AGENDA defines housing as a basic human right which must be accorded to all regardless of gender, color, race, religion etc. Access for the poor to urban and housing is one of the main challenges facing many policy makers in Africa. The escalating housing prices, when one visits the dust streets of Mbare Harare Zimbabwe, Alexandra South Africa, dust streets of Accra Ghana, outer skirts of Lagos Nigeria etc. one sure to find people with no hope of ever owning a house.
The way forward is to eradicate the housing problem Africa is facing is to introduce, innovative, homes, building system, affordable homes, low-cost construction, concrete shuttering, low cost housing, alternative building system, affordable, low-income homes, new innovation, low-income home building, affordable housing, low-cost construction.
Prefabricated buildings will serve as an inexpensive and quick way to alleviate the massive housing shortages associated with the wartime destruction and large-scale urbanization and rural flight. Mass produced housing suffers from bad stigma but building homes from premade parts can save time and costs.
INTRODUCTION TO PREFAB HOUSES
A prefabricated building, informally a prefab building, is a type of building that consists of several factory-built components or units that are assembled on-site to complete the unit. The main advantages of prefabricated houses are custom manufacturing, modern structures and designs, long life, high quality materials, energy-efficiency, and cost-effectively.
PRE FABRICATED STRUCTURE INTRODUCTION: Prefabrication is the production of housing It enhances the affordability through a fusion of amount, purchasing of material, skilled labours. Prefabrication STRUCTURE may take three forms- pre-assembled parts, particular housing, and manufactured housing
-The development of efficient and innovative construction solutions aimed at total customary satisfaction, respecting the environment for better living standards of society.
History of Prefabricated Houses
1. 1. History of Prefabricated Houses
2. 2. Buildings have been built in one place and reassembled in another throughout history.
3. 3. Possibly the first advertised prefab house was the Manning Portable Cottage. A London carpenter, Henry Manning, constructed a house that was built in components, then shipped and assembled by British emigrants.
4. 4. The peak year for the importation of portable buildings to Australia was 1853, when several hundred arrived. These have been identified as coming from Liverpool, Boston and Singapore (with Chinese instructions for re-assembly).
5. 5. In Barbados the Chattel house was a form of prefabricated building which was developed by emancipated slaves who had limited rights to build upon land they did not own. As the buildings were moveable they were legally regarded as chattels.
6. 6. In 1855 during the Crimean War, after Florence Nightingale wrote a letter to The Times, Isambard Kingdom Brunel was commissioned to design a prefabricated modular hospital. In five months he designed a 1,000 patient hospital, with innovations in sanitation, ventilation and a flushing toilet.
7. 7. The world's first prefabricated, pre-cast paneled apartment blocks were pioneered in Liverpool. A process was invented by city engineer John Alexander Brodie, whose inventive genius also had him inventing the football goal net. The tram stables at Walton in Liverpool followed in 1906. The idea was not extensively adopted in Britain, however was widely adopted elsewhere, particularly in Eastern Europe.
8. 8. During the Gold Rush when quick construction was required due to time restraints prefabricated homes were in high demand. Prefab kits were produced in order for Californian prospectors to cater to the high demand of quick construction.
9. 9. Prefabricated housing was popular during World War II due to the need for mass accommodation for military personnel. The United States used Quonset huts as military buildings, and in the United Kingdom prefabricated buildings used included Nissen huts and Bellman Hangars.
10. 10. McDonalds uses prefabricated structures for their buildings, and set a record of constructing a building and opening for business within 13 hours on pre-prepared ground. In the UK, the major supermarkets have each developed a modular unit system to shop building, based on the systems developed by German cost retailers Aldi and Netto.
Mass produced housing can offer a range of benefits:
– Faster construction and a faster return on investment. Modular construction can reduce the overall completion schedule by as much as 50%.
-Indoor construction. Assembly is independent of weather, which increases work efficiency and avoids damaged building material.
– Low waste. With the same plans being constantly built, the manufacturer has records of exactly what quantity of materials is needed for a given job. While waste from a site-built dwelling may typically fill several large skips, construction of a modular dwelling generates much less waste.
– An environmentally friendly construction process. Modular construction reduces waste and site disturbance compared to site-built structures.
– Flexibility.
– Healthier builds. Because modular homes are built in a factory, the materials are stored indoors in a controlled environment, eliminating the risk of mould, mildew, rust, and sun damage that can often lead to human respiratory problems.
-Better Price
-Quick to complete and finish
-Consistent and accurate
-Reliable
-Certified Quality
-Earthquake tested and fire resistant
All companies will have a variety of plans and designs on different styled prefabricated homes. You may see one that you like although there is something that needs adjustments. This can be factored into your planning before signing any agreement to purchase a prefabricated home. In most cases you will be given a choice of one to four bedrooms and one or two bathrooms in these plans for your home. Again this will depend on the amount of finance you can afford, when planning your dream home. You could also choose on how this home is designed. One or two stories, with underground or above ground garage. Do you want a games room and swimming pool? This is the time to decide and plan the way you want your home designed. Remember when making this decision with a prefabricated home you can start smaller and increase the size of your home as your finances improve
There are lot of Advantages of Pre-fabricated homes-Prefabricated homes can be ordered and transported straight to your block. You can organize the stumping and plumbing and electrical connections or have it pre ordered into the overall package. Prefabricated homes cause less damage to the environment than conventional brick homes. They can be mass produced or fabricated to your design and are quick to build so it will save you rent as brick homes tend to be dragged out with different contractors' being involved. They will cost a lot less, than a double brick home by far. They can be insulated to reduce the cost of heating and cooling. Not only that they are environmentally friendly. The real beauty of one of these is if you want to relocate you can up and take your home and chattels to another town without any problems.
THE PREFABRICATED HOUSES VARIES WITH CUSTOMER SATISFACTORY
The cost of your prefabricated home will depend on the site your home will be put on. Site costs will vary from block to block. If you are doing the stumping etc, yourself then that is not a problem. If they need to factor that into the price they will need to make varying changes to prices due to level and position of the block where the prefabricated home will be built.
Your choice of prefabricated home varies with your particular budget. Low cost designs may suit those on a tight budget. If you can afford the better styles, then price may not affect your decision.
The better high-quality designs are made for the higher income families
Prefabricated homes are improving like other forms of buildings and the main advantage of a prefabricated home is the potential to reduce the harmful impact on our environment. This is one of the world's biggest concerns these days.
Prefabricated Modular Structures:
Resistance and durability
-Solid foundations made in reinforced concrete.
-Structure made in steel frames and profiles including reinforcements/ceramic blocks etc.
-Walls and roofing made in polymerized ethylene panels that are stables against weather and atmospheric conditions thanks to the outer skin of polymerized ethylene.
-partition walls made using waterproofed hydrated calcium sulphate panels (Steel frame drywall system)
Comfort
-Damp –proofed
-sound and heat proofed
-always complete prewiring for electricity and plumbing
-flooring will always be defined by the project.
-windows sometimes made in PCV with double glazing without any exterior hinges.
-usually doors are made in PVC with MDF structures
Homes for an entire lifetime
-Excellent seismic behavior
-Built using guaranteed top quality materials
-possibility of extension to the side of the building
-On site Construction
-Walls and roofing made in a synthetic material that is stable against adverse atmospheric conditions
The Value for Our Citizens in Africa
-Competitive prices
-wide range of finishing options that is adaptable to the customer's preferences and requirements
-prefab houses we provide constructive solutions that will improve our customer's quality of life.
-fast and efficient building.
-the houses are technical and legal demands of any project.
ENOS DENHERE is a Journalist and Social Entrepreneur based in Zimbabwe. He is looking for International Organizations to join in advocating Greenhouses into Africa and also to be Africa SALES MANAGER FOR GREEN HOMES/PREFADE HOUSES MANUFACTURERS INTERESTED TO BE THE SOLUTION OF HOUSING PROBLEMS IN AFRICA. Email enosdenhere@gmail.com
CAll/text/app +263773894975
Source - Enos Denhere
All articles and letters published on Bulawayo24 have been independently written by members of Bulawayo24's community. The views of users published on Bulawayo24 are therefore their own and do not necessarily represent the views of Bulawayo24. Bulawayo24 editors also reserve the right to edit or delete any and all comments received.