Opinion / Columnist
Gold is purified by fire
03 Nov 2019 at 06:31hrs |
Views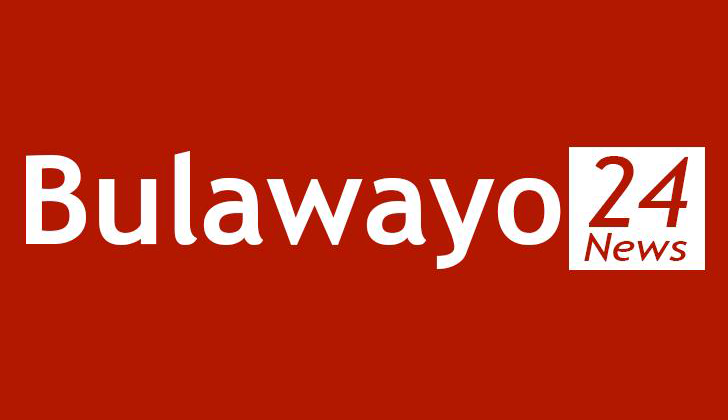 Eish!!! It seems the past couple of weeks have been swelteringly hot, both figuratively and literally, for everyone.
The maddeningly galloping prices have been making most people hot under the collar, while the oppressive and tyrannical heat — which reached a scandalous 48 degrees Celsius in heat-ravaged Chiredzi — was particularly energy-sapping.
Well, Bishop Lazi really knows what hot temperatures are.
Having grown up in the Zviyambe area that abuts Buhera, the Bishop was subjected to some of the most discomforting temperatures imaginable.
During summer it got so hot that even if you spat, the spittle wouldn't hit the ground; instead, it would instantly coagulate into a stubborn sticky bead that you often had to pry away with pronged fingers.
This elaborate ritual was often followed by that inexorable obligatory rub of the bum to free the fingers from the unwanted sticky irritant.
During times one was unlucky enough to be on the dreaded roster to be herding cattle, usually the most airy and soothing tree shed became an unwitting rendezvous for all manner of gasping creatures — men, lizard, ants, snakes and birds — all in a rare moment of unavoidable but transitory peace.
However, back in the village, at times when it became unbearably hot, a dash to the river provided the much-needed succour, but in the city, where clueless oafs cannot even keep the taps running, one is literally condemned to hell.
Either one has to use the last bucketful of water for cooking or for that life-saving bath. This is quite a tough choice to make.
Frenzied heat
But Bishop Lazarus heard that there was a particularly monstrous heat storm in one of the supposedly commodious embassies in the capital, whose staffers vaingloriously tried to use social media, particularly Twitter, to conjure a deluge of propaganda meant to drown the region and continent's voice calling for sanctions to be binned.
The poor staff, obviously under pressure from their anxious superiors, dumped more than 16 tweets trying to tell everyone and anyone who cared to read their text, especially impressionable millennials, that the cause of their challenges was actually not sanctions, but corruption.
We all watched as the tweets mutated from frantic, frenzied to absurd.
And during a bout of tranced frenzied tweeting, the chaps switched to Shona and Ndebele. Kikikikiki. How convenient. And what an unprecedented and pleasant oddity.
It quite frankly becomes ludicrous.
Where Bishop Lazi comes from, we all know that an owl will never fly during the day, and whenever you see this strange phenomenon, it means that something is definitely after the owl's life.
And the heat is definitely on.
I have even heard some despairing chaps saying the ongoing diplomatic offensive by a tiny teapot-shaped republic to scrap sanctions will never amount to anything, especially against the awesome might of the Yankees.
Well, it is a matter of time.
No night is so long that it doesn't end in dawn.
I will drop a clue.
Ecclesiastes 9:11 is apt: "I have seen something else under the sun: The race is not to the swift or the battle to the strong, nor does food come to the wise or wealth to the brilliant or favour to the learned; but time and chance happen to them all."
As long as there is God in heaven, all will be revealed in the fullness of time.
The Tough Choices
Cynics and critics were clearly blown away by the sheer preponderance of the anti-sanctions push by Zimbabwe, SADC, AU and allies, some of which reportedly quietly engaged Washington and Brussels away from the glare of the media.
If they doubted it, they now know that there is a now a very cerebral and nimble regime in Harare.
And if one ever doubted the determination and tact President ED and his team have to remove the country from the current economic rut, they should seriously study events that happened this past week, when the Reserve Bank of Zimbabwe (RBZ) announced another battery of measures to strengthen our own local currency.
The Bishop always tells folks that it would be unbelievably easy for President ED and Mthuli to instantly sort the current mess in the economy: they would simply have to adopt the US dollar.
Essentially, by one fell swoop, all the distortions, arbitrage and aberrations would disappear — but only for a short while.
The US dollar will continue to find its way across our borders and no single factory will be built.
You need to ask Tendai Biti which industries or factories he opened between 2009 and 2013. Zilch!
Using the US dollar is like taking morphine: you only get high, but over time your health will perilously deteriorate.
This is exactly what ED was trying to tell to a group of private media journalists on January 31 this year when he said: "As a leader, I know nobody will be happy with austerity measures because they come with a lot of pain. But my job is to lead the country to where it ought to go, not where individuals want.
"I was and am still aware some of the people will be angry. It is okay."
Using our own currency will make us competitive and in control of our destiny, especially as the African Continental Free Trade Area (AfCFTA) comes into force.
All that is needed is to maintain discipline.
The Monetary Policy Committee — an advisory organ of the RBZ — also said as much last week.
As paper money is gradually introduced and additional measures are taken to stabilise the exchange rate, the ship will be ready to sail to prosperity.
This is not an accident, but is a choreographed plan which, although hitting turbulent waters sometimes, will see Zimbabwe through.
At least if you do not believe the Bishop, you might want to believe Nathan Hayes — a country analyst for the Economist Intelligence Unit, a division that published business intelligence for The Economist Group — who indicated in his recent research note that "inflation will fall in 2021-2024 as confidence in the currency and Government is gradually rebuilt".
Shorn of prejudicial and polarised lenses, foreigners are already seeing the patterns that are beginning to emerge.
Fickle
But it wasn't and it wouldn't be easy.
Some among us are fickle, lily-livered and hysterical, and we will always be with them.
The biblical Moses had to suffer some of them on his way from Egypt to Canaan; maybe it was a bit better for him then because there wasn't Facebook, Twitter and WhatsApp to echo their hysterical and misplaced fears.
These chaps are the ones captured in Numbers 11: 4-6.
"Some foreigners among the Israelites had a strong craving for other kinds of food. Even the Israelites started crying again and said, 'If only we had meat to eat! Remember all the free fish we ate in Egypt and the cucumbers, watermelons, leeks, onions, and garlic we had? But now we have lost our appetite! Everywhere we look there is nothing but manna!'"
They will tell you the past was better even if, in the middle of the worst drought since 1981, they haven't tasted that dreaded fetid mealie-meal we used to call "kenya" in 1992.
1 Peter 1: 7 tells us that "pure gold put in the fire comes out of it proved pure; genuine faith put through this suffering comes out proved genuine".
The heat we are currently going through, will eventually give way to good and glad tidings.
Bishop out!
Source - sundaymail
All articles and letters published on Bulawayo24 have been independently written by members of Bulawayo24's community. The views of users published on Bulawayo24 are therefore their own and do not necessarily represent the views of Bulawayo24. Bulawayo24 editors also reserve the right to edit or delete any and all comments received.