Opinion / Columnist
Let's embrace new Zimbabwean dollar notes
11 Nov 2019 at 06:24hrs |
Views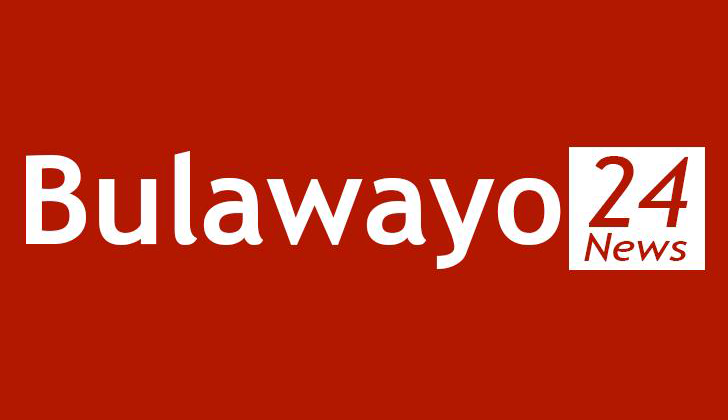 WE welcome the roll out of the new Zimbabwe dollar five and two dollar notes, which begin circulating today and urge the nation to embrace them as the country takes another major step in its currency reforms.
The new notes, which will be introduced concurrently with a $2 bond coin, will go a long way towards easing cash shortages and giving Zimbabweans a reprieve from extortionate premiums charged by cash barons and unscrupulous businesses.
We are aware that the roll-out of lower denominations will not deal decisively with the problem of cash shortages but the Reserve Bank of Zimbabwe has said it will incrementally inject more cash into the economy with $1 billion cash set to be drip- fed into the financial system over the next six months, bringing cash in circulation to $1,9 billion or 10 percent of total deposits (currently, cash in circulation amounts to $855 million or 4,5 percent of the total deposits).
By increasing the amount of cash in circulation through drip feeding the market with manageable dosages of cash, the RBZ hopes to stimulate demand and production in a measured manner while keeping money supply in check. We understand why the RBZ has been cautious with regards to money because were they to introduce higher denominations of notes, that would spur inflation and encourage speculative behaviour.
Briefing editors in Harare last week, the Minister of Finance and Economic Development, Professor Mthuli Ncube, said the ideal situation would be a ratio of 15 percent cash in circulation: 75 percent electronic money which Treasury hopes will be achieved in two years. He also assured Zimbabweans that their RTGS savings were safe during the current switch to the ZWL$ with their balances set to swapped to the new currency with no loss of value.
We expect the new injection of cash to make life easy for ordinary Zimbabweans, including pensioners, who were spending long hours queuing for cash at their respective banks. By the same stroke, the availability of cash will eliminate the extortionate premiums incurred when transacting through mobile money, especially via the Ecocash platform.
To guard against abuse of the new notes for speculative purposes, we call on banks and other financial institutions to tighten their systems and plug loopholes in their disbursements of cash. The RBZ Financial Intelligence Unit should also be on the lookout for large amounts of new notes on the streets and come down heavily on banks found violating the law by dishing out money to dealers and speculators.
Now that we have a functional Zimbabwe dollar, the onus is on every Zimbabwean to rally behind the new currency and ensure that it finds traction in the market. Building confidence in a currency requires productivity on the part of industry and an end to political brinkmanship.
Negativity breeds contempt and undermines a country's currency and we urge all Zimbabweans regardless of political affiliation to close ranks and support the currency reforms.
The forthcoming national budget, set for presentation on Thursday, is a stimulatory one and is couched around enhancing productivity, growth, competitiveness and job creation. With a new currency and measures announced in the budget, our exports should grow anchored on agriculture, mining and tourism.
President Mnangagwa has said there is no going back on the ban of the multi-currency system as no country can develop without its own currency. Addressing his first anti-sanctions rally at Tshovani Stadium in Chiredzi on Saturday, President Mnangagwa said the new bank notes and coins are expected to ease cash shortages and save the transacting public from being charged extortionate premiums by mobile money operators when getting hard cash.
"Right now people are being pained by the ever increasing prices in shops, it is because we are in a transition. "We are transitioning from the low levels and we need to resuscitate our economy. We have no choice but to resuscitate our economy. In that process, we have some people who want to take advantage to profiteer.
"You were not getting money from the banks, but on Monday (tomorrow) we are going to inject more money in the banks until we reach a level where you lose appetite to go and get cash from Ecocash.
"You will simply go to the bank if you have money in your account and withdraw it to buy what you want. Right now, we are told that if you want $100 Bond you should transfer $150 into an agent's account.
"You are losing the other $50 for nothing. This is because there are cash shortages in the banks. We are now injecting money in the banks to correct that."
President Mnangagwa said Zimbabwe adopted the multi-currency system after its currency had been undermined by sanctions and although there were many currencies in the multi-currency basket, the US dollar turned out to be the dominant currency in most transactions.
He said while the US dollar stabilised the economy, it was not Zimbabwe's currency, hence the need to revert to the local currency to ensure sustainable development.
Source - chronicle
All articles and letters published on Bulawayo24 have been independently written by members of Bulawayo24's community. The views of users published on Bulawayo24 are therefore their own and do not necessarily represent the views of Bulawayo24. Bulawayo24 editors also reserve the right to edit or delete any and all comments received.