Opinion / Columnist
You have no honour here, Minister Mthuli
17 Nov 2019 at 05:20hrs |
Views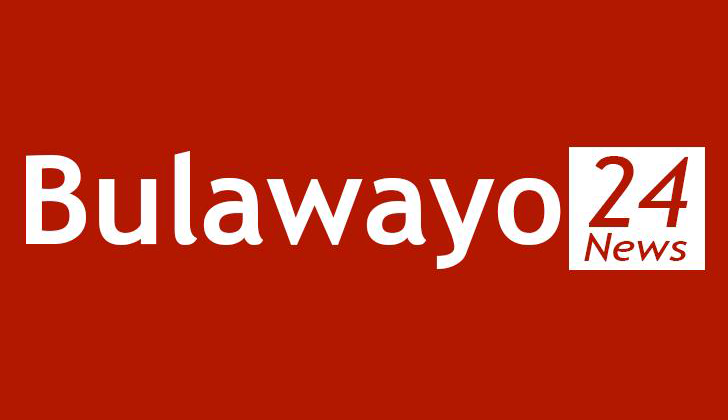 Far from the quixotic idealism of city life, the rural setting presents life in its most raw form, including the intimate and inextricable relationship between man and nature.
Nowhere is man found in the purest form God intended than in the village.
This is why rural folk are so personable that you cannot just pass by, as urbanites are wont to do, without the obligatory exchange of those far too often inquisitive pleasantries.
First-time rural visitors are often unpleasantly surprised when squinting old-timers ask about their age, whose child they are, where they live and with whom, including other seemingly personal stuff before they are left to continue with their journey.
This is the crucible that moulded Bishop Lazi, and this is precisely the reason why he does not suffer lying and spineless chaps.
Bitter
Well, nothing is sugar-coated in the village; yes, even medicines.
Being afflicted by any sort of ailment — a cough, runny nose and flatulence — is akin to being condemned to torture.
The therapeutic regime, which usually consists of roots or leaves, or an assortment of both egregiously insipid herbs, is often unbearably nightmarish.
Dear reader, I once told you that there are two particularly bitter herbs that are infamous, especially to those unfortunate enough to be stricken by colds and or flu — zumbani and chifumuro.
Zumbani is actually the worst.
When administered to writhing young tots — whose biological alarm would obviously have been set off by the pungent smell of the herbal concoction — it takes an army of over-eager aides to complete the therapy session.
One is supposed to pin the fidgety tot down to limit movement, while the other, often gifted with coarse sandpaperish fingers, pinches the nostrils of the unfortunate victim shut in order to induce an involuntary gasp, after which the cup with the offensive black viscous liquid is unloaded.
The patient often routinely retches from the sheer smell of the curative liquid.
And it works like magic.
The one responsible for administering the medicine is also obviously dreaded and loathed the most.
Austerity
Today, in our teapot-shaped republic, the most dreaded and loathed administrator of this potion is none other than the pencil-slim Professor, Mthuli Ncube, the Treasury chief.
He is the guy most people would like to hate because of austerity, which is not surprising at all.
Most people in the so-called developed world do not want to even hear about austerity because of the upheaval it has visited to those societies during times it was prescribed.
You talk of Ireland, the United Kingdom and Greece.
The list is endless.
Austerity, like zumbani, is bitter and painful.
Remarkable
But as Mark 6:4 observes: "A prophet is not without honour except in his own town, among his relatives and in his own home."
So, Mthuli cannot expect honour here, at least not yet.
The pain inherent in the administration of such a rigorous treatment regime often belie the tremendous progress made in the past 13 months to stop the economy from further haemorrhaging.
While many would like to pretend that this is an ordinary year, it is not.
Zimbabwe has had the ignominy of being affected by two particularly monstrous weather calamities: the worst drought to affect the region in the past 39 years — yes, 39 years — according to the United Nations; and Cyclone Idai, which has since been regarded as the worst to affect the Southern Hemisphere.
Obviously, the impact on food production and electricity generation has been quite apparent.
However, many have not even cared to ask where the food they are eating and the little electricity they are having is coming from.
Ordinarily, for a country that does not have access to international lines of credit due to sanctions, the economic tumult occasioned by these incredibly adverse weather conditions could have been catastrophic.
But notwithstanding these debilitating limitations, Mthuli has managed to finance previously unbudgeted grain imports, pay legacy electricity debts and buy additional supplies from regional utilities, including providing relief to cyclone-affected areas in the eastern parts of the country.
And somehow, he has also managed to bankroll major road projects around the country, including the long-awaited rehabilitation of the Harare-Beitbridge Highway, which has just begun; dam construction; and the purchase of an impressive fleet of buses to serve commuters.
There have been even generous payments to cater for education and cash grants for the most vulnerable.
A lot of other infrastructure development projects are still ongoing.
Spending all this money and managing to both markedly reduce the budget deficit and contain Government spending is a truly remarkable feat.
If this is not a miracle, Bishop Lazi does not know what is.
No one has even dared to imagine what would have been if all this money had been channelled to productive sectors of the economy.
To put this into perspective, more than US$50 million was disbursed in the aftermath of Cyclone Idai in March to reconstruct and offer relief to the affected areas, while an additional $414 million was further extended through the supplementary budget.
Another $624 million was also set aside for imports until the end of the year.
Cumulatively, this is a staggering amount that has had to be rechannelled to support unbudgeted expenses.
Yet Zimbabwe is still standing.
One of the key truisms Bishop Lazarus believes in is that you cannot continuously fail by continuously doing the right thing.
It will not be easy, but as shown by last week's Budget, the country continues to knock on the door to stability and prosperity.
As the Lord says in Matthew 7:7- 8: "Ask and it will be given to you; seek and you will find; knock and the door will be opened to you. For everyone who asks receives; the one who seeks finds; and to the one who knocks, the door will be opened."
We shall overcome, but many battles are still to be fought.
Bishop out!
Source - sundaymail
All articles and letters published on Bulawayo24 have been independently written by members of Bulawayo24's community. The views of users published on Bulawayo24 are therefore their own and do not necessarily represent the views of Bulawayo24. Bulawayo24 editors also reserve the right to edit or delete any and all comments received.