Opinion / Columnist
By firing doctors Zanu PF delivered coup de grace on healthcare and, more notably, on Zanu PF itself
22 Nov 2019 at 07:39hrs |
Views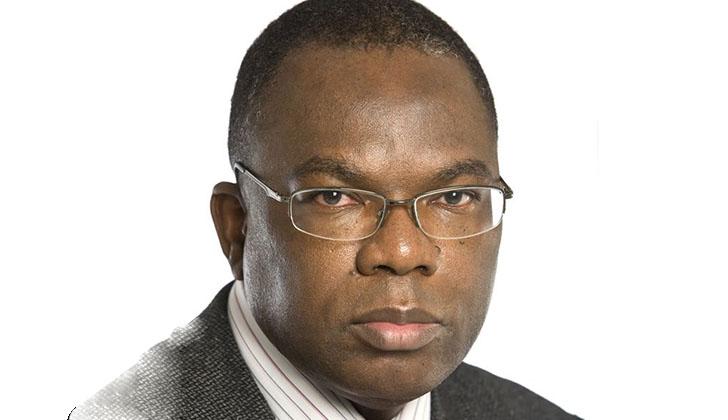 From November 2017 to July 2018 Mnangagwa had his party thugs, the rogue war veterans, the Police, Army and CIO on the leash. He did not want to see any violence because he wanted to claim the "2018 elections were the freest and fairest in Zimbabwe history!"
On 1st August 2018, two days after the voting was done but before the election results were out; the regime unleashed its dogs of violence with chilling results. Zanu PF had planned to unleash the wanton violence as soon as the elections were over as one after another government official's testimony during the Motlanthe Commission showed.
Zanu PF blatantly rigged the 2018 elections, contrary to the regime's promise to hold free, fair and credible elections. The party feared that the people would protest another rigged elections and Mnangagwa was ready and determined to ruthlessly silence all dissent. He gave the "to shoot to kill" order.
7 civilians were shot dead on 1st August 2018 and hundreds injured!
Zanu PF has always relied on wanton violence as the most potent tool in establishing and retaining the de fact one-party dictatorship. After the eight months of no violence the regime feels it has earned enough brownie points for it to now use violence with no constrains. None!
"Those who we fought during the liberation struggle, the whites, are still fighting so they can claim power again … Our enemies are not resting!" Mnangagwa told a Zanu PF rally in Mwenezi, a few weeks after the January 2019 petrol price protests.
17 civilians were shot dead following yet another "Shoot to kill!" order. Hundreds were injured and hundreds of thousands raped and/or arrested in the orgy of violence that followed, speared headed by the Army and Police.
"We don't want violence, so I said soldiers go and silence these people. They were silenced. Protestors, legion —a multitude of demons— sort them out! We will crush our enemies, and they are being crushed!" boasted Mnangagwa.
Zimbabwe's worsening economic situation is making the Zanu PF regime jumpy! Mnangagwa's "Zimbabwe is open for business!" has failed to attract any foreign and local investors. It is all but dead in the water.
President Mnangagwa had put so much faith in his Minister of Finance, his Cambridge University trained blue eyed boy, Professor Mthuli Ncube, reviving the country's economy. His 600 page Transitional Stabilisation Programme (TSP) was more froth and no beer. Minister Ncube was cocksure the IMF, WB and other international institutions would be bowled over and bankroll the programme. They were not impressed and refused to give even one dollar!
Unemployment has remained a nauseating 90% plus. Worse still, Minister Ncube's ill-advised economic policies have reignited the hyperinflation scourge. In the last year inflation has surged from single digit to 400%. For months, Minister Ncube has stubbornly maintained that inflation will fall to below 10% by end of the year. Two weeks ago, the regime finally admitted that was not going to happen.
"The failures have been around inflation. We are out of the inflation target and we are also out of our reserve money target," admitted George Guvamatanga, permanent secretary in the Ministry of Finance.
"When we came up with the TSP we did not factor in the drought, we still believed that we would have a good season." Just a feeble excuse, of course.
The regime's firing of the doctors and nurses was the coup de grace on the country's health care services that had all but collapsed after decades of poor funding. The health workers were fired for going on strike demanding a living wage. It was a symbolic act in that the US$ 40 per month doctor's pay did not cover transport cost let alone food and accommodation. Teachers and health workers have been complained of "incapacity" wages, but no one listened.
The only public workers paid a living wage are the Police, Army, CIO and the ruling elite, as last week's skewed national budget showed. The Police and Army are getting $32 billion and $25 billion respectively compared to $18 billion for Health. Health and Education rarely ever get more than 40% of their allocation whilst the Police, Army and CIO always get their full budget allocation and more. The latter have other surreptitious sources of income such as the diamond concessions and the all too familiar bribes.
"People complain about soldiers this and that, but let me tell you, if we do not have peace we will have huge problems," explained Minister Ncube.
"It's very important that we should make sure that the security cluster is well funded, that soldiers have a decent meal, three meals a day, as well as the police."
Nothing exemplifies this Zanu PF government's breathtaking incompetence than its failure to provide something as basic and fundamental as health care and education. The reality of video a referral hospital like Parerenyatwa with no doctors, no nurses, no drugs and no patience is shocking. What it means is that hundreds of thousands of people out there are suffering and hundreds are dying unnecessarily of even the most simple and curable aliments.
A government that cannot provide even the most basic health care has no reason to be in office.
This Zanu PF government knows it is now irrelevant that its iron grip on power is slipping away. The regime is resorting more and more to violence in its desperate effort to hang on to power. There will be more of the wanton violence of 1st August 2018, January 2019 and more recently the unprovoked violence against MDC supporter on 19 November 2019 and it is set to get worse.
Zimbabweans must now unity in demanding that this Zanu PF regime step down. Those calling for the formation of a GNU in which Zanu PF is to play a part are wasting the nation time because Zanu PF is beyond the pale!
If a government cannot provide something as basic as health care then that government is not fit for purpose. No amount of brutal repression will stop the people removing such a regime.
All articles and letters published on Bulawayo24 have been independently written by members of Bulawayo24's community. The views of users published on Bulawayo24 are therefore their own and do not necessarily represent the views of Bulawayo24. Bulawayo24 editors also reserve the right to edit or delete any and all comments received.