Opinion / Columnist
Ramaphosa asked to push Zanu PF and MDC dialogue - endorsed rigged elections soiled his hands
23 Nov 2019 at 18:41hrs |
Views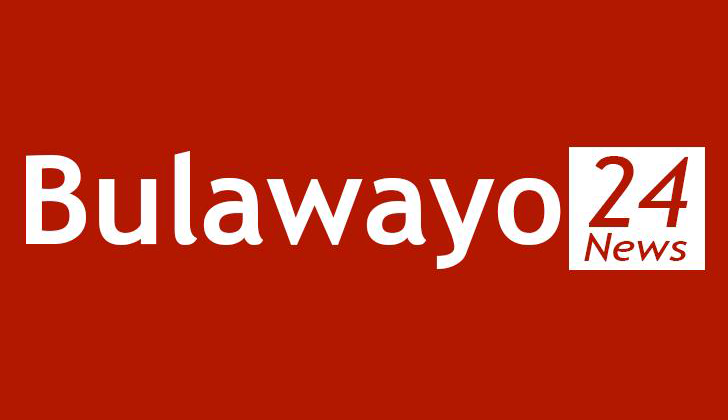 There is no denying that President Mnangagwa's trade-mark "Zimbabwe is open for business!" clarion call is dead in the water. Instead of putting the Zimbabwe economy back on track, the economic meltdown has taken a decidedly turn for the worse.
The country is facing shortages of cash, fuel, power supply, medicine, food, you name it! The country's hyperinflation, marking the high mark of the country's 2008 economic collapse, is back with a vengeance. Inflation has soar from single digit in January to 400% plus now.
The regime has stubbornly refused to increase the wages of the doctors, nurses, teachers and other civil servants in desperate attempt to contain the runaway hyperinflation. In an act of absolute folly, the regime has fired doctors for demand a living wage; they are paid a misery US$ 40 per month; delivering the coup de grace to the health service!
The hyperinflation is expected to continue to soar fuelled by gross mismanagement, rampant corruption, etc. The regime has just awarded the top brass in the security services as much as 600% wage increases and the wholesale looting in the diamond industry continues, for example.
President Mnangagwa is clearly aware that he has failed to revive the economy; he, just like Mugabe, does not want to accept any blame and is blaming the failure on drought, cyclone Idai and, Zanu PF's hot favourite, the sanctions. He knows that the people are not going to suffer and die quietly like sheep in a slaughter house and has reverted to his default position of using overwhelming brutal force to cow down the nation into silent submission.
As long as Zimbabwe's economic situation does not improve, people will continue to voice their suffering regardless of the brutal violence from the regime. People are not sheep, they will never be cowed into suffering and dying in silence forever. The pressure for meaningful political change is mounting and is coming from all quarters.
"Zimbabwe Self-exiled G40 kingpin Professor Jonathan Moyo and MDC-ALLIANCE leader Mr Nelson Chamisa have allegedly written a letter to South African President Cyril Ramaphosa and selected SADC leaders requesting for them to push for exclusive dialogue between President Mnangagwa and Mr Chamisa, outside the Political Actors Dialogue (POLAD)," reported The Herald.
"The letter dubbed "Open Letter to President Ramaphosa" was not sent through official channels, but has been distributed to five newspapers, among them the Sunday Times for publication on Sunday, Kenyan sources said."
This is just a waste! Any solution giving or likely to give Zanu PF any meaningful role in charting the way forward is doomed because the party is NOT going to implement any meaningful democratic reforms. As long as Zanu PF is allow to stay in office; be it in the National Transition Authority (NTA) which is what MDC is proposing; we can be 100% certain of one thing - the party will see to it that no meaningful democratic reforms are implemented.
"Zanu PF is not going to reform itself out of office!" Professor Jonathan Moyo once boasted, during his Zanu PF days! He was booted out of the party in the November 2017 coup, still when it comes to embracing democratic change, the party has not yielded one inch.
So the only sure way to make sure Zanu PF does not play any role in determining the way forward in Zimbabwe is to make sure the party is not even invited to the discussion.
Indeed, the nation is in this political mess precisely because Zanu PF rigged last year's elections and granting the party any meaningful role going forward is just another way of rewarding Mnangagwa and company for rigging the elections. They should be punished and not rewarded.
SA's President Ramaphosa and SADC cannot play any meaningful role in ending Zimbabwe's current political crisis because, by endorsing the rigged elections as free and fair and Zanu PF as the winner, they have soiled their own hands. SADC leaders have their hands tied, they have to invite Zanu PF to the talks and expect the party to play a dominant role going forward.
So if Zanu PF cannot be part of the solution in Zimbabwe whoever is initiating the political dialogue must, necessarily, have the authority to reaffirm the political reality that last year's elections were indeed flawed, illegal and therefore null and void. And that this Zanu PF regime is per se illegitimate and therefore the party has no legal basis for claiming, as a right, any role going forward. Both SADC and AU leaders lack that political authority since they soiled their hands by accepting last year's rigged elections.
Only the UN has the authority and gravitas to president over Zimbabwe's political crisis and stand a chance of producing a real working solution that will get us out of this mess.
All articles and letters published on Bulawayo24 have been independently written by members of Bulawayo24's community. The views of users published on Bulawayo24 are therefore their own and do not necessarily represent the views of Bulawayo24. Bulawayo24 editors also reserve the right to edit or delete any and all comments received.