Opinion / Columnist
Tshinga Dube: The Anti-colonial transfiguration of the self
24 Nov 2019 at 14:13hrs |
Views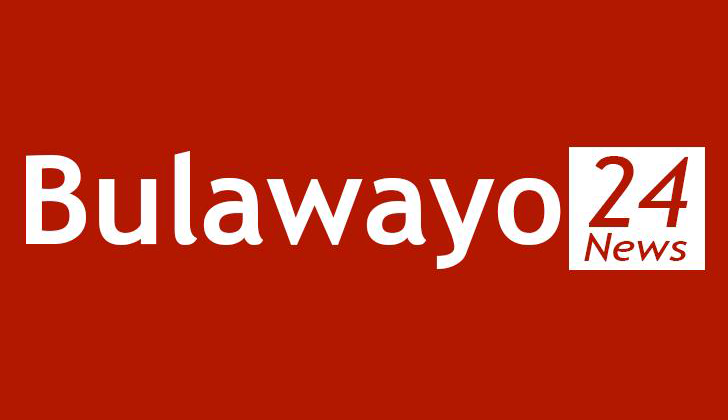 On Friday, 22 November, 2019, a decorated cadre of Zimbabwe's long-drawn-out armed liberation struggle and long-serving former Cabinet Minister, Othiniel Siduduzo "Tshinga" Dube launched his biography.
His monumental contribution to the liberation heritage recollection is titled Quiet Flows the Zambezi. The memoir is an obese detailed account of how Colonel Tshinga Dube is emotively connected to the enduring anti-colonial ideological predisposition. In this book, Tshinga Dube links his contribution to the armed struggle to the direct involvement of his maternal great-grandfather, Mtshotsho in the fight against colonialism:
"The historical narrations about his contribution to the resistance of the Ndebele are backed up by some photographic evidence that has been well preserved in a variety of public archival institutions in Zimbabwe. There was a picture at the Bulawayo City Hall depicting chained African captives following their last encounter with the settlers in 1896. Earlier on, in 1893 Lobhengula's military had fought against the Pioneer column in such places as Pupu, Whitesrun, Esigodini, and Shangani. Matshotsho was a combatant in those battles (Dube, 2019: 34)."
Guided by the above chromosomal trace of Tshinga Dube's militancy, it is justified to submit that his participation in the armed struggle was in pursuit of an inter-generational mandate to displace colonialism. The first chapter lucidly mirrors the roots of his political consciousness as a young boy growing up in rural Matopo. He takes the reader through a biographic cruise of how his family was evicted from his place of birth and how his entire community was violently ferried off to displacement in the tsetse-infected Wankie reserves.
A few of his people radically questioned this injustice —including his own father, a role model whom he greatly lionises in the same chapter. Sad enough on many occasions he witnesses his father suffering the silence of being abused and he does not understand why his hero didn't have the power to resist the white man's orders. This breeds so much anger in him. His family's herd of cattle is all seized. Later on he gets to understand that this was legally instructed by the then Animal Husbandry Act of 1930.
Dislodgment and disassembling of being
The isolation from his place of birth, Matopo facilitated his direct encounter with hunger and more pronounced scales of Africans in poverty. In 1953, his family lost its homestead after the expropriation of his entire community's land. The land was to be given to Rhodesian soldiers who had fought in the Second World-War. His family's land become a "spoil of victory" for a war which was fought in the political interest of Europe. Consequently, Tshinga had to move to one of Bulawayo's early established townships, Mzilikazi. There he lived with his aunt.
Unemployment was at its peak and at the same time, those who were employed serviced the uneven exploitative statuses of colonial capital: "In general most people tended to go for such professions as teaching and nursing. There was not much to aspire for partly because of the fact that a given class of occupations like doctors, geologists and engineers were reserved for whites" (Pg 27).
Further to that, society was stratified on the basis of one's adherence to colonially prescribed decorum. Those who merged themselves into identities of the colonial heritage were well-regarded in society. However, to young Tshinga this was all wrong and his constant interrogation of this social (dis)order became the inspiration to his radical revulsion towards white history and its prescriptive terms to social norming. However, Old Tshinga reflects, "The man I called baba was such an admirer of orderly behaviour.
He strongly adhered to a self-trained etiquette . . . His mindset had obviously been groomed by the intrinsic morals which went along with the demands of his profession" (Pg 33). His mother Jane, Lilian (Nee Ndlovu) Dube was a disciplinarian and equally an ardent Seventh Day Adventist (SDA) Christian just like Tshinga's father — an SDA theologist. From the narrow snippets of the characterisation of parents it is clear that young Tshinga was a beneficiary of petti-bourgeoisie parenting. This is what enabled him to find himself enrolled at Solusi Mission — an SDA school. Prior to his enrolment at Solusi Mission, young Tshinga recalls, "I also came across some acquaintances with whom I associated for a lifetime. Andrew Mpala and Report Mphoko were some of them. Mpoko, former Vice-President, joined the liberation struggle in the late sixties." (Pg 37).
Therefore, the socio-genesis of Tshinga Dube's political consciousness is interlinked to the history of race driven inequalities and structural violence which colonialism systematically imposed on Africans. As early as eleven, his cousin wanted to take him to Johannesburg to work.
However, this offer was turned down as Tshinga was perceived to be too well-behaved to be an illegal immigrant in South-Africa. Other local teenagers had prematurely started making ends meet in apartheid South-Africa. This clearly depicts the extent to which young Tshinga's contemporaries prematurely graduated into adulthood in a bid to confront racially induced assaults of poverty on the African. These and many other incentives of inequalities "became a source of apprehensions among peasants" (Pg 25). Probably it was these social trepidations which precast young Tshinga Dube's propensity for violence:
"As a young boy, I enjoyed bullying other boys. Fighting was a hobby. A number of mates would come and see us exchange fists and I would feel good when I won the fight. If one won a fight he would be looked like a hero at school . . . Fighting was a symbol of manhood right from the days we herded cattle as young boys" (Pg 42).
This teenage penchant towards violence could have also emerged from unexpressed emotions of anger dating back from the time he was witnessing the subjugation of his people.
The harbouring of polemic character is broadly illustrated in his reflections: "I began to realise that even they, the whites, appreciated that they vested cruelty on us" (Pg 41). The violence which was systematically shared to the marginalised race created long lasting psychological traumatic effects which became the motive for anti-colonial resistance.
Therefore, through the life story of Tshinga Dube, it becomes apparent that Africans in Rhodesia were radicalised by systematic violence and alienation, prejudice couched on evils of a racial stratified society. The emotive "radicalisation" of the "self" from Tshinga Dube's perspective necessitated inquisitorial temperaments to the socio-economic and political orthodoxy. This is why young Tshinga found it illogical when his father took him to the calendared commemoration of Rhodes' remains hewn in Matopo. In the back of his head, somehow there was need to "scoff the gnarl of the Rhodesian tale" (Nathaniel Manheru, 23 February, 2017, The Herald).
Self-embroiled in the Nationalist Movement
It was at Solusi Mission where Tshinga Dube was not only academically circumcised, but it is there where he was politically "born-again". In 1957, he became a card-holding member of the Southern-Rhodesia African National Congress (SRANC). As he reflects, this was one of the most audacious decisions he ever made. Consciously or unconsciously, he initiated himself into the nationalist struggle against colonialism. The SRANC was a formidable anti-establishment force and this ordinarily meant that young Tshinga was now an enemy of the state. The SRANC was under intense state security surveillance. Associating with it was a great liability to one's security, but Tshinga Dube fearlessly took the burden of becoming an enemy of the state. Tshinga Dube indicates his decision was influenced by the immense admiration he had for nationalists like the late former VP Joshua Nkomo and Benjamin Burombo. Ghana's independence also served as a motivation of his resolve to stand on the side of history which we are celebrating today — the triumph of the anti-colonial spirit.
Ghana beckons
It must be noted that Tshinga Dube's ideological flirting with his immediate geographic resistance to colonialism (nationalism) was interleaved to the broad-based littered inspirational exploits of the doyens of pan-Africanism such as Kwame Nkrumah — the Founding Father of Ghana. Tshinga Dube's self-renaissance into politics coincided with Ghana's independence in 1957. This explains his mischievous exit out of South-Rhodesia in 1961. Again, it must be noted that it was during this period when sabotage militarism was being deployed through organised violence aimed at destroyed public infrastructure; 'Stone throwing, arsons, petrol bombs and later grenades' consisted the organised means of agitating the colonial state. During that period Bulawayo was the nerve centre of weapon smuggling to support the later phases of the armed resistance. However, his journey to Ghana was not successful as his illegal exodus was suspended in Congo. He aborted the journey and later found himself in Zambia.
Zambia: Graduating to Revolutionary Politics
Tshinga Dube recalls that the abortion of his journey to Ghana facilitated his unanticipated stay in Zambia. There he became the Branch Secretary of the newly formed Zapu in Ndola District. This was after the proscription of the National Democratic Party (NDP) in 1961. There he met the Late Dumiso Dabengwa, Amos Jack Ngwenya, Roma Vunguza Nyathi (the First Political Commissar of Zapu) and Zanu defectors like Mukudzeyi Mudzi. It was at that time, when forced military conscription under Operation Chikuwo was exercised.
Colonel Dube states that at its inception, Operation Chikuwo served short term recruitments plans for the Wankie and Sipolilo offensives which were executed in 1967. Tshinga Dube further recalls that most Africans from Southern-Rhodesia found Zambia safe and this explains why it was logical for Zapu to establish structures for the armed resistance in Zambia. Therefore, Tshinga Dube's story reveals the pan-Africanist underpinning of Zimbabwe's armed liberation. This makes the biography as critical source of locating the ideological framing of our armed struggle in the pan-African inspired trajectory.
The Ideological and material pinnacle of Resistance
Tshinga Dube found himself and a host of other cadres going to Russia for military training. It was during this period when Zapu was activating its facet of reconnaissance and military intelligence. Tshinga Dube among others was in the 1964 delegation which went for training in the sophisticated scientific faculties of military training. Upon arrival in Russia, Colonel Dube remembers meeting Akim Ndlovu, Robson Manyika, Ambrose Mutinhiri, Goldman Gombakomba, Wilfred Malala, Dumiso Dabengwa, Phelekezela "Report" Mphoko among others.
The Russian experience was a symbolic point of actualisation not only for Tshinga Dube and his counterparts, but this era marked an accelerated pacing of the revolutionary course to Zimbabwe's freedom.
In Russia, Tshinga Dube became a student of electronic warfare and it is in Russia where he was introduced to the AK –'an expensive symbol in the quest for a free Third-World' (Pg 64). Far beyond that Tshinga Dube argues that:
"The philosophy of Marxism-Leninism was glorified as the sturdy foundation of guerrillas' prolonged conviction in opposing the reactionary as well as rigid representations of oppressively discriminatory scourges like fascism, colonialism, feudalism, racism apartheid and the bourgeoisie hegemonic pillars of governance that were constantly aided the exploitative stereotypically industrialised Western nations. In other words, the ideological facets of class struggles were indispensable to Zapu's premise of thought." (Pg 65).
Tshinga's experience in Russia modelled his military prowess and elevated his ideological conviction to the cause of Zimbabwe's liberation. Guided by Tshinga Dube's account, it is clear that our struggle for independence was interwoven to anti-imperial experiences of the multi-layered anti-Western fronts. The West as a pinnacle of exploitation and asymmetrical world order balance was the reason for Russia's role as an alternative to Africa's political modernity. Therefore, our historical 'Look to the East' was not merely geographic, but it was grounded on a robust ideological intuition which from a liberating epistemology relates to the need to 'Moving the Centre' by means of decolonising power and the ontological densities of a dismembered past through cantonments of imperialism and it neo-colonial proclivities. Therefore, the memoir by Tshinga Dube is reflective of this defiant anti-colonial position.
– To be continued.
Source - sundyanews
All articles and letters published on Bulawayo24 have been independently written by members of Bulawayo24's community. The views of users published on Bulawayo24 are therefore their own and do not necessarily represent the views of Bulawayo24. Bulawayo24 editors also reserve the right to edit or delete any and all comments received.