Opinion / Columnist
Root cause of economic meltdown is rigged elections - must deal with curse or die
28 Nov 2019 at 10:48hrs |
Views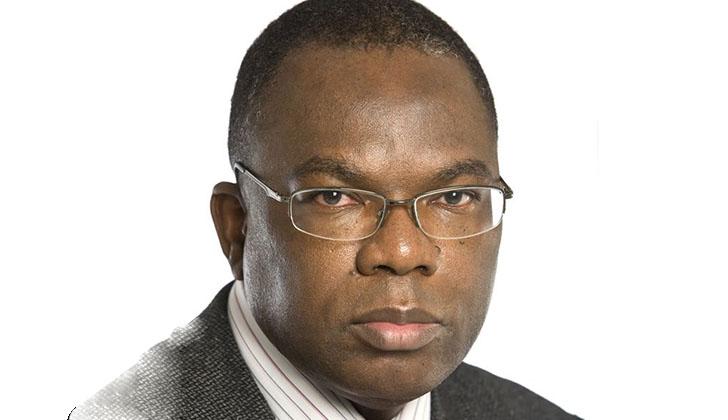 Power corrupts and absolute power corrupts absolutely!
This is a common sense observation noted in every human society and goes back to the very beginning of human civilisation. Indeed, the measure of how civilised a given society is, is but a measure of how well that society distributed and managed power and thus stop its abuse and promote peace, justice and order!
Having attained power; by honest means or foul, it does not matter; the temptation to hang on to power by means honest and foul is as in us all - as primeval and forceful as Charles Darwin's survival of the fittest. Even those nations with robust laws and institutions designed to stop those in positions of power and authority abusing are not completely safe as every now and again a corrupt individual has sneaked through the net. The essence of the Watergate Scandal is that President Richard Milhous Nixon used dirty tricks to secure his election victory in the November 1972 US Presidential Elections.
After months of denying that he and his team had done anything wrong, in April 1973 President Nixon announced the resignation of a number of his administration staff named in the Watergate Scandal.
"Whatever may appear to have been the case before, whatever improper activities may yet be discovered in connection with this whole sordid affair, I want the American people, I want you to know beyond the shadow of a doubt that during my term as President, justice will be pursued fairly, fully, and impartially, no matter who is involved. This office is a sacred trust and I am determined to be worthy of that trust," President Nixon announced.
"There can be no whitewash at the White House!"
The whole speech, often dubbed "I am not a crook!", was clearly a criminal attempt to whitewash the White House to hide his role in the sordid affair as the follow up investigations revealed.
When Emmerson Dambudzo Mnangagwa succeed Robert Gabriel Mugabe as the President of Zimbabwe following the November 2017 military coup, Mnangagwa went to great lengths to assure the world his administration was poles apart from that of Mugabe.
Whereas Mugabe's Zimbabwe was a failed state, pariah state, ruled by corrupt, incompetent, vote rigging and murderous thugs. Mnangagwa promised zero tolerance to corruption, promised to hold free and fair elections, etc. Mnangagwa's Zimbabwe was "a new democratic dispensation, a Second Republic, open for business!"
Where President Nixon sort to assure everyone that he was "not a crook"; Mnangagwa has sort to assure everyone he is "not a dictator, like Mugabe, but a democrat!"
It has been two years since the November 2017 military coup and Mnangagwa has failed to end the scourge of corruption. He has refused to implement even one democratic reform to ensure free, fair and credible elections; etc.
Zimbabwe is still very much a pariah state and, not surprisingly, the country's economic meltdown, inherited from Mugabe days, has failed to register any meaningful recovery. It is very difficult to do business in a pariah state and so investors have continued to shy away.
Richard Nixon was forced to resigned on 8 August 1974, barely one and half years after his "I am not a crook!" speech. The mountain of evidence proving he was indeed a crook was overwhelming and it was untenable for him to continued as president.
There is a mountain of evidence proving Mnangagwa is a corrupt, incompetent and murderous dictator, just like his mentor Robert Mugabe. Worse still, there is a mountain of evidence showing the Zimbabwe economic meltdown is in total decline with tragic consequences. The country's public health care services, on which 3/4 of the population now living in abject poverty depend, has all but collapse; there are no doctors, nurses and no medicine. All this will have no effect in forcing Mnangagwa to resign.
Indeed, Mnangagwa knows the people are going to protest the country's worsening economic hardships and he beefed up the Police, Army and CIO to ruthless crush all dissent. He has corral the cattle, goats and chicken and batten down the hatchets.
Richard Nixon's power was limited; he was lucky to successful rig the presidential elections but it very quickly ran out; he did not get away with it.
Mnangagwa has absolute power not only to do as he please; to allow corruption to continue unchecked, to blatantly rig the elections, etc., etc.; but, most important of all, to have know with the certainty only a dictatorship can provide that he will get away with it!
Absolute power corrupts absolutely! If we in Zimbabwe are serious about end the scourge of poverty, hopelessness and despair that now hangs over the whole country like a suffocating cloud chlorine; then we must grasp the nettle and deal with the curse of absolute power and rigged elections the root causes of bad governance.
All articles and letters published on Bulawayo24 have been independently written by members of Bulawayo24's community. The views of users published on Bulawayo24 are therefore their own and do not necessarily represent the views of Bulawayo24. Bulawayo24 editors also reserve the right to edit or delete any and all comments received.