Opinion / Columnist
ZACC intensifies asset recovery
01 Dec 2019 at 05:52hrs |
Views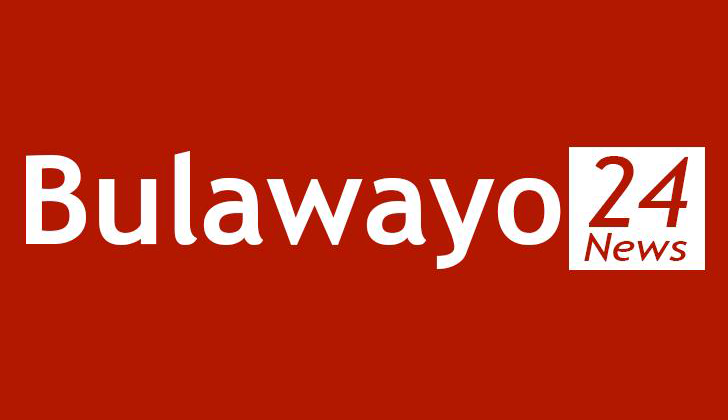 The Zimbabwe Anti-Corruption Commission (ZACC) intensified its asset recovery programme in the past two weeks by impounding several vehicles suspected of being smuggled into the country without payment of customs duty.
The operation by ZACC, being undertaken in collaboration with the Zimbabwe Revenue Authority (Zimra), is being extended nationwide.
The commission is also pushing ahead with processes to forfeit assets of other prominent persons recently charged with corruption.
At its pre-Budget seminar in Victoria Falls, Parliament strongly recommended that ZACC retains a percentage of the recoveries to adequately fund the commission, which would enable it to recover more for the fiscus.
We fully agree with Members of Parliament because the task facing the commission is onerous, and requires adequate funding to meet the high expectations of the public to decisively address the scourge of corruption in both the public and private sectors.
In a clear sign that the practice of smuggling vehicles in connivance with some Zimra employees and clearance agencies is widespread, 102 vehicles were recovered in one day at only four car sales in Harare.
A total of 182 vehicles have so far been recovered since the joint operation started about two weeks ago.
It is expected that over 2 400 vehicles would have been recovered at the end of the operation, netting an estimated US$15 million to the fiscus.
Other prominent asset recovery cases that the commission is pursuing include the following:
Walter Mzembi and 4 others (four vehicles)
An application for civil confiscation in accordance with Section 80 of the Money Laundering and Proceeds of Crime Act [Chapter 9:24] that was submitted to the National Prosecuting Authority has since been filed in the High Court. The former Minister of Environment and Tourism and the other four respondents unlawfully received motor vehicles, namely: three Ford Rangers and a Tata Xenon, which were donated during the United Nations World Tourism Organisation General Assembly that was co-hosted by Zimbabwe and Zambia in August 2013.
The total value of the vehicles is US$186 710.
Frank Chitukutuku
ZACC is finalising asset tracing investigations into a property acquired by Frank Chitukutuku using tainted proceeds of crime. Whilst he was chief executive officer of Zinara sometime between 2008 and 2014, Chitukutuku is alleged to have abused his duty and influenced the awarding of a contract to Fremus (Pvt) Ltd, a company reportedly owned by his church-mates and cronies Freddy and Musline Chimbari.
After being awarded the contract, Fremus made payment for an undeveloped residential stand (No. 2, Curwen Close, Glen Lorne, Harare) on behalf of Frank Chitukutuku. In total, Frank Chitukutuku received an amount of US$114 000 into his personal account from Fremus (Pvt) Ltd.
Ministry of Lands Officials
ZACC has begun a preliminary asset tracing investigation into eight vehicles procured for the Ministry of Lands by a development partner. Allegations are that Ministry officials unlawfully registered the motor vehicles into their personal names instead of registering them into the ministry's name.
ZACC is awaiting response from the Central Vehicle Registry on the status of the motor vehicles.
Priscah Mupfumira cases
The department is carrying out asset tracing investigations in relation to residential properties purchased by Priscah Mupfumira and her associates using tainted funds acquired from NSSA. Properties are believed to be in the country and outside the country.
Allegations are that Priscah Mupfumira, as the Minister of Labour and Social Welfare, criminally abused duty as a public officer by unlawfully instructing NSSA officials to award housing project contracts to three companies — Drawcard, Metro Realty and Housing Corporation of Zimbabwe — without following tender procedures as stipulated by procurement regulations.
This resulted in NSSA being prejudiced of US$95 million, some of which is believed to have been laundered in acquisition of real estate property and other assets by Mupfumira, her children and close associates.
Turning to the recurrent complaint from members of the public regarding the amount of time it is taking to resolve cases of corruption in courts, I would like to clarify that ZACC's role in the criminal justice system ends when it refers matters for prosecution.
When the National Prosecuting Authority decides to prosecute these matters in court, the public has to appreciate that the courtroom is a highly contested area, where battle lines between the State and defence counsels are drawn and fought, with the court playing the role of adjudicator.
Proof of culpability in court in terms of our laws is beyond reasonable doubt.
Where there is slightest doubt, the benefit of doubt is given to the accused person in the form of an acquittal.
The gravity of the offence and social status of the accused person usually determines the magnitude of the battle.
Hired advocates are known for making endless applications in court, some deservedly so and others frivolous and vexatious, and meant to delay the course of justice.
As at November 2019, ZACC had referred 69 cases for prosecution of which 36 of them are high-profile cases. The cases are at various stages of trial, whilst others have stalled pending outcome of interlocutory applications made by the defence. Trial for other cases failed to take off after accused persons absconded court sessions and are on warrant of arrest.
ZACC applauds the setting up of Anti-Corruption Courts dedicated for handling corruption-related cases.
This has slightly increased the speed at which the wheels of justice are turning.
A case in point is the record time in which the case of State vs Mudzingwa Simon Taranhike – former Zinara finance director – was completed at the new Anti-Corruption Courts in Harare.
Taranhike was investigated and arrested by ZACC and appeared in court facing charges of criminal abuse of duty as public officer as defined in Section 174[1][a] of the Criminal Law [Codification and Reform] Act [Chapter 09: 23].
Allegations against him emanated from his conduct in April 2019, when he corruptly used his position to authorise the issuance of 1 800 litres of petrol to Davison Vandira, a reporter from Zimbabwe Broadcasting Corporation, without following due procedures, thereby prejudicing Zinara fuel worth $6 354.
The accused was found guilty and convicted for criminal abuse of duty.
He was sentenced 30 months imprisonment. Six months were suspended on condition the accused does not commit an offence involving dishonesty, nine months were suspended on condition accused restitutes 1800 litres of petrol.
He will effectively serve 15 months in prison.
ZACC is seized with further investigations into criminal activities at Zinara involving former employees of the parastatal.
However, besides these investigations, ZACC has embarked on a comprehensive programme to review operating policies and systems at Zinara with a view to improve its corporate governance and integrity systems, and to plug loopholes for corruption.
This programme is being extended to other parastatals and State-owned entities.
This approach is in line with ZACC's strategy of using prevention as an effective tool to reduce corruption in both the public and private sectors.
-------------
Commissioner John Makamure is the ZACC spokesperson and chairs the committee on prevention, public education and corporate governance. john.makamure@gmail.com. ZACC toll-free line: 080101010
Source - the herald
All articles and letters published on Bulawayo24 have been independently written by members of Bulawayo24's community. The views of users published on Bulawayo24 are therefore their own and do not necessarily represent the views of Bulawayo24. Bulawayo24 editors also reserve the right to edit or delete any and all comments received.