Opinion / Columnist
Lets love the childless
15 Feb 2020 at 09:30hrs |
Views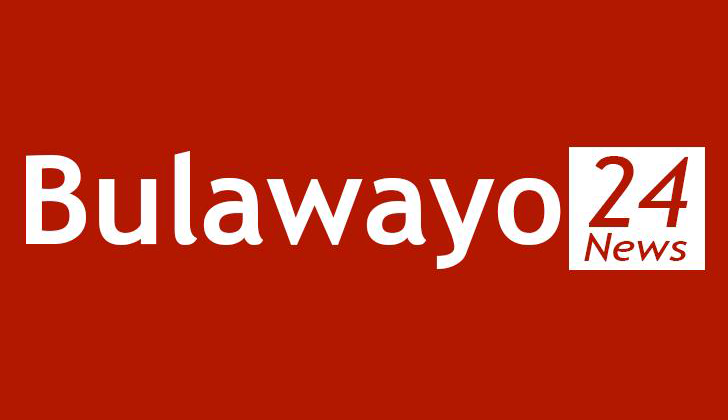 Let's show our love to the infertile and childless in the month of love
Everywhere around the world, February is a month of love.To be specific ,14 February is a Valentine's Day where people show love to each other in different ways.As we celebrate our love for each other even a week after the actual day (14th), let's all remember the infertile & childless couples.
Infertility is the failure to achieve pregnancy after a year or more of regular unprotected sexual intercourse.Primary infertility is inability to ever bear a child, either due to inability to become pregnant or to carry pregnancy to a live birth.Secondary infertility is being unable to bear a child due to inability to become pregnant or inability to carry pregnancy to live birth after having fallen pregnant or successfully giving a live birth before.The cause of infertility may be difficult to determine, but it affects both male and female partners.The causes in men according to Mayo Clinic include abnormal sperm production or function( undescended testicles, genetic defects, infections and enlarged veins in testes ) , problems with sperm delivery ( blockage in testicle, genetic diseases, injury to reproductive organs) and overexposure to environmental factors (radiation, pesticides, heat, chemicals).In women causes include ovulation disorders, uterine or cervical abnormalities, fallopian tube blockage or damage, endometriosis and others.
As we we celebrate the month of love ,let's take time to visit and talk to the infertile and childless couples.This is because infertility is actually a disability ( inability of a body/ body part to function) and as such the people who are infertile face a plethora of challenges such as self-withdrawal tendencies, distress ,isolation and stigma.They may also face abuse , both physical and psychological from the couple itself or external ,hence sometimes suicidal thoughts may creep in.So there is need to show our love to them during these trying times and give them hope for life.Lets show them how much we care for them and how important they are by treating them like all other members.We need to give them respect they deserve ,their positions at work or families and stop belittling them.
As a society we need to be sensitive to issues we discuss when childless members are around.Let us not talk too much about pregnancy experiences and issues to do with little children because to them it triggers an inward pain which may not be shown outward as well as leaving them feeling incomplete and unworthy to be in the society.We also need to stop asking questions such as why they are not getting pregnant ,why they are delaying to have children as well as passing comments such as that they are making little efforts in solving their issues.These reckless questions and statements leave indelible scars etched on their hearts and may torment them for the rest of their lives.Remember as humans we are in partnership with God in the procreation process ,but our part lies in copulation, but the rest is left to God.To conceive or not to conceive is now the work of our creator, the Supreme Being.
In this month of love let us help the infertile and childless by empowering them economically and financially.Economic empowerment means providing them with ideas and projects that might generate some income for them.One might also provide them with financial aid.This is of paramount importance because trying to diagonise and treating infertility maybe time consuming as well requiring substantial amounts of money.One might go for more than ten tests in trying to locate the underlying problem and the worst scenario is when the problem is not located and the couple might opt for assisted reproductive technologies(ART)such as invitro fertilization(IVF).These require a fat pocket which might go as far as 10 000usd depending on a number of factors.So all these burdens need burden bearers to ease the impact that they might cause to the already psychologically drained couples.
Lastly in religious gatherings such as church services let's show them love by praying and fasting for them or with them.There is need for church sermons which provide the childless with hope of life whether their problems are turnable or not.Bible stories of people who faced fertility challenges must be used such as Abraham and Sarah, Rebekah and Isaac ,Jacob and Rachel ,Elikanah and Hannah ,Manoah and wife , Zachariah and Elizabeth .These people faced their problems as couples and it was God who would both close and open the womb of each of the women mentioned.When they finally conceived that's where great people in the Bible came from such as Isaac ,Jacob, Samuel ,Samson and John the Baptist.When the couples can't bear children the churches must discourage divorce and encourage more love telling them that Psalms 113:8 says ,"He settles the barren woman in her home as a happy mother of children." This means childless women may adopt children or take care of vulnerable children as theirs and God provides happiness in their homes.Also Psalms 127:3 emphasises that children are a gift from God and a reward from him.So a reward is not a right ,it may be given or not and it is God's prerogative to give life and take life.
To sum it up ,in this month of love let's run with the themes: childlessness does not mean less, infertility does not mean less feminine ,let's stop stigma and discrimination against the childless ,your problem is my problem and many other themes which support their cause and show our love for them.Everyone in the world has a friend ,relative or a workmate he or she knows is facing infertility challenges and this means it's everyone's responsibility to support our brothers and sisters in this predicarment.
(Heaven Munyuki is a Co-founder of Tariro-Hope Support Group and Board Chairman of Tariro-Hope Trust for the infertile and childless.These organisations champion the cause of the infertile and childless couples as well as fostering hope for life.He can be contacted on heavenmunyuki@gmail.com , WhatsApp +263718745374 and Facebook page Tariro-Hope Mwanachipo)
Source - Heaven Munyuki
All articles and letters published on Bulawayo24 have been independently written by members of Bulawayo24's community. The views of users published on Bulawayo24 are therefore their own and do not necessarily represent the views of Bulawayo24. Bulawayo24 editors also reserve the right to edit or delete any and all comments received.