Opinion / Columnist
Zimbabwe govt has a history of sponsoring lawless since 1980
24 Feb 2020 at 06:17hrs |
Views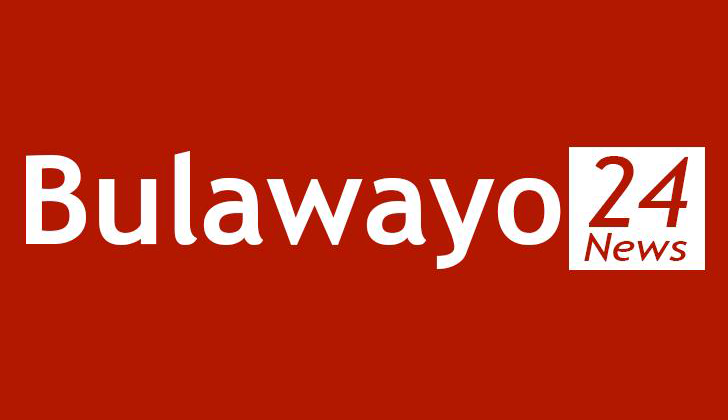 The notorious militia gang in Zimbabwe popularly known as MaShurugwi that is going around across the country terrorising people in both rural and urban areas is nothing new and certainly it's government sponsored.
The Zimbabwean ruling party called Zimbabwe African National Unity Patriotic Front popularly known as ZANU-PF has serious appetite for not following the law both in their own party and government, basically that party's members have an allergy to following rules. They have a history of creating illegal structures since their illegal formation.
We are all aware that ZANU-PF founders were ZAPU rebels, it is basically on record that the ZANU-PF national executive at the time was not in charge of that party it couldn't make any binding decisions without the approval of an illegal structure called "Dare Rechimurenga" which basically called the shots, the tribal committee of 26 was responsible for tribal conflicts, remember in Mgagao Tanzania the ZANU-PF's armed wing called Zanla created within itself a tribal militia group which terrorised and killed none Shona members.
The ZANU-PF party created the evil 1979 grand plan and implemented it, despite the fact that it was illegal, tribal and racist over the years through their grand plan they have killed thousands of people, both none Shona citizens and Whites using the same modas operandi of violence MaShurugwi style, intentionally targeting those they hate unprovoked.
ZANU-PF had agreed to unite and contest as one with ZAPU in 1979 only for Robert Mugabe to run away from Dr Joshua Nyongolo Mqabuko Nkomo at a hotel in London Britain. Before he went on to announce through radio while in Tanzania that ZANU-PF was going to contest elections on it's own, needless to state that the 1980 elections were one of the most violent elections in this country and those elections were tribalised to the extent that Mugabe literally told Nkomo to go and campaign in his country meaning Matabeleland.
Even though Dr JMN Nkomo was popular throughout the country, he was denied the right to campaign in Mashonaland, many of his local government and parliamentary candidates were killed by ZANU-PF the MaShurugwi way.
As if that was not enough ZANU-PF after independence went on to create an illegal army structure which had only Shona speaking militia MaShurugwi way and was known as the 5th brigade which was government sponsored trained by North Korea. That militia group is now in charge of the country from the presidium, cabinet ministers, parastatal boards and so on you name it, none was ever prosecuted for the Gukurahundi Genocide that took place in Matabeleland between January 20 1982 to 87 killing over 100 000 people in five years of uninterrupted killing of none Shona speaking citizens.
In 1999 to 2000 ZANU-PF when they realized that their strong hold to power was threatened they created the infamous Border Gezi militia group that terrorised us and killed many in collaboration with their war veterans that were not war veterans. In 2008 militia groups were set up to kill people before, during and after the elections the MaShurugwi way.
I remember when I was still the Secretary for Information and Publicity for Mthwakazi Republic Party MRP some three to four years back when we together with the president Cde Mqondisi Moyo visited Inyathi district some 70 kilometers from Bulawayo to see for ourselves the damage which these MaShurugwi were causing to peace loving bona fide villagers of the area.
The villagers reported to us then that they were now living in perpetual fear as they were no longer safe from both the MaShurugwi militia which had literally taken over the gold mining activities in the area, people were being killed, raped, maimed whatever groceries they had could just be confiscated at anytime by MaShurugwi militia groups. As well as state security agencies who roamed around pretending they were maintaining peace yet they were working with MaShurugwi gangs.
It's public knowledge that the MaShurugwi militia groups were created by a combination of corrupt ZANU-PF politicians and some of state security agencies with the sole intention of controlling the gold mining sector. These militia groups they have full access to any used or unused mine where they just go there and chase away locals get gold and deliver it to their bosses. Witchcraft
Today as they terrorise people in Mthwakazi and Zimbabwe someone at the top is making money out of it. ZANU-PF is a curse to this nation as long as they are in power people will continue to die and be killed by the state sponsored genocide.
To those Shona friends of mine who genuinely did not believe Gukurahundi Genocide happened, I am sure you now understand the level of Satanism your government is in. Gukurahundi genocide was happening in broad daylight while the world and the rest of you watch and the government propagandists were busy spinning and downplaying the effects of genocide that was taking place in Matabeleland, the same way Nick Mangwana, Mutodi, and Charambas are doing now. Can I also add that the MaShurugwi militia group is a Shona out fit just like the infamous 5th brigade illegal army.
Don't be fooled ZANU-PF is evil and MaShurugwi are government sponsored.
Cde Mbonisi Solomon Gumbo is a member of the people's revolutionary party MRP, writing in his personal capacity.
Source - Mbonisi Solomon Gumbo
All articles and letters published on Bulawayo24 have been independently written by members of Bulawayo24's community. The views of users published on Bulawayo24 are therefore their own and do not necessarily represent the views of Bulawayo24. Bulawayo24 editors also reserve the right to edit or delete any and all comments received.