Opinion / Columnist
Dictatorship, undemocratic tendencies take root in MDC Alliance
28 Feb 2020 at 05:30hrs |
Views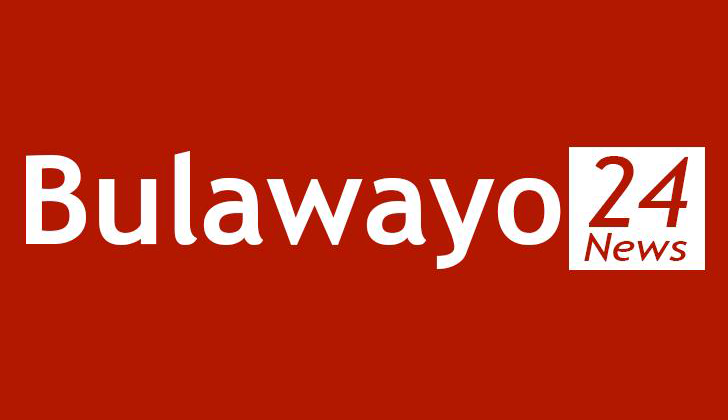 THE expulsion of Victoria Falls Mayor Councillor Somvelo Dlamini from the opposition Movement for Democratic Change Alliance on allegations of violating party rules and undermining protocol is not only an affront to the basic tenets of democracy but also an assault on the very founding principles of the party.
While the MDC-A fashions itself as a democratic movement championing the wishes and aspirations of the people, it has demonstrated time and again that its current top leadership is a power-hungry cabal out to consolidate power at all costs while silencing dissenting voices.
By seeking to cherry pick mayors and councillors of towns and cities they control, the Nelson Chamisa-led MDC-A is setting itself on a collision course with residents who for all intents and purposes should be allowed to choose public office bearers of their choice in their local authorities.
Records show that Mr Chamisa and his cohorts who include party secretary general Mr Charlton Hwende have been on a warpath against mayors and councillors they deem undesirable either because they are suspected to be aligned to former SG Mr Douglas Mwonzora or don't toe the line to the extent that they have been willing to bend the rules to oust them.
This is the third time the MDC-A has fired Clr Dlamini after expelling him from the party twice in 2018 before reinstating him for allegedly defying his superiors' decision barring him from standing for election as Victoria Falls Mayor to pave way for a candidate of their choice Clr Margaret Varley of Ward 1.
Clr Dlamini is popular in Victoria Falls and beat Clr Varley by eight votes to three during elections in 2018. Residents even threatened to disrupt proceedings if the MDC-A dominated councillors elected Clr Varley.
The party subsequently tried to force Clr Dlamini to resign from his position and later charged him with violating the party's disciplinary code of conduct and section 2 and subsection 2.1 of the MDC-A constitution.
The case had been pending with the verdict of a hearing held on 23 November 2018 being released by Mr Hwende on Wednesday. In a letter dated February 24, 2020, Mr Hwende advised Clr Dlamini of the decision of the party's national council to terminate his membership and remove him as a councillor in Victoria Falls.
The letter, which was copied to the party's provincial chairperson and Victoria Falls Municipality, read in part: "Termination of your MDC membership, violation of party obligations and instructions. This letter serves to inform you and confirm the termination by the national council of your membership of the party with immediate effect as per the resolution of the national council on 23rd November 2018.
"Your expulsion is in terms of article 5.11(a) of the Movement for Democratic Change constitution as read with the unanimous national council resolution of 23rd November 2018. Consequently, the party is immediately invoking the provisions of Section 278 (1) of the Zimbabwe Constitution as read with Section 129 of the same to have you removed from the position of councillor of the Victoria Falls Municipality."
Elsewhere, the MDC-A top leadership last year fired Chegutu Mayor, Clr Henry Muchatibaya and suspended six councillors for defying a directive on the election of the mayor.
The party also threatened to fire Masvingo Mayor Clr Collin Maboke for refusing to step aside for Ward 7 councillor Daniel Mberikunashe whom the party wanted to occupy the position.
At national level, there is an ongoing campaign to remove party national chairperson Ms Thabitha Khumalo from her position as Leader of the Opposition in Parliament in favour of MDC-A vice president Ms Lynnette Karenyi-Kore.
While on the surface the decision might sound straight forward given Ms Karenyi-Kore's seniority to Ms Khumalo by dint of her position in the party, there are simmering tensions between Mr Chamisa and the national chairperson who accuses the MDC-A leader of using politicians from Matabeleland and later dumping them.
The move to expel the Victoria Falls mayor will therefore not go down well with the people of the resort town who might feel they are being disenfranchised from leadership positions in favour of Mr Chamisa's puppets.
Zimbabweans will also be alarmed at the dictatorial tendencies of the MDC-A top leadership who are displaying shocking arrogance and a total disregard of democratic principles. We also wonder why it took so long to release the verdict of a disciplinary hearing that was held in November last year.
While we hold no brief for the mayor of Victoria Falls, we can't help but sympathise with him for the shambolic treatment he is receiving from his party.
The MDC-A says it is a party of excellence and an alternative Government but the way it is running local authorities leaves a lot be desired. You can't accuse Zanu-PF and its Government of incompetence, maladministration and corruption when you are displaying the exact traits in local governance.
Source - chronicle
All articles and letters published on Bulawayo24 have been independently written by members of Bulawayo24's community. The views of users published on Bulawayo24 are therefore their own and do not necessarily represent the views of Bulawayo24. Bulawayo24 editors also reserve the right to edit or delete any and all comments received.