Opinion / Columnist
'Will never fund a pariah state' IMF confirmed and humanitarian crisis shifted into overdrive
02 Mar 2020 at 06:10hrs |
Views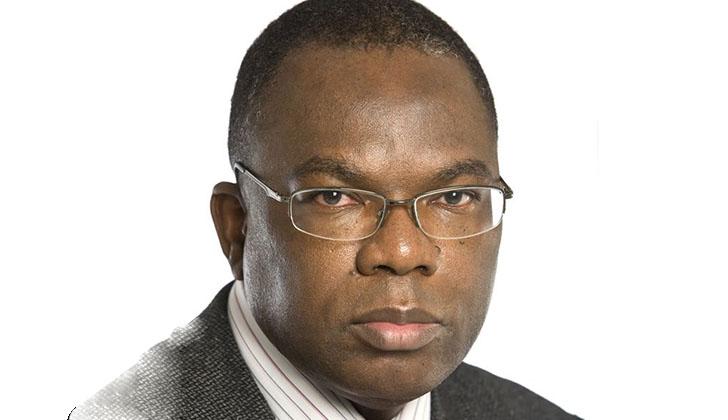 Last week the IMF, WB, Paris Club, AfBD and all the other international financial institutions finally confirmed that they will not give Zimbabwe the financial assistance the country needs to end the worsening economic meltdown.
"In a statement after concluding a visit to the country this week, the IMF said Zimbabwe is experiencing an economic and humanitarian crisis, with macro-economic stability a challenge," reported New Zimbabwe in an article whose head lines screamed IMF, AfDB Give Thumbs Down To Zimbabwe's Reforms.
The humanitarian crisis is well and truly upon us!
Bulawayo City Council has just increased its health care charges by a staggering 700%. Basic consultation fees for adults has gone from $5 to $96.41, a child above five years from $2 to $72.30 and expecting mothers pay $361.52 up from $30.
There are many ways of denying someone a product and one way is to price it beyond the individual's economic reach. Health care is not a luxury like a month long holiday in Singapore or buying another posh car Valentine's Day present for Mum; it is a life and death matter.
No one should ever have to be force to choose to die and yet this is what the poor in Bulawayo and across Zimbabwe are being forced to choose given the country's worsening economic meltdown! Make no mistake about it the death rate in Zimbabwe has risen significantly in line with the worsening economic situation and it is set to get worse.
What makes Zimbabwe's humanitarian crisis both heartbreaking and infuriating is that this is, largely, a man- made crisis. The economic meltdown is man-made and could have been easily avoided. Easily!
"The government that came to office following the 2018 elections adopted an agenda focused on macro-stabilisation and reforms. This was supported by a staff-monitored programme from the IMF, adopted in May 2019, but is now off- track as policy implementation has been mixed," the IMF statement explained.
It turns out that the Zanu PF regime has been secretly printing more paper money to finance government's humongous spending appetite. This is the root cause of the country's runaway hyperinflation which has surged from single digit a year ago to 800% plus today.
In an effort to contain inflation government has all but completely abandoned funding public welfare services such as education and health pricing them beyond the reach of the poorest in society.
Ending corruption is another long standing task which IMF was disappointed but not surprised government has failed deal with.Of course, the IMF did not expected President Mnangagwa and his regime to stamp out corruption. He and most of his senior government and party officials are the Godfathers of corruption in Zimbabwe, as long as they remain in power they will continue to use state institutions and machinery to protect their corrupt activities.
Mnangagwa and his Zanu PF cronies rigged the July 2018 elections make sure they remain in power to protect their selfish interest like corruption hence the reason the reforms are "off-track".
By blatantly rigging the elections Mnangagwa confirmed Zimbabwe is still a pariah state ruled by corrupt and vote rigging thugs; a badge the country earned in the late 1990s and has worn ever since.
And as long as Zimbabwe remains a pariah state; Zanu PF will never ever implement the economic reforms to put the country back on the recovery track and, in turn, the IMF, WB, etc. will never ever waste a single dollar fund reforms doomed to fly off the rail! Never ever.
Zanu PF got the nation into this economic mess by turning Zimbabwe into a pariah state and to rig elections to retain its iron grip on power and keep the country a pariah state. Stop Zanu PF rigging the elections and the party's strangle hold on power will be broken.
Zanu PF is holding the nation to hostage and will not allow the implementation of democratic reforms, the pre-requisite for free, fair and credible elections.
Zanu PF leaders spear headed the fight to end white colonial rule and ever since the country attained her independence the party has denied the populous their basic freedoms and rights including the right to a meaningful say in the governance of the country and even the right to life.
Mnangagwa and his fellow Zanu PF cronies have paid lip service to holding free, fair and credible elections; they believe they have the right to blatantly rig the elections to secure their hold on power. They believe Zanu PF has, near as damn it, the divine right to rule Zimbabwe; the right of conquest! And we, the people, are hostage to fortune!
34% of Zimbabwe's population now live in extreme poverty, it is single digit in the neighbouring countries, which meaning they cannot afford one decent meal a day much less other basic necessities of life such as clothes, shelter and health care. Zimbabwe's humanitarian crisis is shifting from shocking numbers living in heartbreaking abject poverty into overdrive, as the numbers of people are dying unnecessarily soar!The answer to end the humanitarian crisis is to demand the implementation of the reforms and thus end the curse of rigged elections and pariah state.
It is for us, the people of Zimbabwe, to demand the restoration of our freedoms and rights, not IMF or anyone else. We are hostage to fortune but only because we allowed Zanu PF thugs turn their tyrannical whim into a divine right.
Source - zimbabwelight.blogspot.com
All articles and letters published on Bulawayo24 have been independently written by members of Bulawayo24's community. The views of users published on Bulawayo24 are therefore their own and do not necessarily represent the views of Bulawayo24. Bulawayo24 editors also reserve the right to edit or delete any and all comments received.