Opinion / Columnist
The season of political psychosis is upon us
06 Mar 2020 at 10:41hrs |
Views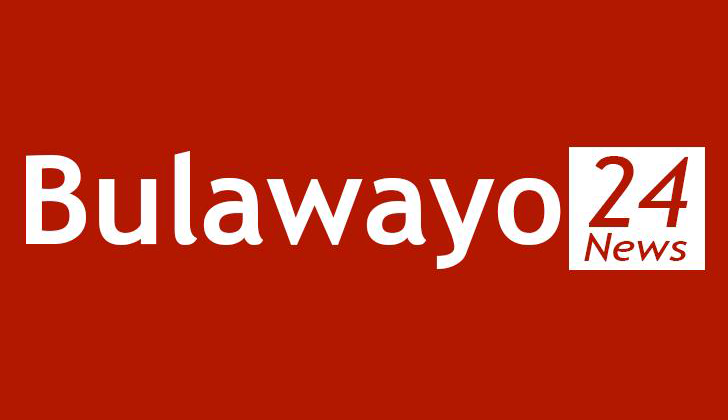 We are in trouble comrades. Very big trouble. The political stage has been invaded by people of questionable morals. People with highly deranged minds are now grand actors in the Zimbabwean political arena. The political pulpit now has preachers who have mastered the art of venting verbal obscenities to their congregants.
Don't get lost dear reader. I am referring to two men, Job Sikhala, the MDC National Vice chairperson and Zengeza West Member of Parliament, and Jonathan Moyo, the fugitive G40 kingpin who have invaded our political space and are causing unnecessary chaos.
Sikhala and Moyo are trying harder to outdo each other and they have since employed vulgarities as a strategy of remaining politically relevant. Because of these two political novices, the season of political madness is fully upon us comrades.
We are in a season where a grown-up man brags about producing the biggest fart in the world. We are in a season where Sikhala, an opposition political novice, is trying to present himself as more aggressive than his clueless leader Nelson Chamisa
This is the season we are comrades. The season of foolish political predictions by the disgraced Jonathan Moyo who is cooking up military coups in his fertile imagination and presenting them as reality. Let's first talk about Sikhala, the farting big man.
Sikhala is a giant. He is no small man. Most of his trousers are tailor made as his size is not easily available in boutiques.
Sikhala is that man who thought he could dethrone ZANU PF with his MDC 99 thing. He is the same Sikhala who once quit MDC in early 2000 citing clueless leadership as his reason for departure. This is Sikhala for you comrades.
The guy is blessed with a huge body frame but a little mind. Whenever he opens his mouth to speak, you are assured of verbal vulgarities coming out of his mouth. Most of his speeches are high sounding rubbish bent on inciting the public to commit acts of violence.
Given that Sikhala has a deficiency of a great mind but when he is in trouble he does not resort to using his little mind to solve the problem. Instead, he resorts to verbal abuses to save himself.
Sikhala is indeed a madman walking. Last year Sikhala because of his reckless utterances was charged with treason and he was to have his day in Bikita Magistrate court. Sikhala was taken in a police van to Bikita but in his foolishness he thought if he pollutes the air in a small van by producing gas then he might escape from police custody. Imagine the amount of smelly gases that can be produced by such a big man.
Sikhala proudly told people in Bikita that he farted in a police van in a bid to escape. I heard someone jokingly saying Sikhala's fart can be used as an opium drug to make patients sleep while waiting for theatre. This is the man who think he has ideas that can move the country forward. Shame on you Wiwa.
Zimbabweans need a man who is progressively minded not the one who prides himself in producing farts. Zimbabweans need a man who preaches peace and tolerance not one who incites violence.
The man Zimbabweans need is none other His Excellency President Emmerson Mnangagwa.
Dear reader, Sikhala is not the only mad man in town. He has a counterpart by the name Jonathan Moyo.
The fugitive disgraced G40 politician, Jonathan Moyo, is slowly becoming a strong candidate for Ingutsheni Hospital, a largest psychiatric hospital located in Bulawayo, which treats mental patients.
The way Moyo speak and reason are making me doubt if the guy is indeed a professor. Real learned man do not reason or speak the way Moyo do.
On 29 January this year, Moyo tweeted that momentous events are going to take place in the month of February. His tweet reads, "For keen students of Zimbabwean history, this February is threatening to replace November as the month of momentous events!".
February has since passed and nothing newsworthy happened. The only news we got in February was of Moyo bankrolling the 2018 MDC campaigns.
Mlevu as Moyo is popularly known by some people, thought February will not come to an end so that his foolish prediction will not be scrutinized.
Moyo is now referring to the suspension of Godfrey Tsenengamu and Lewis Matutu by ZANU PF as a momentous event that happened in February. Surely the guy is smoking a hazardous substance.
The suspension of the two was a non-event as it didn't affect the operations of the ruling party or that of the government.
Jonathan Moyo must be reminded that he is now a nobody in Zimbabwean politics and his tweets will not change anything in Zimbabwe. His tweets can be likened to a dog barking at an elephant. Hazvichinje chinhu.
Moyo as a professor must know that those in glass houses should not throw stones. We don't want to parade his infidelities when he was the Minister of Information and Publicity but he now wants to present himself as a saint.
Moyo is a crook and a thief who siphoned ZIMDEF funds for his own self gain. But we are morally upright people and because of that we will not disclose Moyo's bedroom dealings with female members of the disgraced G40 faction.
Moyo and Sikhala are corona viruses in Zimbabwean politics and should be shunned and ignored by all progressive Zimbabweans.
Source - Innocent Mujeri
All articles and letters published on Bulawayo24 have been independently written by members of Bulawayo24's community. The views of users published on Bulawayo24 are therefore their own and do not necessarily represent the views of Bulawayo24. Bulawayo24 editors also reserve the right to edit or delete any and all comments received.