Opinion / Columnist
COVID-19: It is everyone's duty to prepare for the virus
09 Mar 2020 at 19:00hrs |
Views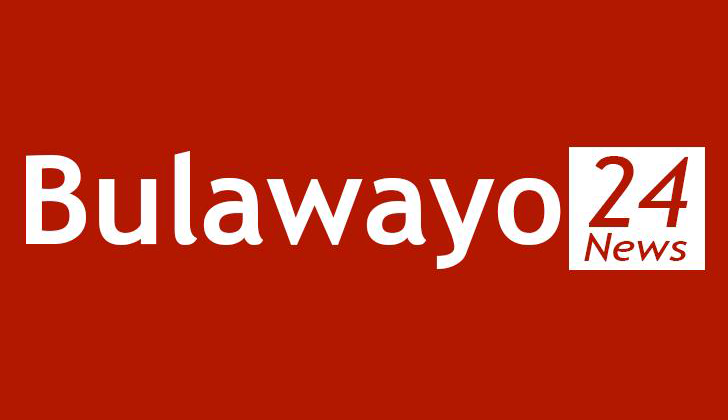 Over the weekend the South African authorities announced that country's third confirmed COVID-19 case raising the urgency of the need to prepare for the possibility of the dreaded virus invading our borders. Since the emergence of the virus in China late last year, talk on the streets and the social media has centred on the state of Government's preparedness for that day when a suspected coronavirus case will be confirmed.
Yes, Government needs to be prepared and it has so far spared no effort or resource in this regard. It has converted the Wilkins Infectious Diseases Hospital in Harare into a centre for the isolation and testing of suspected cases. The facility has so far handled five cases with three of them testing negative while the other two are still under quarantine and monitoring.
Concerns have also been raised over Government's capacity to handle the COVID-19 scourge. As a member of the United Nations (UN), Zimbabwe is receiving guidance and advice from the World Health Organisation (WHO) on how to handle the cases. So it is not as if the country is on its own as doomsayers and anti-Government elements in our midst would want the world to believe.
The Chinese Government has pledged to refurbish and equip Wilkins Infectious Diseases Hospital to improve its capacity to handle suspected and confirmed cases. To this end, China is set to dispatch a team of experts to visit Wilkins Hospital soon to assess the facility's needs as part of the Eastern Asian county's initiative to assist African countries to deal with the coronavirus. Where local facilities fall short as in the case of test confirmation laboratories, the country leverages on its cordial relations with South Africa to ensure that nothing is left to chance.
Other people have even criticised these arrangements as though they do not know the enormity of the economic challenges which the country has had to contend with since 2001 when illegal sanctions were imposed on the country. Such people should be reminded that success in any endeavour in life has never been about meeting one's objectives single-handedly. It can also be achieved through partnerships. Even those developed countries, which anti-Government elements look up to as their role models, also tap onto the benefits of partnerships.
If the country's economic circumstances were normal the country would have all it needs to handle the COVID-19 outbreak. Such people should remember that President Emmerson Mnangagwa's administration cannot undo in two years a negative situation which developed over a two-decade period. In view of this, Government is doing its best under the circumstances to deal with the situation at hand.
Some citizens have accused Government of hiding information relating to cases of COVID-19 with the recent case of a Mutare-based Chinese woman, who travelled from China to Zimbabwe during the last week of January but did not present herself to health authorities for the requisite tests only to die on her way to Wilkins Infectious Diseases Hospital after presenting to her doctor with complains of difficulties in breathing, being insinuated as having been hidden from the public. Nothing is further from the truth. Government gains nothing by hiding any information on the COVID-19 scourge.
Making such information available benefits not only individual citizens. It benefits Government as well. Once confirmed cases are made public they are made global which means that bodies such as WHO can come in and assist the country with resources and expertise to deal with the issue. It also jolts members of the public into accepting the reality of the possibility of them also falling victim. This will spur them into taking precautions against the disease.
Another sad scenario regarding the COVID-19 scourge is the fact that most people are more prepared to criticise Government regarding its preparations for and its handling of suspected cases instead of doing their own bit in ensuring that they do not contract the virus. Instead of taking simple preventative measures such as constant and consistent washing of hands, the same people exert more effort in accusing Government of not doing enough to prepare for the virus. Visits to gatherings such as church gatherings or weddings indicate that it is business as usual as people are not taking seriously precautions such as avoiding crowded places or shaking hands. Even the three confirmed cases a just hundreds of kilometres away in neighbouring South Africa have failed to galvanise people into taking the disease seriously.
People should remember that fighting COVID-19 a national issue which calls for every citizen to put their shoulder to the wheel. While Government oversees the testing and isolation, it cannot monitor every individual to ensure that they are washing their hands. There is a limit to which Government can fight the disease on its own. This is why the Minister of Health and Child Care, Dr Obadiah Moyo recently said that "there are also precautionary measures to be taken at individual level." This means that members of the public have a role in fighting COVID-19, the battle can only be won if both Government and members of the public are prepared for the fight. Put differently preparing for the disease is everyone's duty.
Going forward, Government needs to increase the dissemination of information on the processes that travellers need to follow such as subjecting themselves to tests before travelling to obtain certificates indicating that they do not have signs of the disease. The same applies for travellers from affected areas who should co-operate with health authorities until they are cleared. Cases of people who travel from countries such as China or Iran and land into neighbouring countries before travelling to Zimbabwe by bus abound. These people, if they are infected, have the potential of infecting others as they may erroneously be treated as other people travelling between Zimbabwe and its neighbours.
Given these complexities, it is imperative that citizens of Zimbabwe act responsibly by doing their part in the fight against COVID-19.
Source - Byo24News
All articles and letters published on Bulawayo24 have been independently written by members of Bulawayo24's community. The views of users published on Bulawayo24 are therefore their own and do not necessarily represent the views of Bulawayo24. Bulawayo24 editors also reserve the right to edit or delete any and all comments received.