Opinion / Columnist
Zimbabwe Power Crisis Solely a Result of Poor Planning by the Illegitimate Regime
06 Apr 2020 at 11:22hrs |
Views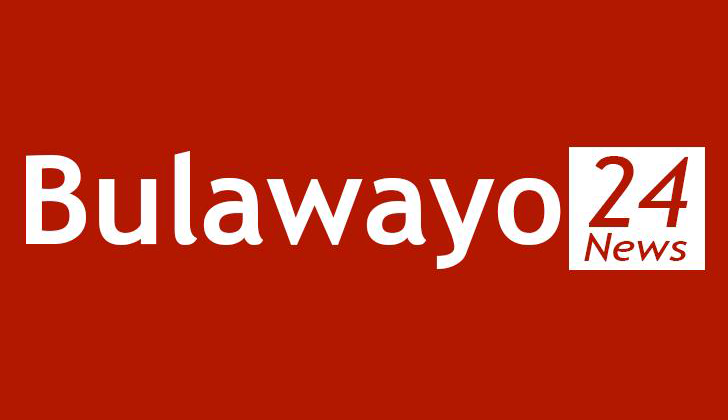 Zimbabwe power short ages will not be resolved - as long as the ED led illegitimate regime continues to sleep at wheel
As the Zimbabwean citizenry and economy is ravaged by incessant power shortages - which have not only crippled private homes, but the entire business sector, rendering the country unfit for any meaningful investment - the illegitimate regime pretends as if everything is alright, as they stubbornly continue in their slumber, without any regard for the adverse effects bedeviling the nation.
The Zimbabwe power generation sector - which, has not seen any significant investment ever since the country attained independence from Britain in 1980 - remains one the most neglected and under-capitalized sectors, thereby, further dashing any hopes for the government's envisaged 'Vision 2030' dream - that, is fast turning into a ferocious nightmare.
The country desperately requires an average 2200 MW - a bare minimum, just to sustain a relatively 'normal' economy and livelihood - yet, only produces a pathetic 1100 MW of electricity, due to an aged and inefficient transmission and distribution network.
However, if the country is to attract the much needed foreign direct investment - to boost the economy, and create significant jobs for the ever-suffering population - there is urgent need for power generation to be increased to at least 4000 MW by the year 2023, and 6000 MW by 2029.
This is the vision that the People's party, the Movement for Democratic Change Alliance (MDC-A) has - as espoused in the SMART blueprint - being the only true panacea for this perennial problem that has dogged the nation for the past 40 years, apparently with no end in sight, at the hands of the incompetent and inept illegitimate regime
This will, however, not come cheap, as such expansion and recapitalization would cost an estimated USD 4.33 billion - which, obviously requires genuine political will, vision, innovation, and sound policies - all of which are glaringly missing from the current government.
The most immediate requirement is to address transitional challenges that the power utility (Zimbabwe Electricity Supply Authority - ZESA) is faced with, by empowering them to import at least 400 MW from South Africa's Eskom, or HBC. Nonetheless, this demands dollarization, and ZESA levying in the greenback, for them to be able to facilitate such imports - as we can never run away from the fact that, unless the power utility is capacitated through drastic measures, there will never be any hope for this country, and its people and businesses.
As the saying goes, "prevention is cheaper (or better) than curing" - Zimbabwe now is faced with a daunting and very expensive task, due to the authorities' seemingly uncaring and apathetic approach to responsibility and duty over the past 40 years.
The country's power generation and distribution facilities had to be constantly and efficiently managed and maintained over the years, yet there have been neglected ever since Rhodesia ceased to exist.
What the People's party urges is the rehabilitation and modernization of Hwange 1 to 6 power stations, speedy and serious construction of Hwange 7 and 8 thermal stations, construction of a 2000 MW hydro-power station at Batoka Gorge to be shared with Zambia, construction of a coal-fired power plant at Gokwe Senga and the Lupane Gas Projects, construction of at least 30 small hydro-power stations throughout the country, and rehabilitation and modernization of Bulawayo, Harare, and Sanyati power stations.
Furthermore, as the globe moves towards sustainable and renewable power sources, Zimbabwe should never be found wanting, thus, there is urgent need to exploit such green alternatives as solar, wind, degradable biomass energy, as well as the promotion of cleaner fossil energy products, liquid bio fuels as ethanol, and methane gas in Matebeleland North province.
The underlying uncompromising principle to the fulfilment of all these programs is: "unwavering dedication, commitment, and transparency" - facets which have been grossly missing in the current administration's approach to their responsibilities demanded by the citizenry, for a better and more prosperous Zimbabwe.
Zimbabwe's national grid requires an injection of at least USD 300 million, for its modernization. Furthermore, each household should be installed with solar energy panels, that will power such implements as geysers, with incentives being provided to citizens who migrate to alternative sources of energy.
To ensure that the nation's power generation is always at its peak, pre-paid meters should be rolled out to every sector, including agriculture and industry - to avoid the current scenario, whereby, the power utility is prejudiced million and millions of US dollars, due to these entities' failure in fulfilling their energy bills.
Genuine incentives should also be awarded to all massive power users, such as the industrial sector, to adopt alternative power generation - as the status quo fails to adequately attract such ventures.
The promotion of Independent Power Producers (IPPs) must be accelerated, as the surest way for the nation's energy challenges to be speedily resolved in the shortest possible time - whereby, as in other countries, private players are permitted to compete with ZESA in the provision of electricity, a scenario that would inevitably result not only in increased production and availability of power, but at much affordable tariffs, due to the advancement in technology and economies of scale.
The People's party knows fully well that, unless and until, these policies are implemented without any wavering and deceitfulness, there is absolutely no reason why Zimbabwe can not permanently resolve its power challenges - thereby, ensuring that every household and business operates effectively and efficiently - but, becomes a regional energy powerhouse.
For the moment, the illegitimate regime is sleeping at the wheel, but with the citizens' resolve, those in power should be made to account for their occupation of those offices.
#Agenda2020
#People
'sPower
#People
'sAction
#People
'sGovernment
#People
'sPresident
Jasmine Toffa
MDC Alliance Secretary for Energy and Power Development
Mobile +263772303355
Source - Jasmine Toffa MDC Alliance Secretary for Energy and Power Development
All articles and letters published on Bulawayo24 have been independently written by members of Bulawayo24's community. The views of users published on Bulawayo24 are therefore their own and do not necessarily represent the views of Bulawayo24. Bulawayo24 editors also reserve the right to edit or delete any and all comments received.