Opinion / Columnist
Covid-19: Where is God in all this . . .?
09 Apr 2020 at 08:19hrs |
Views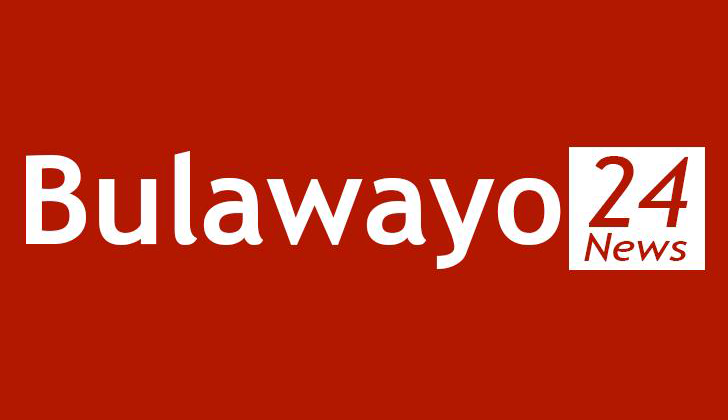 Covid-19 has threatened our basic threads of our existence. It has challenged everything we hold dear. It has questioned everything we consider precious. It harasses, it annoys, and it persists. We are bewildered by Covid-19, we feel numbed and powerless, and we wonder where God is, why doesn't He intervene in the midst of our bewilderment. Anyone who pretends to love suffering is crazy.
Suffering is something you will give almost anything to avoid. Jesus did not seek suffering. Gethsemane makes that very clear. There is no point in being sentimental about suffering. People can get so hurt that they become bitter and will not accept being redeemed. It is in times of suffering that people often experience an absence of God.
The 16th century mystic Teresa of Avilla when she went through the dark night of her soul, that is when she went through suffering she wrote "Lord If this is how You treat your friends, it is no wonder You have so few!" However, we must not see Covid-19 as a punishment from God. God punishes no one. Suffering is part of the human condition.
There is no human suffering which is alien to Christ. Jesus did not pass this world like a tourist. He became one of us. He joined the human family and lived among us. He knows what it is like to be human, what makes us weep, what makes us fall and stumble and somehow rise and go again.
In Him God is with us. He is very close to us, and very friendly towards us it is great comfort to us to know that Christ, the innocent and sinless One has gone down the road of suffering before us, and gone down to it to the end. On the cross he gathered all human pain and made it his own. Though the road of suffering is narrow and difficult, it is not the same since Christ travelled it.
A bright light illuminates it. And even though it leads to Calvary it does not end there. It ends at Easter. For many the silence of God is a big problem. But a loud and evident God would be a bully.
An insecure tyrant, instead of, as He is, a bottomless encouragement to our faltering and frightened being. His answers come in the long run, as the large facts of our lives, strung on that thread running through all things. With Covid-19 God is the only one to whom we can surrender without losing ourselves. When things are bad when Covid-19 knocks at our doors may we hear the words of Christ "Do not let your hearts be troubled.
Believe in God believe also in me . . ." (John14:1) Easier said than done! But at a time of crisis like Covid-19 that is the only thing we can do- go on stubbornly trusting in God. What real faith does is assure us that God is with us in the midst of crisis. It is that faith that conviction that we are not alone that we are not abandoned which enables us to get through crisis.
Faith does not make things easy. It is because we have faith that we do not give up. Faith impels us to persevere, to soldier on, to struggle often with no guarantee of a happy outcome. Faith is not a way of wishing that things were different.
No one is helped by denial, faith gives us the strength to cope with reality as it is. God does not spare us pain, but rescues us from despair.
In times of such darkness and suffering we find ourselves longing for an ideal future or seeking miraculous formulas to protect us from pain.
Believe you me that there is no cure for living seeking perfection that conforms to our images or our imagination, we miss the perfection and the miracles that are before us every day — the rising of the sun, the beating of the heart, the changing of the seasons. Moreover, there is no living being who can avoid being touched by pain, no defence strong enough to make us invulnerable to the unpredictability of life's changes. What's needed in life is courage. Courage is the most important of all virtues, because without courage you can't practise any other virtue with constancy. Faith is the great source of courage.
As people of faith we believe that God will give the strength to cope with whatever comes. The greatest freedom of all is the freedom from fear. Unless we can overcome our fears, we cannot live a dignified human life. Nevertheless, fear and courage are not mutually exclusive.
They can and do co-exist. Courage is never not being afraid. It is being afraid, and overcoming it, or carrying on in spite of it. In a world of Covid-19 people of faith will often be regarded as naïve and ineffective and irrelevant. However we must not be afraid of scepticism and cynicism, but trust that God will give us the strength to hold our ground. What sustains us is the belief that ultimately good will triumph over evil. So even in the midst of turmoil, joy can be ours because we know that God is with us.
From painful experiences and difficult times, we learn that God is faithful to us and can bring good out of anything. "God makes all things work together for those who love him". God allows us to suffer yes, but only because good can come from it. There are truths which only sorrow can teach. One of these truths is compassion for fellow human beings, compassion is not learned without suffering. A quick glance at history shows that the survival of societies and the flowering of personalities did not depend so much on favourable circumstances as on inner conviction about surpassing value of continued existence and self-transcendence.
Our hope despite the absurdity of life in Covid-19 times are billions of fellow human beings who have inhabited this planet through different times and have found reasons enough to strive on and cling to their brief pilgrimage here under the sun as long as they possible could in moments of darkness and suffering. They considered a great boon to lengthen this their charmed existence a brief while more they lived on. They heeded the call of their day.
Just as we are called to stay at home, wash our hands and maintain high standards of hygiene. Thereby they defended their lives against enormous odds and those of their fellow human beings. After Covid-19 certainly we will have a new vision of the world.
The astronauts were the first human beings to see the earth from outside. As they gazed down on the earth from space, they realised as never before that we are one family, with spaceship earth as our common home. One of them said later, "The first day in space, we all pointed to our own countries. The second day to our own continents. By the third day, we were aware of only one Earth."
After Covid-19 we must be able to realise that though we hold different political views (which has been a curse than a blessing throughout millennia in our land) we are of different tribes and races. But Covid-19 has taught us that there are instances where it's impossible to differ because we are all Zimbabweans, all human beings. We all have to wash our hands and stay at home.
---------
Father Hlakanipha Mbongolwane is a Catholic priest in the Archdiocese of Bulawayo based at Brunapeg mission. He writes in his personal capacity and the views expressed in this article are not necessarily the official views of the Archdiocese of Bulawayo nor the Catholic Church in Zimbabwe.
Source - chroncile
All articles and letters published on Bulawayo24 have been independently written by members of Bulawayo24's community. The views of users published on Bulawayo24 are therefore their own and do not necessarily represent the views of Bulawayo24. Bulawayo24 editors also reserve the right to edit or delete any and all comments received.