Opinion / Columnist
In crisis we know who our real friends are, and we have few better than Alexandr Zingman
04 Jun 2020 at 13:32hrs |
Views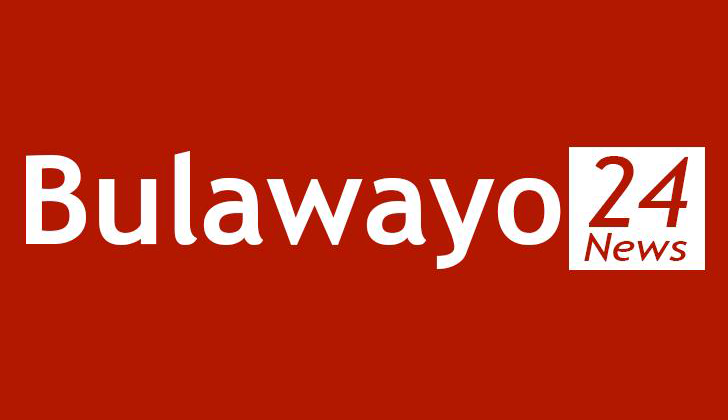 It is said that in times of crisis you really know who your friends are. Zimbabwe has suffered a lot in recent years, especially economically and as a result of the harsh and demanding American sanctions.
Few nations have stepped up to help the Zimbabwean people, and now that we are being hit by Covid-19, we need our good and loyal friends even more.
Few would be aware that one of the Zimbabwean people's most loyal friends is in fact the Republic of Belarus.
Just in recent years, Zimbabwe secured a US$120 million export credit line from the Belarussian Government for the supply of machinery and equipment for agriculture, dam construction and mining, and signed deals worth US$350 million for the construction of a power plant, transport, logistics and the development of agricultural projects.
President Mnangagwa has been welcomed in Minsk, and prominent officials, like Belarussian Chief of Presidential Affairs General Colonel Victor Sheiman, considered extremely close to President Alexander Lukashenko, have come to Harare to see where Zimbabwe needs help and what it can do to assist.
These burgeoning robust relations are largely thanks to one man, the prominent businessman Belarussian Mr. Aleksandr Zingman.
Mr. Zingman was made Honorary Consul of Zimbabwe in Minsk in January 2019 in recognition of the supreme efforts he has made in encouraging relations and fraternity between Zimbabwe and Belarus.
The title was certainly well deserved.
At the ceremony to open the Honorary Consul, Mr. Zingman said to President Mnangagwa: "Your Excellency, we want to assure you that we will strengthen relations between our beautiful motherland Belarus, and your beautiful country Zimbabwe."
Mr. Zingman has certainly been true to his word.
In March, when the Covid-19 pandemic was already in our country, the Belarussian Government came to Zimbabwe and identified prime horticultural land for farming and exporting produce globally while capacitating local farmers.
Belarus is investing in agro-processing, crop and livestock production, input supply and local manufacturing of farm mechanisation and irrigation equipment.
Apart from engaging in farming, the Belarusians will also enter into joint ventures with local farmers, after the authorities realised that most black farmers who benefitted from the 2000 fast-track land reform programme had failed to produce enough for our country, now considered one of the most food insecure nations, according to the World Food Programme.
We have already suffered from a poor rainy season and were facing an overwhelming crisis leading to massive food insecurity even before Covid-19 struck.
This Belarusian intervention is nothing short of a godsend for the Zimbabwean economy.
The Zimbabwean Government was understandably appreciative of this vital intervention.
"Their message is clear; they (the Belarusian Government) want to help the Republic of Zimbabwe become food and nutrition self-sufficient once again. They want us to produce enough of our own wheat, soya beans, maize, beef, dairy, poultry, and horticulture and export the excess into the region and the world," Deputy Minister for Lands, Agriculture, Water, Climate and Rural Resettlement Vangelis Haritatos said.
Under the deal, Belarus will provide funding for machinery, equipment and related infrastructure depending on the production, processing and marketing requirements of the commodities.
This deal is a game-changer for Zimbabwean farmers and all those involved or who benefit from the agricultural industry in our country, and it couldn't have come at a more precipitous time.
Most of the beneficiaries of this and the many other deals signed between the two countries will have never heard of Mr Alexandr Zingman.
Our culture and religious beliefs demand that we show gratitude to those who come to help us in our hour of need. Mr Zingman has shown that, unlike some other former allies, he is not a fair-weather friend, and is there for us in the good times as well as the bad.
It is a remarkable testament to his hard work and commitment to the people of Zimbabwe. He hasn't just made deals between governments; his efforts have ensured that the people will feel his good will and philanthropy.
Mr Zingman has shown that he has more than lived up to his title of Honorary Consul with great dedication and a large amount of honour.
Zimbabwe and Belarus are not obvious partners. Our nations live almost at opposite ends of the globe, with very different cultures, language and climates. I would venture to guess that few Zimbabweans could find our Eastern European ally on a map, so a lot of borders needed to be broken down before we became the friends that we have now become.
It was no easy task, but anyone who knows the history of the massive upward trajectory of relations and signed agreements knows that none of this would have happened without the resourcefulness and tireless energy of Mr Zingman.
For that alone, we should consider Mr Zingman a honorary citizen and friend of Zimbabwe.
Source - Chris Mahove
All articles and letters published on Bulawayo24 have been independently written by members of Bulawayo24's community. The views of users published on Bulawayo24 are therefore their own and do not necessarily represent the views of Bulawayo24. Bulawayo24 editors also reserve the right to edit or delete any and all comments received.