Opinion / Columnist
Bulawayo Day a celebration of imperialism
06 Jun 2020 at 07:45hrs |
Views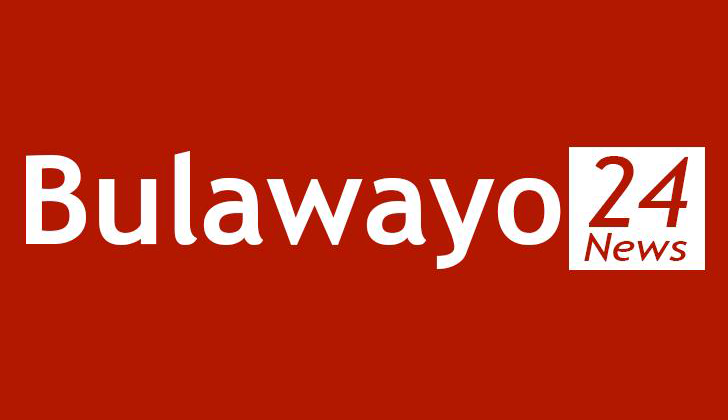 THE celebration of June 1 as the anniversary of the declaration of Bulawayo as a city by the colonisers is an insult to the history of the country in particular that of Matabeleland, analysts have said.
On June 1, 1894 Dr Leander Star Johnson declared Bulawayo a city following the collapse of the Ndebele State and the burning down of King Lobengula's capital by the colonisers.
Forty years after Independence, June 1 has been recognised as Bulawayo Day, a tradition that analysts feel should be discontinued. Historian Mr Pathisa Nyathi said while it was a noble idea to celebrate the city, the day should not coincide with June 1 that was declared by the colonisers.
"Being conscious of the history of this country and the Ndebele State in particular, I cannot celebrate the day, there is no way, to me it would be contradictory and against my conscience. If anything, it's an insult to our ancestors, it's as if now you are celebrating the destruction of Bulawayo because to think that Bulawayo started in 1894 is itself an insult because it emerges from the ashes of our Bulawayo. Its okay for people who do not know, what is bad is the first of June 1894, the day that Dr Leander Star Jameson declared Bulawayo but his Bulawayo, not our Bulawayo," said Mr Nyathi.
"For there to be a Bulawayo day is okay but to link it to the first of June and start counting from that time to us it's the celebration of colonialism, imperialism. I like the idea of Bulawayo day, that one is okay but once you link that idea to the first of June then we know your colours and I cannot be party to that one. I would never ever subscribe to that, it's an insult to Lobengula, to our ancestors and I will never be part of this one, I don't know why the people don't know the history of this country.
"The whole thing smells to the heavens because what is celebrated here is the defeat of Lobengula. For a person from Matabeleland to stand and celebrate the defeat of Bulawayo, some of us don't understand how that happens. Personally, I would never understand that one. Let us choose a day and celebrate Bulawayo that was there but when you pin down that day to June 1 then it becomes an insult.
Political analyst Mr Richard Mahomva concurred with Mr Nyathi saying observing June 1 as Bulawayo Day is tantamount to an endorsement of imperialism.
"To me, this whole idea of celebrating Bulawayo, I have said it before, its an ignorant endorsement of imperialism because the establishment of the colonial city was synonymous with the mass exploitation of the black people by white capital," said Mr Mahomva.
"Moreover, it is not different from celebrating the legacy of David Livingstone for having discovered the Victoria Falls. Rather it perpetuates the tradition of saying before a white man arrives elsewhere and discovers something, it does not exist ontologically. Therefore, against that backdrop, I strongly feel it's a misguided endorsement of imperialism and its vestiges."
South Africa-based academic Mr Khanyile Mlotshwa said the celebration of Bulawayo Day on June 1 has erased the history of King Lobengula.
"I am embarrassed by our naivety as the people of Bulawayo, especially in how we have fallen in love with colonial history to the extent of celebrating our own demise. "Celebrating the so-called Bulawayo birthday on Monday has the effect of completely erasing King Lobengula's history of that city," said Mr Mlotshwa. Mr Khanyile Mlotshwa "That celebration is just surreal; that a people can celebrate witchcraft that killed their own father. Even more sinister is the justification that we are celebrating the urban Bulawayo. The history of modernist urbanity in Africa in general, and Bulawayo in particular, is tied to the genocides of colonialism. How do a people celebrate their own underdevelopment?
"Even looking at the said logo of the said celebrations tells a terrible story not worth celebrating by a black person. The appropriation of a royal elephant against the background of dead industries! That is a sad tale of desperation. It is bad that our schooling has taught us to celebrate the history of Europe in Africa as the only history that matters on our continent."
However, National University of Science and Technology lecturer Mr Stevenson Dhlamini argued that the day should still be celebrated under a different context.
"When it comes to the issue of celebrating Bulawayo, I know the controversy is around who declared it, but my inclination or view is that whoever declared it might have had their motives but as we celebrate it now, we have hijacked whatever agenda they had. I think its worth celebrating. People may say we can't celebrate it because its foundation was colonialist, same as Heroes Day, its foundation was colonial, it was Rhodes and Founders Day, those that initiated the holiday did not have our local heroes in mind but had their colonial heroes in mind," said Mr Dhlamini.
"Nonetheless, within a celebration, there are different reasons why people celebrate because celebrations by their nature are very relativistic so we cannot impose an absolute declaration but it is a day worth celebrating. Bulawayo has gone through a lot and as we celebrate Bulawayo Day we take the opportunity to explore the city's history and at the same time celebrate its founding fathers and cultural diversification."
Source - chronicle
All articles and letters published on Bulawayo24 have been independently written by members of Bulawayo24's community. The views of users published on Bulawayo24 are therefore their own and do not necessarily represent the views of Bulawayo24. Bulawayo24 editors also reserve the right to edit or delete any and all comments received.